Ask the experts
Here is a selection of Q&As from Your Surrey Wedding magazine. If you would like your question answered by our experts, please email it to editor@yoursurrey.wedding.
To view more Q&A's on a different topic, please select one from the list below.
Hot topic: Winter weddings
Our local experts answer your seasonal worries
---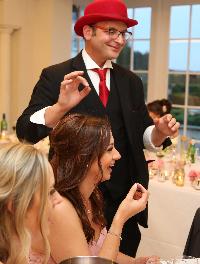 Memorable magic
Q. For our winter nuptials I'm aware we're not going to be using our venue's grounds for passing time during the day. This means we want to provide our guests with plenty of entertainment. What type of act do you suggest for during the wedding breakfast and throughout the day?
A. Danny Jurmann says: A wedding has friends, families and work colleagues from both sides. They almost certainly do not all know each other. How do you turn them from a group of strangers discussing the weather into a party?

The answer is professional entertainment. The best entertainment will get everyone laughing, joking and going 'wow', providing never seen before experiences, creating talking points and leaving fantastic memories that last.

Magic is ideally suited. Not only does it do all of the above but also works for all ages, in all weathers, at every part of the day and is mobile (so can go with the guests).

Magic during the photographs gets your guests talking, keeps them near the photographer and creates a feel-good factor that lasts all day. Magic during the wedding breakfast gives every table a show with special miracles for the top table. And what about the evening guests? A professional magician will have your evening guests warmed up and ready to party even when the speeches overrun.
---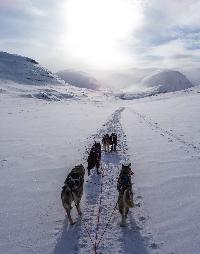 Winter wonderland
Q. We're planning our winter wedding and wanted to know the best honeymoon destinations at this time of year for some more winter fun as we'd love to jet straight off afterwards for a two-week break!
A. Jenny Lane says: Have you dreamt of a romantic winter honeymoon, the ground covered in white snow, sat in a cosy cabin with a crackling log fire? Then look no further than Finland!

Set in Northern Europe, Finland offers the opportunity to experience a beautiful winter wonderland to celebrate posy-vows.

Fly into the capital Helsinki, and take in its architecture, culture and seaside location. Relax at Allas Sea Pool, a marine spa with saunas, warm and sea water pools. Explore neighbouring St. Petersburg in Russia, three-and-a-half hours by train, or Tallinn the capital of Estonia, a two-hour ferry trip.

After your city break, be transported to a frozen paradise in Finnish Lappland where you can chase the Aurora on a snowmobile or watch the light show from a glass roof igloo. Take yourselves on an adventure with a romantic husky sledge ride or indulge in a real artic experience by spending a night in a snow igloo.

Take your pick from two fabulous hotels Iso-Syöte or Kakslauttanen. Iso-Syöte offers a range of accommodation types from glass-roofed suites to traditional log cabins. Kakslauttanen is well known for its glass igloos, it also boasts a secluded earth lodge perfect for a romantic getaway!
---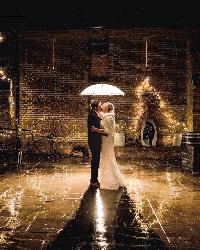 Festive barns
Q. I had my heart set on a barn venue, however, will it be a warm enough setting should the weather be chilly/snowing?
A. Vicki Lamont says: For the perfect winter wedding, look no further than a barn venue. You'll need a location with atmosphere, beauty and year-round charm, and barns have this in abundance.

Long Furlong Barn has underfloor heating and insulation – something to bear in mind when visiting prospective venues – meaning guests will be toasty whilst enjoying mulled wine or a hot chocolate with a Baileys kick.

Most barn venues offer an outdoor area with outdoor heating, furniture and a bar – what better way to enjoy a warm drink snuggled up with blankets whilst taking in the beautiful views?

At Long Furlong Barn we have a beautiful fairylit courtyard with an Open Barn which offers outdoor heating and seating for you and your guests to enjoy. The rural setting and rustic flare of a barn venue, mixed in with some winter wedding décor, makes for the ultimate romantic, cosy wedding backdrop.
---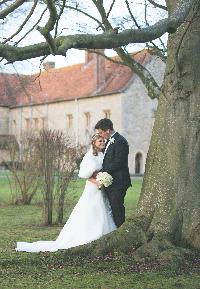 Let's go outside
Q. We're planning our winter wedding and have decided we're happy to have some outdoors shots whatever the weather, but what should we have on the day to make sure we're prepared!
A. Nicola Rowley says: Winter weddings are so beautiful but there are a few things that you can do to prepare for the drop in temperature and any wet weather.

Always have a shawl or something warm to hand that will complement your wedding gown to keep the goosebumps at bay. Remember that if you get cold, you are more likely to hunch your shoulders and not look as relaxed for your photographs. You can always remove it in between photographs and put it back on afterwards.

It can be wetter in winter, so it's worthwhile investing in a white umbrella. I always have one with me for my couples in case the weather doesn't play ball. It's really important that it's white as chances are, if it's grey and cloudy, the white will help to make your skin look more luminous. The last thing you want are shadows of blue or green from a multi-coloured umbrella.

Bear in mind that as the ground underfoot is likely to be softer, your shoes may well sink. Invest in a pair of heel protectors so that you don't disappear into the grass. As there are fewer daylight hours in the winter, it's a good idea to check in with your photographer about the best timings for when you should get your couple pictures taken. Planning ahead is a good idea, which is why I always prepare a wedding photography timeline as it means the photography is taken care of and my brides and grooms don't have to think about it.
---
Whatever the weather
Q. We're tying the knot late in the day, in December, what should we bear in mind when choosing our photographer?
A. Pete Downham says: 1: This is an absolute must and it may seem obvious but their camera and lenses should be fully weatherproof. Did you also know that some cameras can struggle to operate below certain temperatures? We use Fujifilm cameras and lenses that are fully weather-sealed.

2: You need a photographer who's not afraid to get wet, cold and dirty. If it involves hitting the floor to get that special shot they should be prepared to do it and not just stay in the cosy warm venue.

3: A professional photographer should be able to cope with low and changing lighting conditions if the ceremony is later in the afternoon. We've invested in some very lightweight and ultra-portable lighting equipment; you can't have people standing around in the cold and damp waiting for big cumbersome lights to be set up. We have a wedding coming up at the beginning of December and the ceremony won't be finished until 4pm. We've consulted with our client and found a solution that will ensure they still get some group shots, by having a second shooter on-site we will capture literally hundreds of candid documentary-style shots too.

4: How far is your photographer travelling? The weather can be unpredictable and harsh in the winter, if your photographer lives more than 50-minutes away on a normal day be sure to question them on how they'll ensure they make it on time.

5: Listen carefully when you first make contact, avoid anyone who makes promises that are impossible to deliver, if it sounds too good to be true it probably is. Don't be scared to ask searching questions based on the information above.

Also look for some creativity in their thinking, have they suggested props such as sparklers, neon signs etc? There are many ways to brighten up a dull day!
---
Contact our experts...
Danny Jurmann
Red Hat Magic
Jenny Lane
Blue Eye Travel
Nicola Rowley
Photographer
Pete Downham
Fusion X Photo
Vicki Lamont
Long Furlong Barn
---