Ask the experts
Here is a selection of Q&As from Your Surrey Wedding magazine. If you would like your question answered by our experts, please email it to editor@yoursurrey.wedding.
To view more Q&A's on a different topic, please select one from the list below.
Hot topic: February weddings
Our experts answer your Valentine's Day-inspired questions
---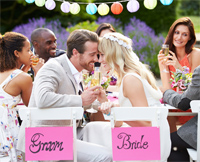 If music be the food of love, play on
Q. Our wedding is near Valentine's Day and wanted to create a contemporary love-song playlist for during the wedding breakfast. What tracks do you recommend?
A. Chanelle Aristide says: The ambience of music at your wedding breakfast can give your guests an insight into your journey of love. Add songs that warm the heart with words that reflect the day: Marry Me by Train, Say You Won't Let Go by James Arthur, I Will Always Love You by Whitney Houston, Wings by Birdy and Yours by Ella Henderson, will definitely set the romantic mood.

As love has many colours, be sure to lift the tempo during dessert to get your guests in the mood to dance at the reception with music like Best Day of My Life by American Authors and Love Never Felt So Good by Michael Jackson.
---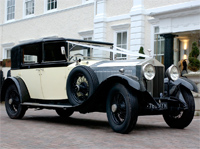 Arrive in style
Q. We're tying the knot in February and are having a truly fairytale celebration at Farnham Castle. What type of transport do you suggest for the epitome of romance?
A. Anthony Allen says: Come rain or shine, arrive in the tranquil grounds of Farnham Castle with elegance. The epitome of romance is found in this chauffeur-driven vintage Rolls Royce Phantom 1 Sedanca de Ville, featuring a magnificent mother of pearl dashboard, beige leather interior, walnut trim and privacy glass. Relax and enjoy this charming way to start your journey into married life.
---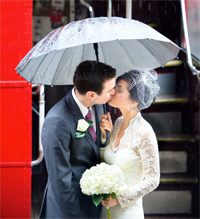 Come rain or shine
Q. We're getting married in February and I'm worried about our big-day photography; how can we sure our pictures look romantic even in potentially bad weather.
A. Barney James says: Winter brides should never worry about having quality photography, look how stunning this bride is with the natural light illuminating her (above).
---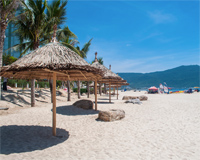 Hot honeymoons
Q. We're having a winter wedding in February but would like to jet off on our honeymoon immediately. Where do you suggest we go at this time of year?
A. Aaron Gilpin says: One question to ask yourself is how far you're both happy to travel; a long-haul or short-haul flight will give you different options.

Both Australia and New Zealand are great for a honeymoon in Feb, the latter has stunning beaches, lakes and mountains easily accessible by car once you're there.

If you like the idea of an active honeymoon you could head to Kenya – the home of the safari. A February honeymoon will guarantee great game viewing. Combine a safari with the beach or visit different areas of the country such as the Masai Mara or Samburu National Reserve.

Of course, if that sounds too adventurous and you and your new hubby would rather relax and while away the hours on a white sandy beach then the idyllic Maldives, Mauritius or the Caribbean may be more your style.
---
Contact our experts...

Aaron Gilpin
Photographer

Anthony Allen
Transport hire specialist

Barney James
Photographer

Chanelle Aristide
Singer
---