Surrey-based Leah Durrant Hair Salon and Beauty Re:Treat raises funds for charity
The Chertsey hair and beauty salon, Leah Durrant Hair Salon and Beauty Re:Treat, are known for raising money for charities such as Macmillan and Cancer Research and when they heard Alfie's story, a local 14-year-old boy with Neuroblastoma (a form of child cancer), they were inspired to help the young boy and his family.

Alfie was originally diagnosed at just 5 years old and had to undergo 18 months of treatment before going into remission. At 9 years old, he relapsed and had to suffer another 18 months of treatment. But, in April 2016 he relapsed for the 2nd time. His current treatment is keeping his cancer at bay, but he needs antibody therapy to claim back his life. Unfortunately, this will cost £600,000.

The young boy tugged on many people's heartstrings, leading charity events to pop up all over the area as people teamed together to help raise the money needed. The Leah Durrant Hair Salon & Beauty Re:Treat decided to hold a beach themed party at The Crown Hotel in Chertsey, who kindly offered to host the evening in their beer garden and supply their house DJ, as well as donating a generous prize for the raffle. Party guests enjoyed a free cocktail on entry, delicious canapés (donated by The Golden Grove) and a goody bag filled with Dermalogica sample kits.
There was a real summer vibe at the party as guests mingled and took part in various games and competitions including 'guess the number of sweets' and a hula hoop contest; a huge hit with the kids. Online fashion store, Mimi and Bow was there showcasing some of their fabulous creations, some of which were modelled by some of Leah Durrant's own hair stylists. Also on offer were free skin consultations by a Dermalogica specialist, and NEW CID make-up demos.


The main event at the party was a raffle, which was drawn at the end of the evening by the Leah Durrant Team. There was a fantastic array of prizes, all kindly donated by local businesses including The Crown, The Fitness Space, Riverbourne Health Club, The Thames Club, The Kingfisher, Dinky Dove, KFC, Carlo's, Piccolino's, Hoebridge Golf club, Denbies Wine Estate, and Topgolf. The top prize was a week's stay in a Turkish villa, very generously donated by one of the hair salon's loyal clients. The very lucky winner was drawn from the raffle by Alfie's mum Shelley, who also came to support the event.

The evening was a huge success, with another £650 raised towards Alfie's treatment and the Leah Durrant team were so thankful to everyone who was able to attend and help fundraise for Alfie and also so thankful to all the business who donated prizes.

Check out www.leahdurrant.co.uk

Pick up the latest issue of Your Surrey Wedding to read Leah's beauty Q&A advice this issue and also enter a competition to win a makeover courtesy of Leah Durrant Hair Salon and Beauty Re:Treat.


Posted: Thursday, 16 November 2017
<< View more news
---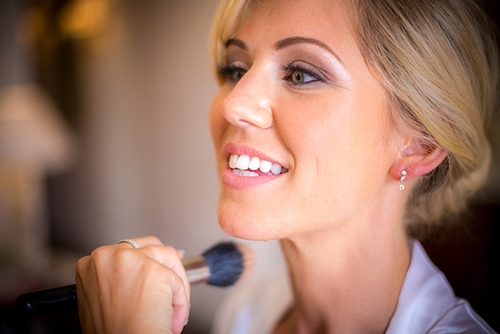 ---
Epsom-based To Have and To Hold has launched a luxury range of invitations which we're sure will be a huge it with local newlyweds-to-be.... read more
Posted: 26 September 2018
On Thursday 27th September, Camberley Heath is opening its doors for an open evening between 6pm and 8pm.... read more
Posted: 25 September 2018
Ramster Hall in Chiddingfold, renowned for its majestic interior and elaborate historic features, has introduced a new colour scheme to its soft furnishing.... read more
Posted: 20 September 2018
Surrey's leading riverside wedding venue, the Bingham, is set to host an exclusive wedding preview next month.... read more
Posted: 19 September 2018
How do you make your wedding stand out among the masses? By analysing Instagram hashtags, Protectivity Insurance has revealed some of the quirkiest wedding venues in Britain to enjoy your big day.... read more
Posted: 19 September 2018
---