Editor loves...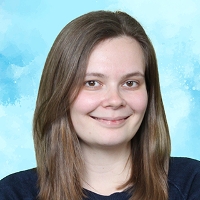 Melissa x Amanda and Ian met in April 2008 when she started working at Canon in Surrey. "We were friends for two years before we started dating," says Amanda. "Our wedding day marked the anniversary of our first date. In my vows, I stated that I was so grateful to be standing in front of him about to become his wife and not cold in the snow outside the Toby Carvery in Redhill."

The bride was shocked when Ian popped the question. "Ian chose the 24th November, 2018, exactly six months after my birthday, so he knew I wouldn't be expecting it," shares Amanda. "My son, Joshua, had been plotting with Ian for a couple of months beforehand. We took a spur of the moment jaunt to London and decided to go on the London Eye as it's something that Josh and I had never done. As we approached the top, I noticed Josh nudging Ian and whispering to him. Ian reached into his pocket and began going down on one knee. I realised what was going on and although I was super excited, having 20 other people in the pod totally freaked me out! Thankfully, Ian saw the funny side and was probably a little bit relieved that no one else noticed what had happened. It was a glorious moment for the three of us, and every time we see the London Eye, we look at each other and smile."

Photographer's credit: www.sophiephotos.com

Read the full real wedding in our April/May issue - available to download for free now.
If you like this, check out more inspirational ideas for your wedding.

Be notified when our latest issues are available to download
Register now to be kept informed with all the information in your area to help you to make the very best choices for your wedding.