OUT NOW

Cover image provided by Lorraine Claire, www.lorraineclaire.co.uk


Wonderful world of weddings
Wedspiration from around the UK


You know it makes sense
To sort out the spends


About lace
We visited bridal designer Katya Shehurina in her London boutique to talk colour, couture, crying men and not being allowed to make your own wedding dress


Hot off the press!
All the latest news and products for men


Sock it to them
Showing off your footwear in photos? Make sure it's up to the task


A wedding for all seasons
How to dress your big day, whatever the time of year


Going local
Where to wed in Waverley and Mole Valley


Honeymoon news
Be inspired by some of the hottest new hotel launches and honeymoon offers from around the world


Roses are red
A glorious romantic bridal shoot


The mex-factor
Danielle Wilkins discovers a chilled-out, more authentic side to Mexico in Riviera Nayarit


Plus...
Regular features, news, events, Q&A special - and much more
Next Issue Out
2nd April, 2015

Luxury romance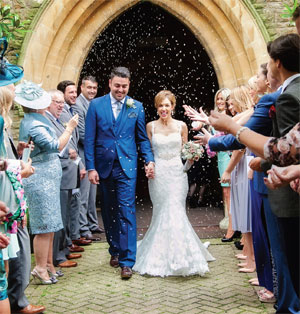 Image provided by Denise Winter Photography
Roses, pinks, crystals and music set the scene for Charlotte and Michael's oh-so romantic big day

Charlotte and Michael were college sweethearts and met 10 years ago. "Michael is tall, dark and handsome and he really makes me laugh, so I made a silly comment about how I liked his jumper to start a conversation and the rest is history," recalls Charlotte.

Eight years later, on 11th March, 2013, Michael proposed on Thailand's Phi Phi Island while the couple were travelling. "It was a complete surprise," says Charlotte. "We went up to the top of a cliff to watch the sunset – it was absolutely stunning – and as we were standing there he got down on one knee. I was so shocked and speechless, and if you ask Michael he will tell you that doesn't happen often."

On page 45 of the current issue Charlotte tells Your Surrey Wedding all about their big day.

www.denisewinterphotography.co.uk

Hot topic: Children at weddings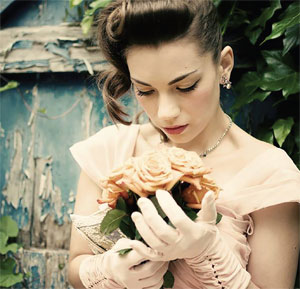 Flowergirl styling

Q We're having a vintage themed wedding and I'm at a loss to what style of gown I could dress our bridesmaids and flowergirls in. What do you suggest?

A Boutique owner Erica Arnold says: A vintage-themed wedding means different things to different people. To some it's cream lace, English roses and china teacups; other couples pick a particular era or decade for their styling ideas. If you're opting for the first choice, floral prints can be very pretty for attendants' attire. If your dress looks as though it belongs in a particular era, think about picking out some elements of the design to follow through for your best girls. Try drop-waist styles for the 1920s, or '50s prom-style dresses if you're wearing more of a ball gown.

If you've chosen a true vintage number, picking a colour palette can make finding dresses for your bridal party much easier. Shades of pink, lavender and mauve work well together, as do fresh yellows and greens. Follow the lead from your era; it's unlikely one single colour will suit every girl, so selecting a palette will help you find something to keep everyone happy. If you've one main hue you'd like to dominate, use this for waist sashes or wrist corsages to tie your whole look together.

www.realgreendress.com



Getting ready

Invest in a good diary, make lists and stick to them. Once you get into the habit of checking off the to-dos, you'll soon feel more relaxed about having everything under control. This is essential if you're hosting a family-orientated wedding; with multiple children and varying age ranges to cater for, you need the day to run as smoothly as possible. On page 101, our Q&A panel help with your wedding childcare worries.

In that lovely, shiny organiser – you'll be rushing to the shops to buy – pencil in meeting your photographer. It's important to build a rapport with a supplier that'll be so involved in your special day. Ask to see their previous work and examples of capturing beautiful pictures both inside and outside the venues. Check out our feature on page 53 for inspiration a plenty.

Finally, it's the grand final of our Wedding of the Year competition. Turn to page 35 to view the four lovely couples – don't forget to cast your vote!


Danielle Harvey, Editor
Make sure you email editor@yoursurreywedding.com to keep us up to date with all your news


Win a photography package for your wedding day worth £800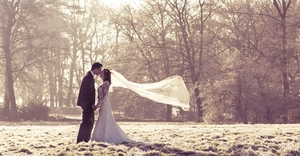 Enter now for your chance to win

Your Surrey Wedding is excited to be giving readers the chance to win this lovely package from renowned Woking-based wedding photographer Lorraine Claire.

"Every wedding, large or small, vintage or modern, here or abroad, is unique and fabulous in its own way," says Lorraine. "Having recently got married myself, I know all about creating moodboards on Pinterest and having an array of ideas and themes. I love gathering inspiration, like many brides, to ensure guests will leave saying 'wow, best wedding ever'.

"Meeting clients is a pleasure, and I love integrating the quirkiness that each couple bring to their photos to reflect the beauty and emotion of the day."

For more details call 07751 234 865 or visit www.lorraineclaire.co.uk


Enter here


Aisle style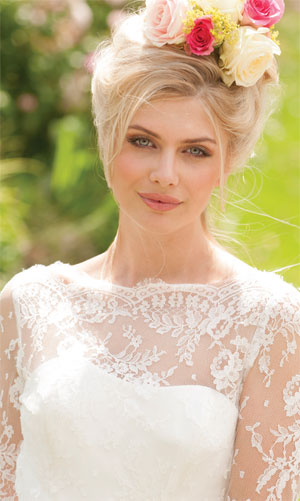 Made in England, couture bridal house Lyn Ashworth by Sarah Barrett has announced a new Surrey stockist – BOA Boutique in Richmond upon Thames.

Located on the banks of the river at Richmond Hill, BOA Boutique specialises in bridal, occasionwear and accessories. Sheila Harding, who's been in the bridal industry for 30 years, founded the boutique.

Lyn Ashworth by Sarah Barrett will sit alongside BOA's successful bridal ranges including Charlotte Balbier, So Sassi by Sassi Holford, Ivory & Co, Anoushka G, Naomi Neoh, Sheila Harding, Terry Fox, Olvi's and Sadoni.

For further information visit
www.boa-boutique.co.uk

Celebrant weddings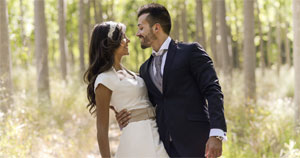 Follow in the footsteps of the stars and host a bespoke ceremony with an officiant

The recent marriage of George Clooney to Amal Alamuddin made headlines across the world, but did you know he used a wedding officiant, or 'celebrant' at his ceremony? Celebrant Jenny Knight, of Knight Ceremonies, shares what this means for you...

"A celebrant is a trained official whose role is to deliver a personalised ceremony with as much humour or formality, and as many traditional elements as you wish," says Jenny. "The celebrant will not only assist with the script – obtaining approval at each stage – but will also develop a relationship with you and help orchestrate the service on the day, so you really needn't worry about a thing".

Read more on page 96 of the current issue.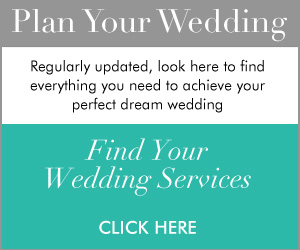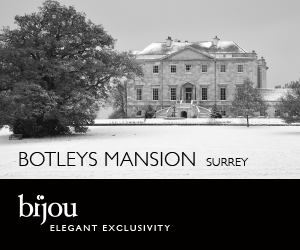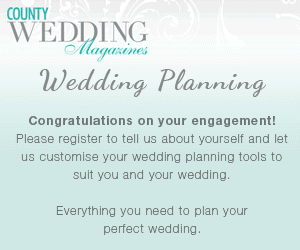 So spa, so good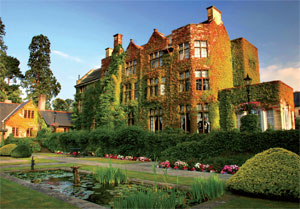 Pennyhill Park, an Exclusive Hotel & Spa

Hidden seductively in 123 acres of beautiful Surrey parkland, Pennyhill Park is an ivy-clad, 19th-century country house, surrounded by elegant garden terraces and formal lawns.

Situated just 45 minutes from London, with Windsor and Ascot just a stone's throw away, Pennyhill Park is home to a nine-hole golf course and invigorating jogging tracks.

There are a variety of well tended flower beds, mature trees, stunning decorative ponds and the hotel's own kitchen garden.

It's the ultimate country house setting and has a maze of stylish suites and elegant rooms for couples to host their special day in – from a large and luxurious occasion in the Balmoral with crystal chandeliers and fine, hand-carved panel features, to a civil partnership or an intimate gathering in the classical library.

Ceremonies can take place inside and out at Pennyhill Park. For al fresco nuptials the Terrace Pavilion – set down from the beautiful Lily Pond and surrounded by perfectly manicured grounds – has built-in PA equipment and an elevated grass area for 192 guests.

Inside, couples have a choice of seven rooms and suites ranging from 30 guests in the traditional-style Carolean to 240 guests in the Balmoral. Key features include dual aspect windows with grand views over The Spa, hand-crafted chandeliers, air conditioning, and a private bar and reception area. Additional rooms include the Library, Windsor & Eton, and the Fairway and Parkview suites and terraces.

The Spa offers 45,000sq ft of ultimate luxury. With a marble design, gorgeous views and eight indoor and outdoor pools and hot tubs, it's the perfect venue for pampering and relaxation – the outside spa boasts stylish decking, a bar and breathtaking views.

Extras... the venue also offers special overnight rates for couples returning for their first anniversary. Wedding parties with more than 50 guests will receive a complimentary menu tasting session, a toastmaster for the day, a dancefloor for the evening reception, preferential bed and breakfast rates per night and also complimentary upgrades for the couple and their immediate family.

Ceremony licence: Yes
Contact: 01276 478 452
www.pennyhillpark.co.uk

Turn to page 27 of the current issue for more local venues.


Buy a copy for just £3.45 POST FREE
A subscription for 6 issues will cost even less at just £17.60!

Alternatively, if you want to read Your Surrey Wedding on your Smartphone or Tablet you can order a complete eMagazine for just £1.49

To order, please visit our website at www.yoursurreywedding.com or call us on 01376 514000