Jane and Matt's romance has taken them around the world.
Jane met Matt's big day was on the 2nd June 2018, with Glenmore House, Surbiton setting the scene. Here, Jane tells us more about the finer details of their West End musical-themed day...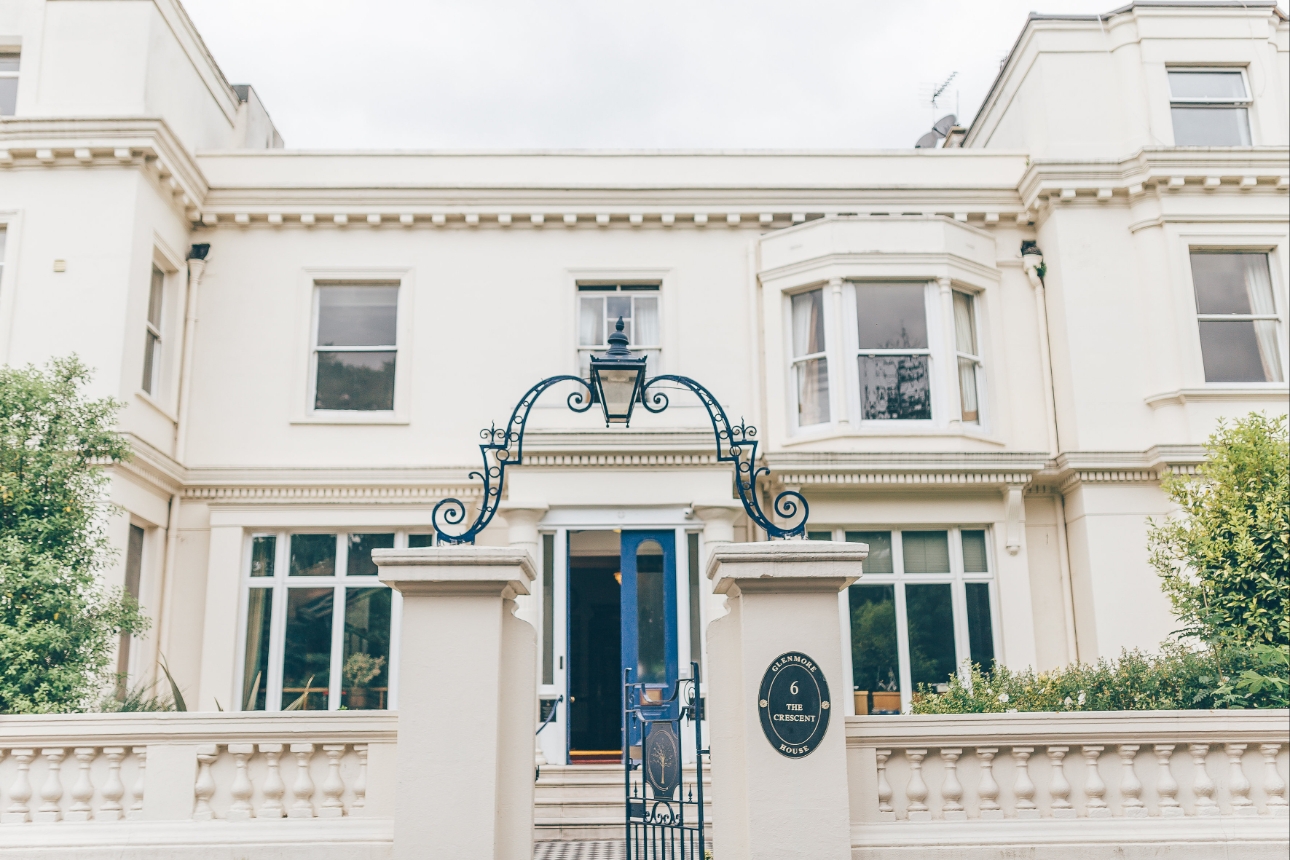 We had only recently moved to the UK after living in China, and we discovered Glenmore House after we went there to vote. I remember thinking how warm and inviting it was, but still very classy at the same time. It was also about a fiveminute walk from our apartment and in our lovely neighborhood of Surbiton. We couldn't think of a better place to get married!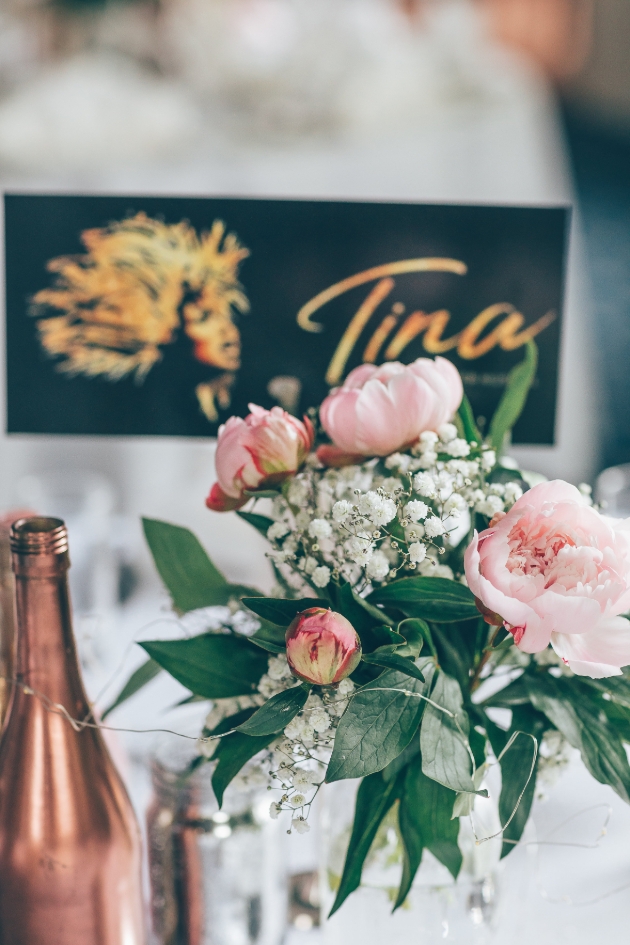 We designed the table plan so it looked like a West End theatre advert you might see in London, each table being a different musical.

We spray-painted wine bottles and used these as the centerpieces, with tiny fairylights intertwined and small tea light candles. We printed off signs for each musical and used that to designate the names for each table.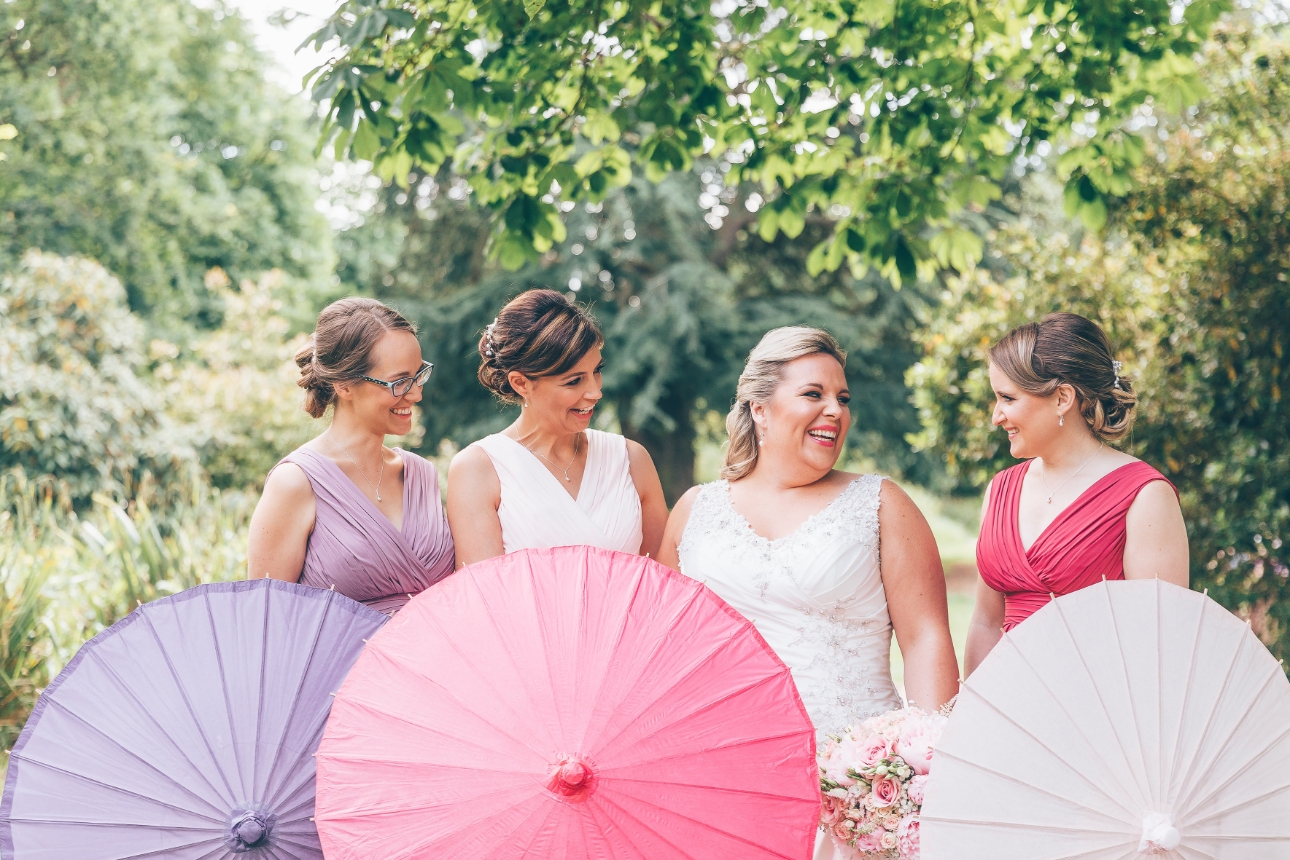 I didn't want traditional flowers, so for my three bridesmaids I ordered large paper parasols for them, in our colour scheme. It was perfect for photos and the girls took them home as a gift after the wedding!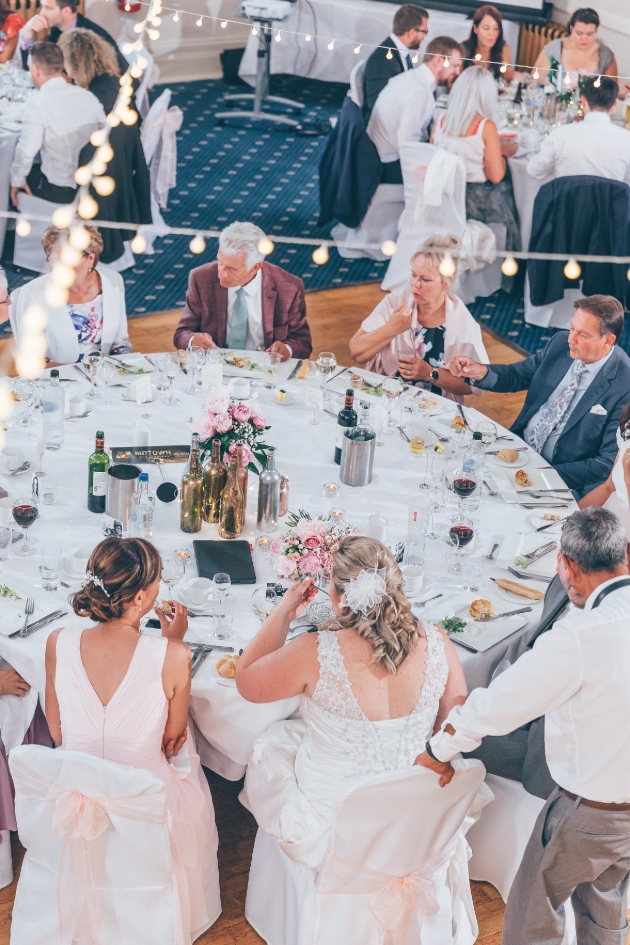 Matt knows how much I love fairylights so he strung loads across the ceiling and above the tables at the reception. The result was absolutely spectacular, and it created such a warm atmosphere in the room.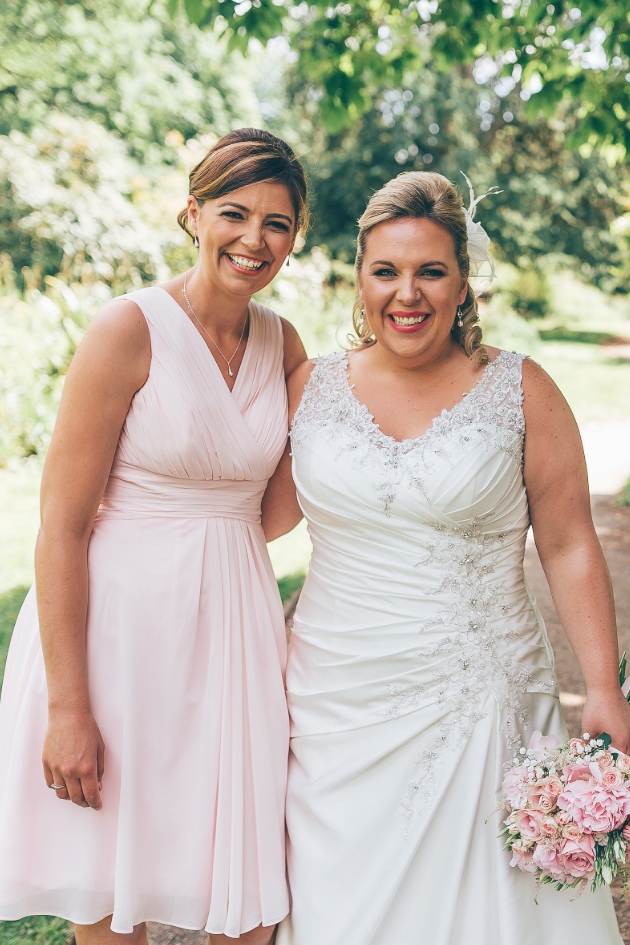 My dress was an ivory colour, with sequined straps, a sweetheart neckline and a train at the back. It was by a designer from Canada, as that was important to me, to have pieces of where I'm from incorporated into the day. I wore only an ivory feathered hair accessory and simple drop pearl earrings Matt bought me. I felt so glamourous and the dress was very comfortable and easy for dancing!

The bridesmaids wore the same style of knee-length dress in a different colour: light pink, lavendar and mauve. They were so natural and light and really made each girl stand out during the day.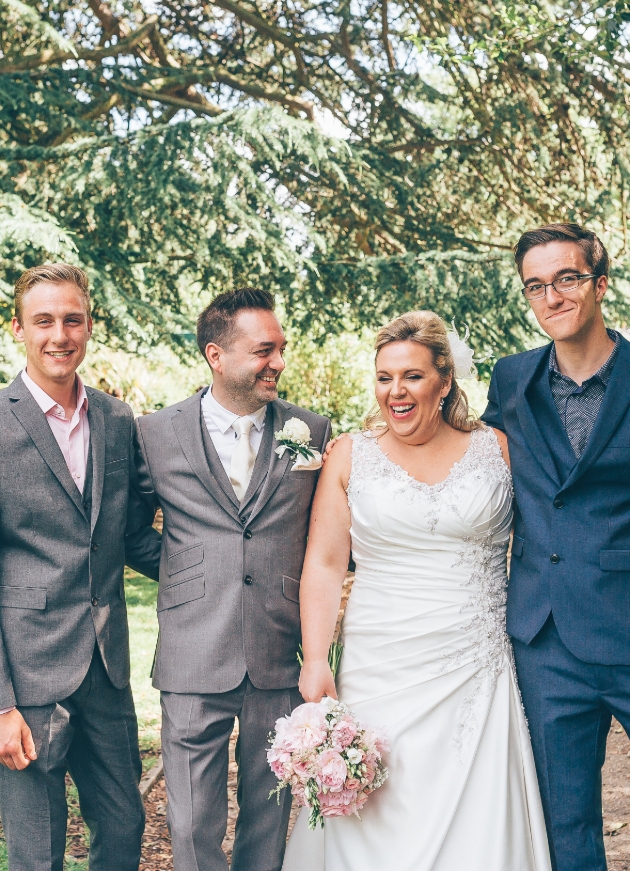 Matt wore a light-grey Ted Baker suit, with an ivory-coloured tie to match my dress. His best man wore the same, however, his tie was light pink to match the colours of the bridemaids' dresses.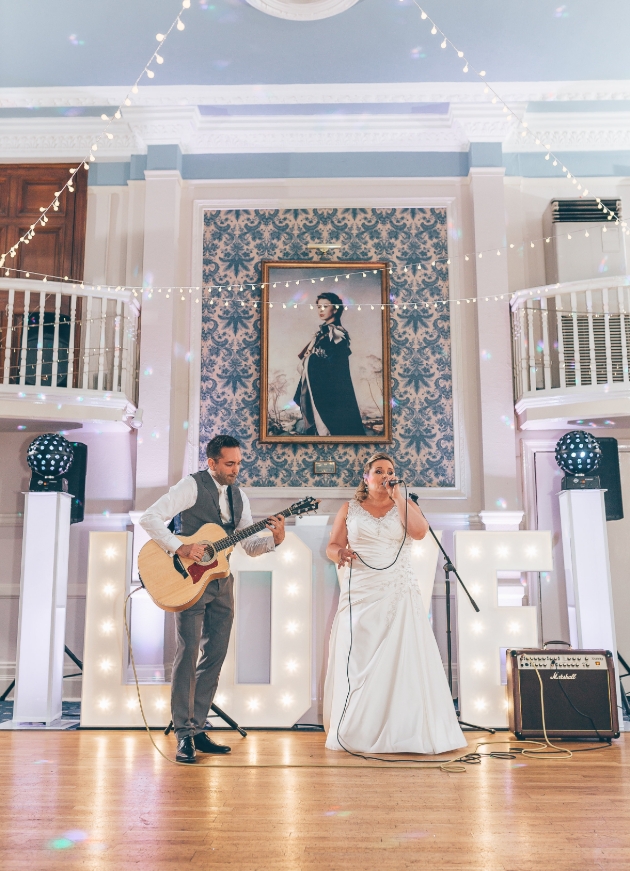 We had a photo booth and DJ, and instead of a traditional first dance, we decided to do a first song together (as we are both musicians) – choosing a couple of our favorites to entertain people with! Our friends and family loved it and was something so special for us as a couple, to practice and rehearse this in preparation for that night!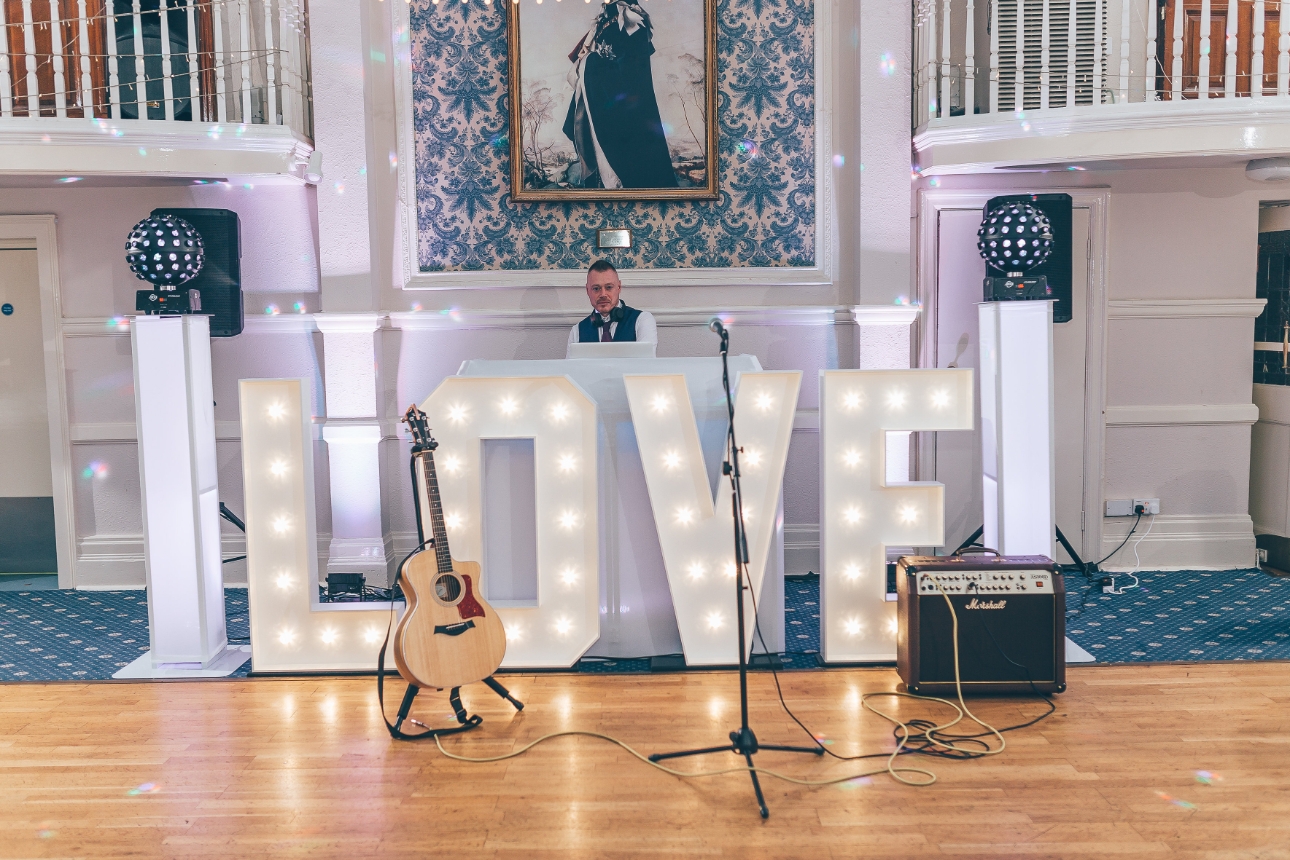 For the dinner and dance, we choose a lot of music from the '50s to '80s. We love funk and disco and wanted each of our guests – no matter their age – to have fun that night and enjoy a variety of music! Our DJ really made a soundtrack for the entire day – it was so memorable!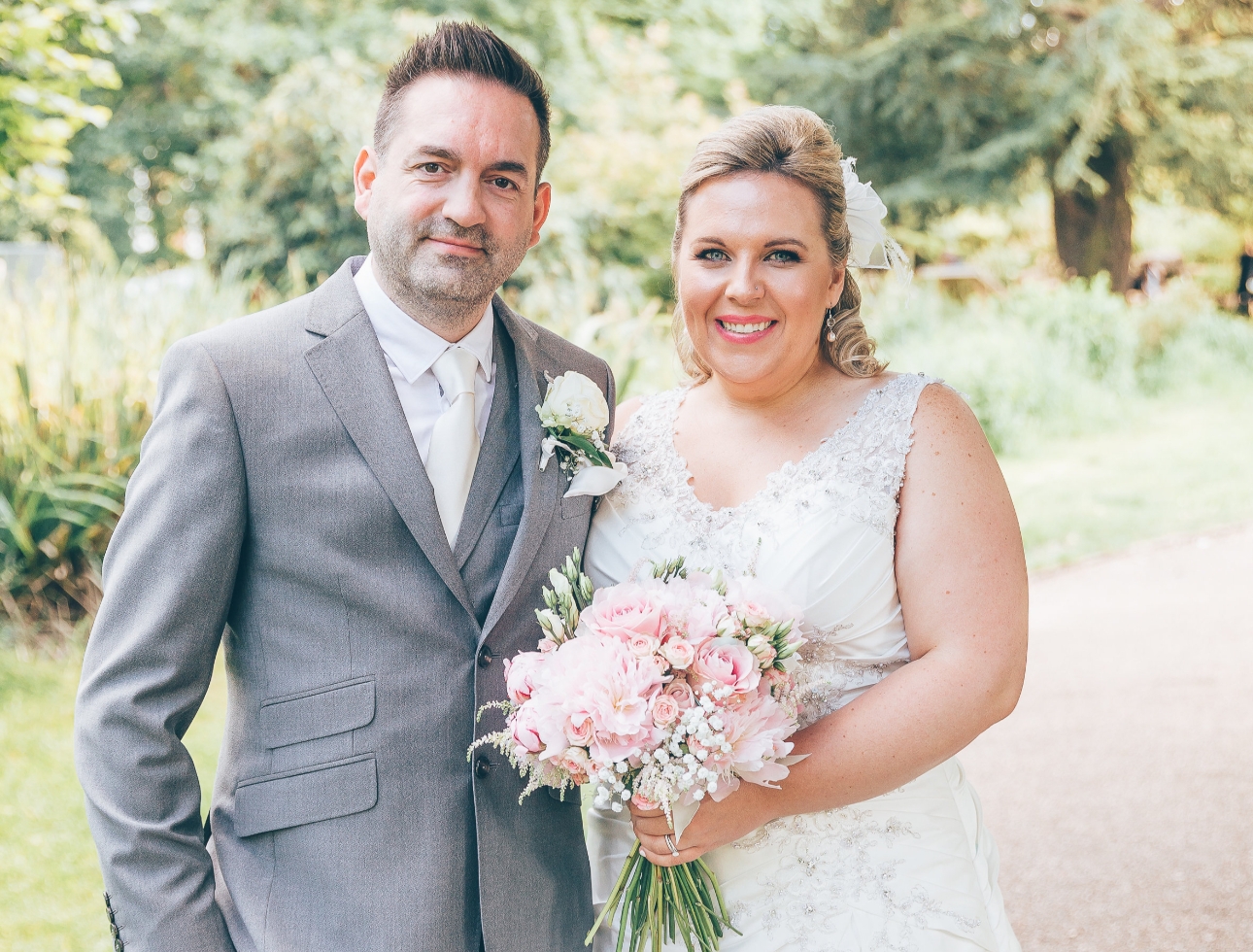 We both felt so relaxed and we had a lot of fun, seeing all our special people in one place. While maybe some couples get overwhelmed, we felt we worked well as a team, planning and prepping together, and on the actual day – we could be present in each moment and laugh and while not everything was perfect – we can honestly look back on it being the best day of our lives.
Jane and Matt's contact book