Penny-Jane and Samuel started messaging each other on a dating app in 2016. "We spoke constantly for around two weeks before meeting for our first date," says Penny-Jane. "We went to Covent Garden in London and hit it off straight away."

Samuel asked Penny-Jane to be his wife in Las Vegas. "I surprised him by booking the trip as a Christmas present in 2018," shares the bride. "On the evening of our third anniversary, we were in a special restaurant when he proposed. It was a complete surprise, and we couldn't have been happier."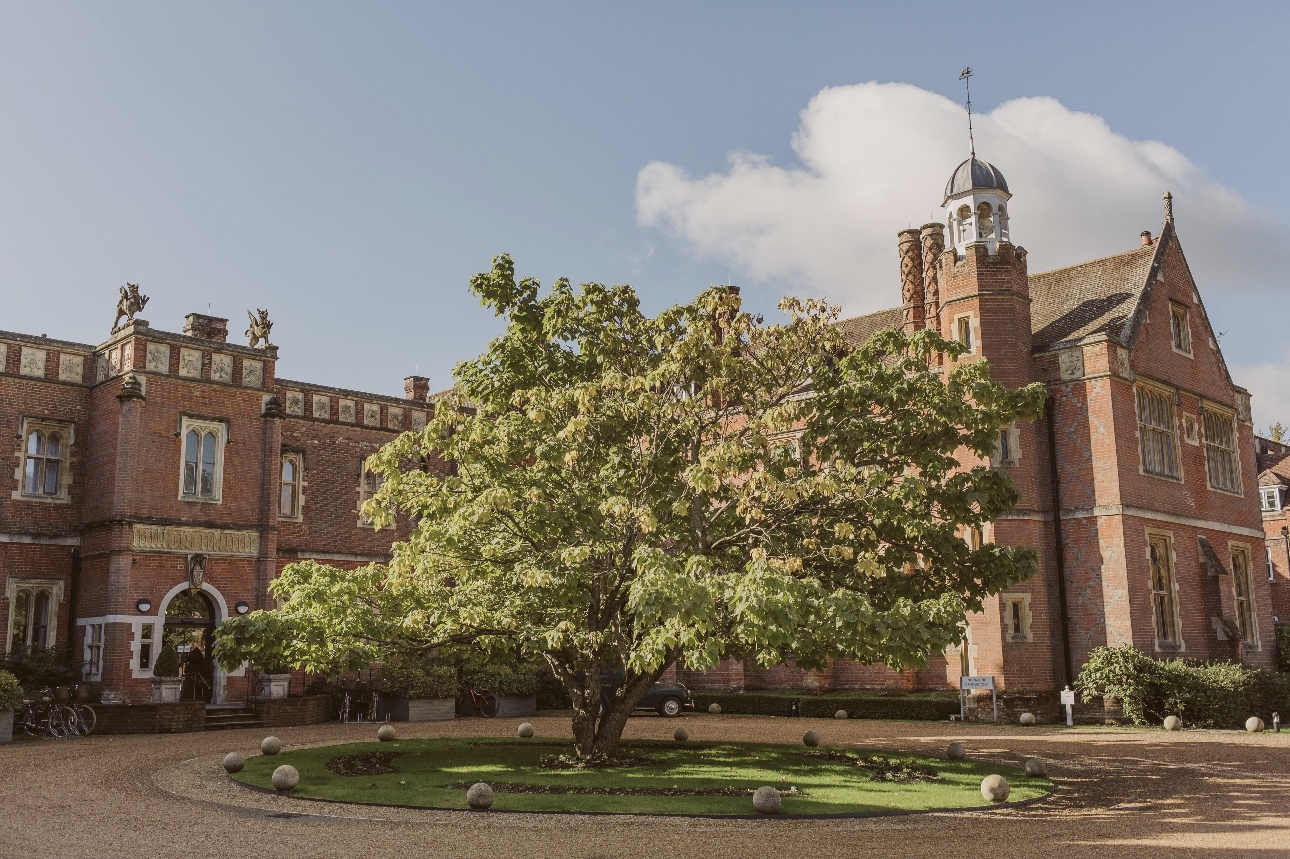 "We originally had a different venue booked for our wedding pre-COVID-19," explains Penny-Jane. "We had planned to have 65-day guests with an additional 40 in the evening but ended up pushing our date back several times until cancelling altogether as we'd given up hope. One day, I spontaneously messaged Samuel asking if we should go for it and we made arrangements for two weeks later. Samuel did all the research, and we decided to book the Holy Family Catholic Church for our ceremony and Wotton House for the reception."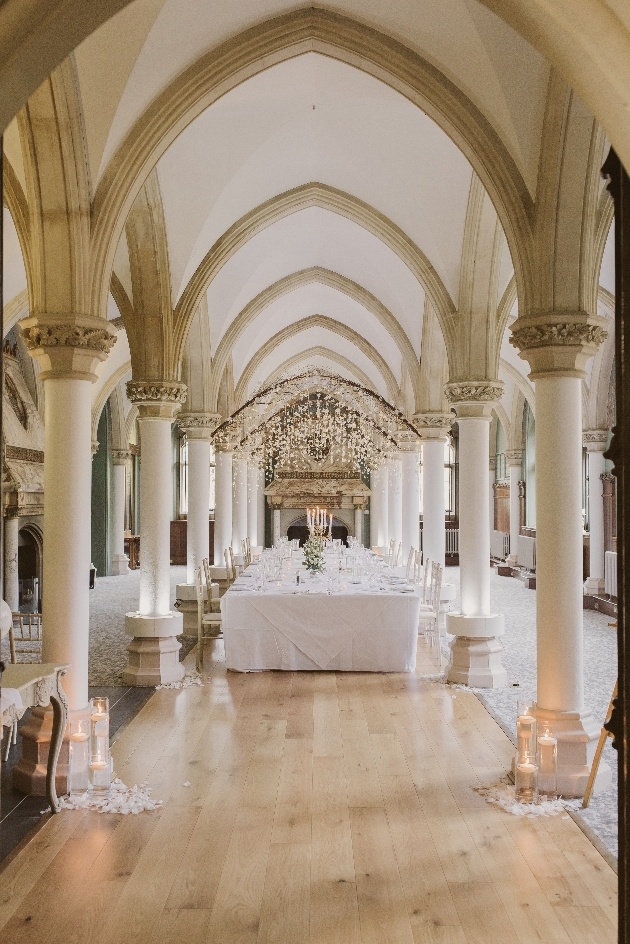 "We were only allowed 13 guests, so we decided against a traditional table plan," explains Penny-Jane. "For our place names, we chose gold laser cutouts that we ordered from Etsy."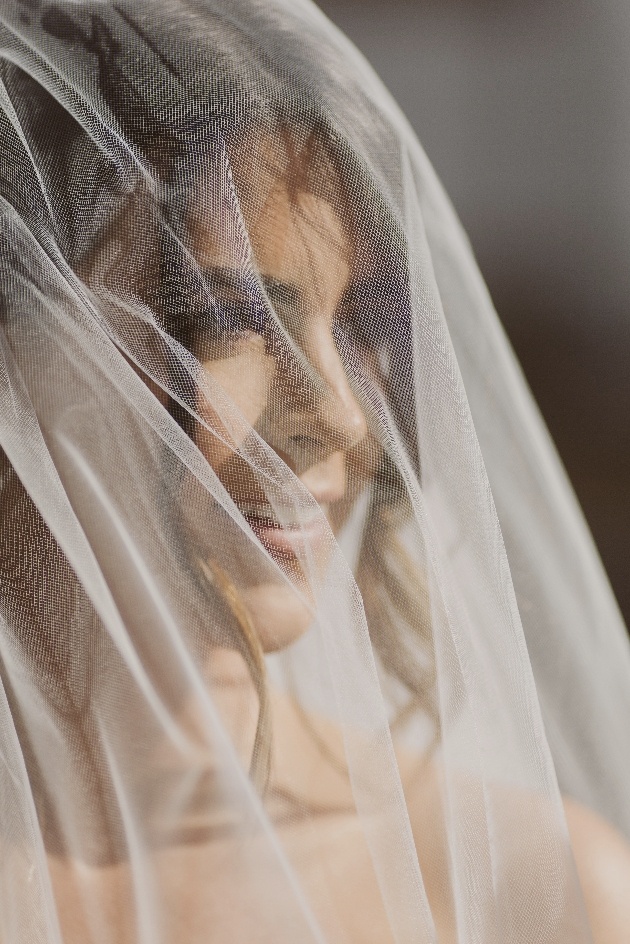 Their big-day bake was made by the talented Jeannette's Great Cakes. "We opted for a very plain semi-naked design," shares Penny-Jane. "We finished the look with a beautiful cake-topper."
Penny-Jane and Samuel hired Flowers by Elaine to create their centrepieces. "We had one long table with all 15 of us, so we didn't want anything too big blocking anyone's view," says the bride. "For my bouquet, the bridesmaids' posies, the buttonholes and blooms for our mothers we contacted Wabana Flowers. We opted for an all-white design that looked wonderful. For the reception, we used Flowers by Elaine to create table flowers, floating candles, scattered rose petals on the floor and hanging decorations throughout the venue."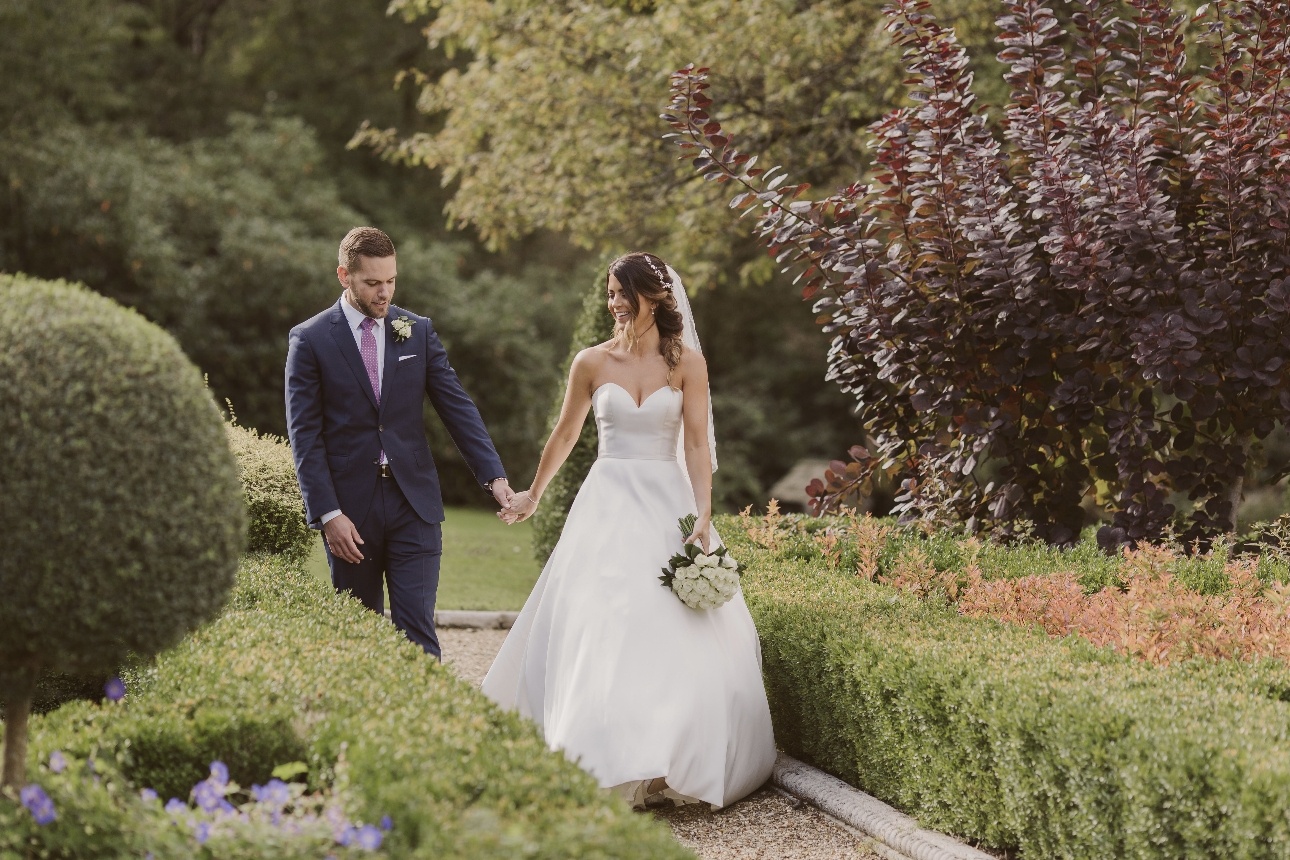 The happy couple hired a Mercedes from London Luxury Chauffeuring to transport the bride and her father to the church on the morning of the wedding.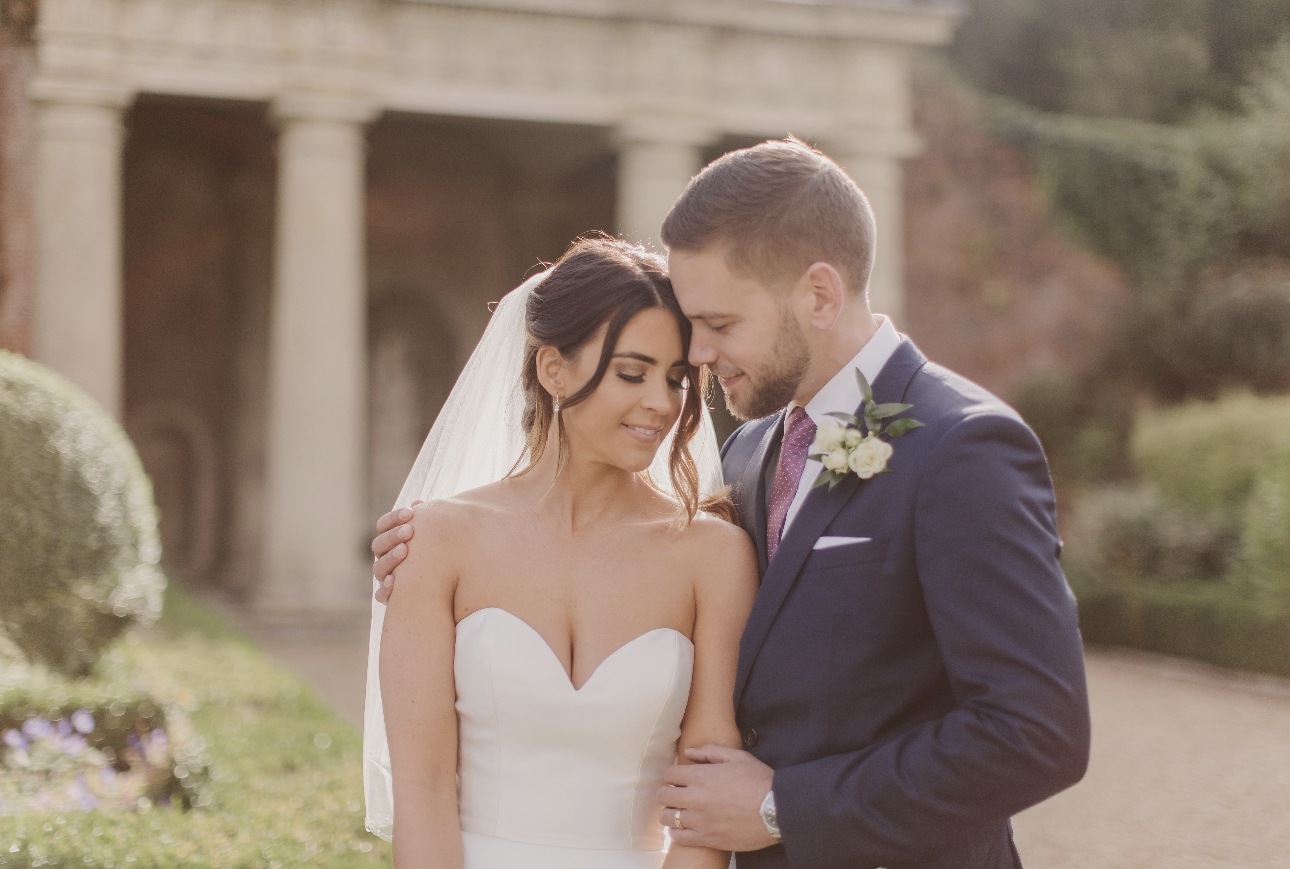 Penny-Jane chose a beautiful dress from the Bridal Rogue Gallery in London. "It was the 14th gown that I'd tried on, and I knew immediately it was the one," says Penny-Jane. "I originally imagined myself in a fitted slinky dress, however after my daughter encouraged me to try on a princess-style I completely changed my mind. I wanted everything very plain and timeless, so I went to Swarovski the week before the wedding and purchased very subtle earrings and a thin diamanté bracelet."
Samuel wore a dark blue suit from Hugo Boss with a pink tie to help him stand out from the groomsmen.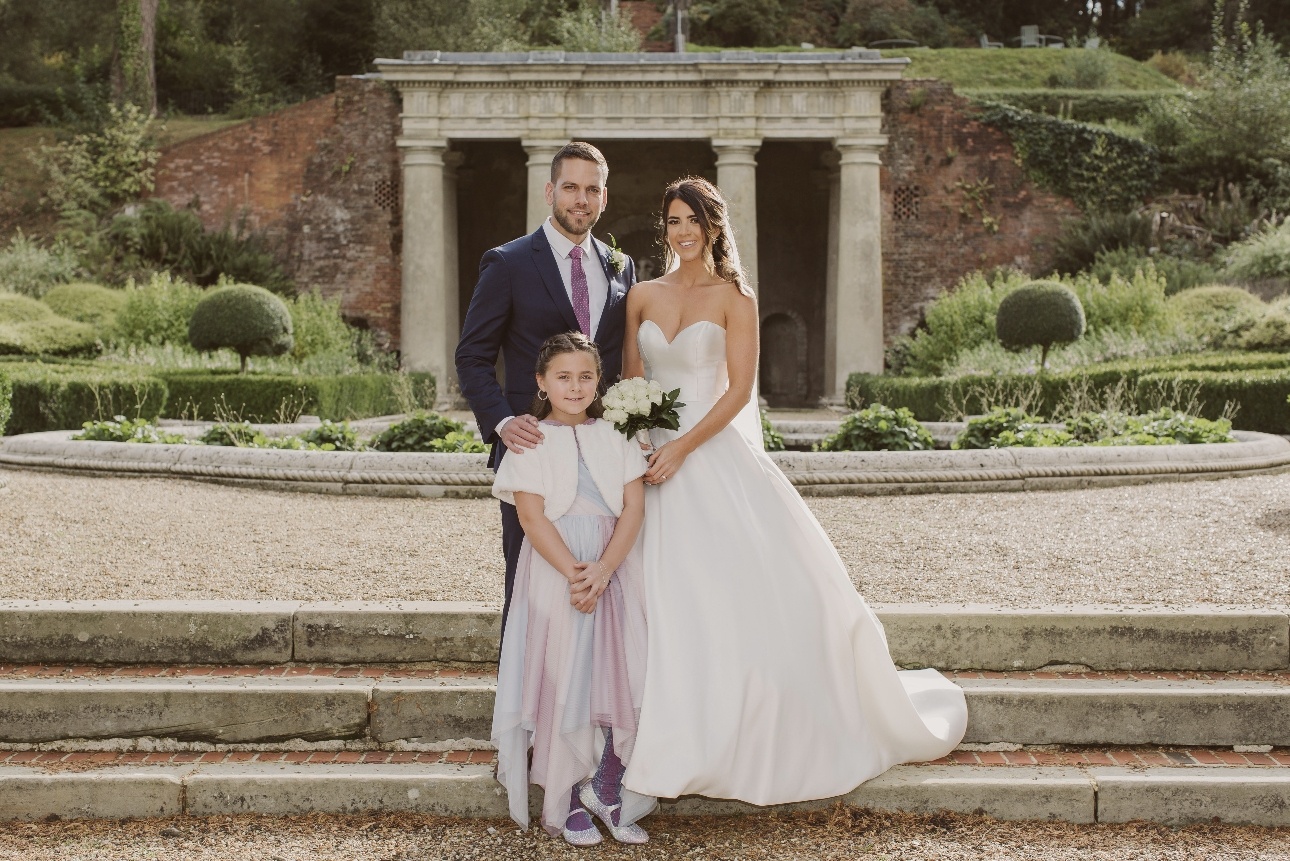 "I was very laid back with my bridesmaids," explains the bride. "When we had our big wedding planned I had four bridesmaids and four flowergirls who were going to wear either navy blue or pastel blue in their favourite style. Once we'd decided to go ahead with our small wedding, we had to cut down to two bridesmaids and two flowergirls which was the toughest decision to make. Again I told them they could wear what they like. They both stuck with the navy theme; one opted for a floral silk gown while the other wore a plain maxi-dress with lace detailing. They both looked stunning."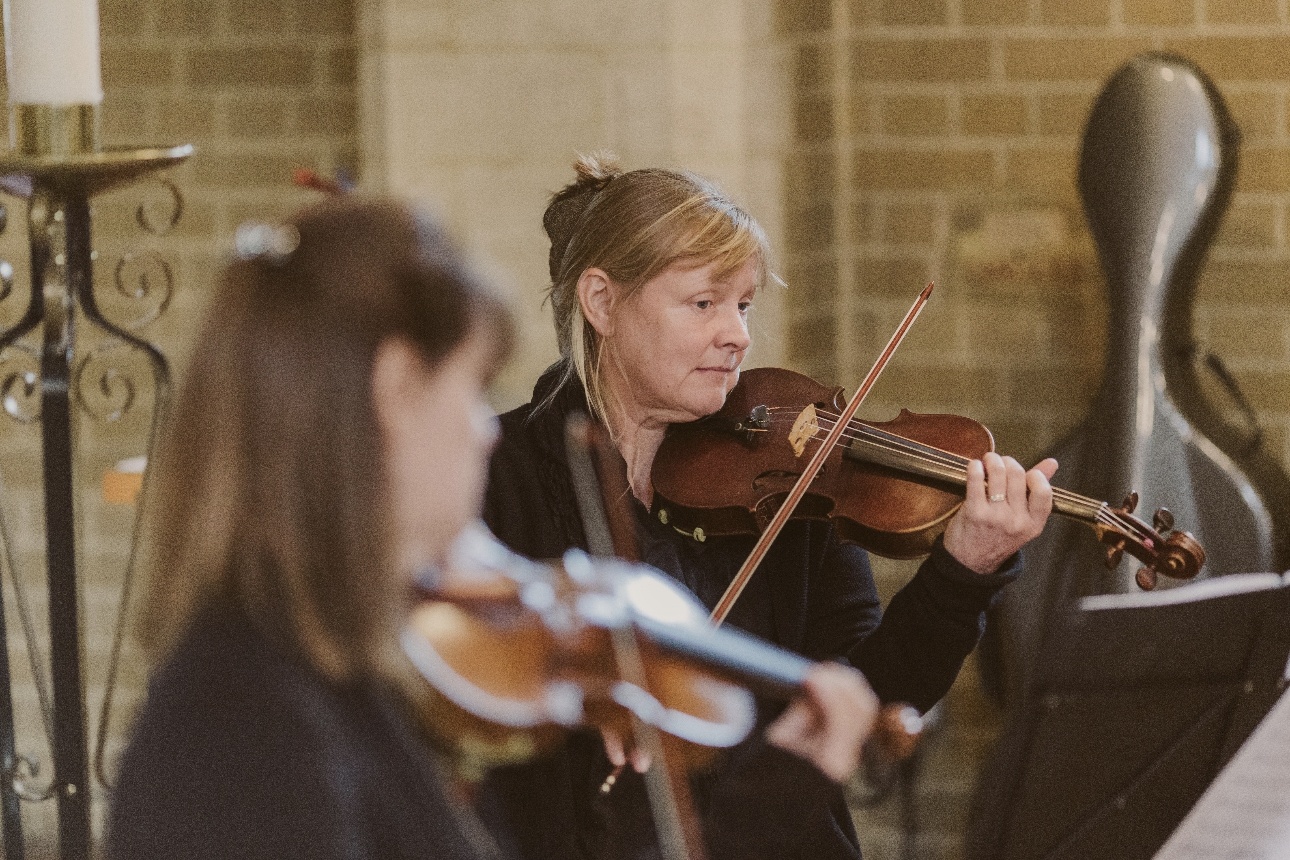 "We hired The Surrey String Ensemble for our ceremony," shares Penny-Jane. "They were breathtakingly beautiful, and I was so happy we still got to have them on our day. They played some classical music while the guests were waiting and Never Enough by Loren Allred as I walked down the aisle. We also had some well-known hits when we signed the register and left the church. They really made our day special."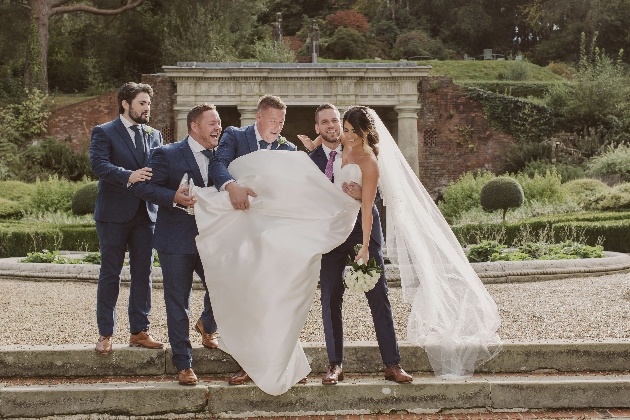 "I have never been so nervous in my life," Penny-Jane shares. "No matter what I tried, I couldn't calm down, but that feeling disappeared the second I walked down the aisle. Samuel was also nervous, and the best man messaged me saying he couldn't get him off the toilet!"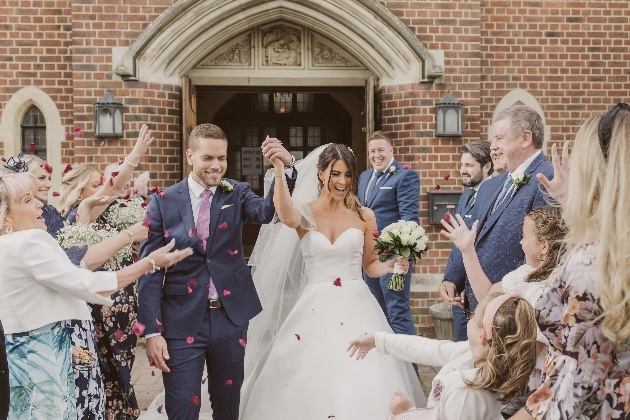 The couple's nearest and dearest made their big day perfect. "Although we were only allowed limited guests our day was still special," adds the bride. "It was lovely getting to spend quality time with each guest as well as each other. When our ceremony was finished, and the church doors opened, we saw a group of Samuel's friends and their wives outside. They had all been pumpkin picking with their children and decided to surprise us by standing outside to congratulate us."
"All of our suppliers were phenomenal," explains Penny-Jane. "We switched dates several times, then changed locations, and they were all so accommodating. The Surrey String Ensemble made our ceremony so special and our deacon, Tim, provided the most beautiful service. Considering we were limited to what we could do during our reception, the staff at Wotton House were outstanding, and we were able to have a beautiful wedding."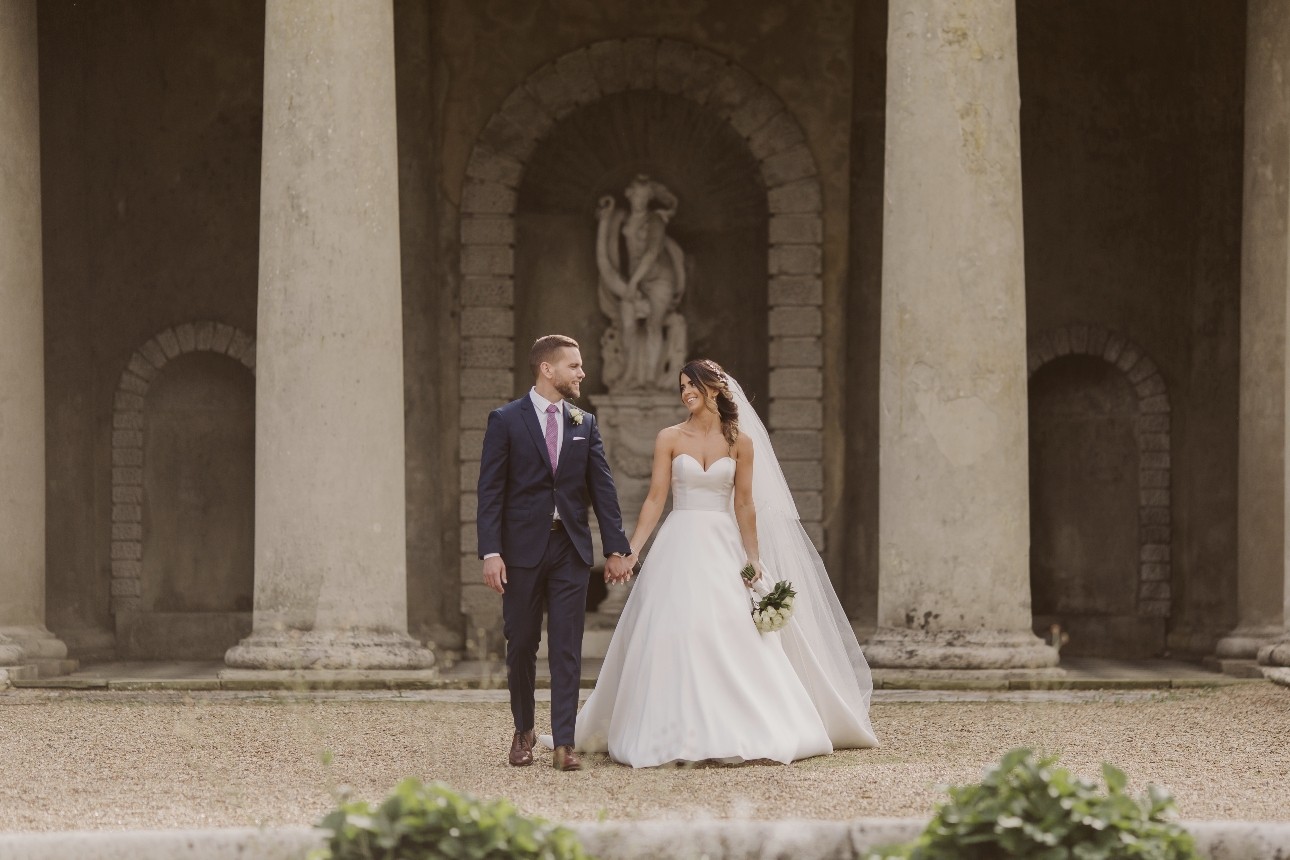 "We have funds saved for our honeymoon thanks to the money we saved by having a smaller wedding," reveals Penny-Jane. "As soon as we can travel we plan to go on a very special trip."
Penny-Jane and Samuel's contact book