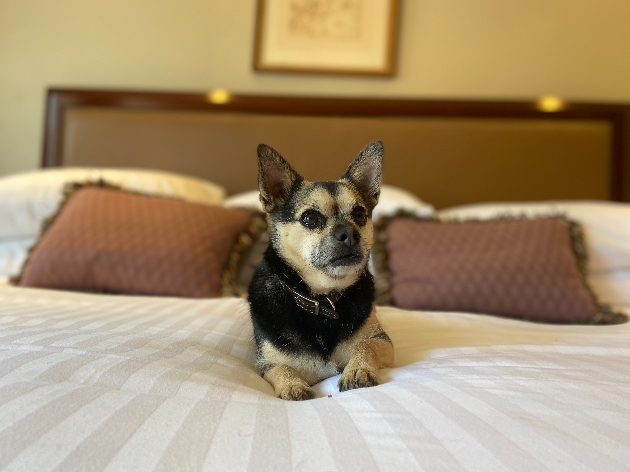 The Hand Picked Hotels group, which includes Nutfield Priory in Redhill and Woodlands Park in Cobham, has announced it will be welcoming dogs to their properties. Canine companions can now join their owners in spacious bedrooms offering direct access to outdoor terraces, patios and expansive lawns for walks galore through parkland and woodland. Staff will be able to recommend short strolls and lengthy hikes as well as wellies for guests to use in wet weather.

Pampered pooches will be treated to comfortable bedding, snacks and a handwritten welcome note from the manager to welcome them to their new surroundings. Offering a real home- from-home feel, the group provide the optimum environment for dog owners to unwind during their short break or holiday.

Visit, www.handpickedhotels.co.uk/dog-friendly-breaks to find out more.