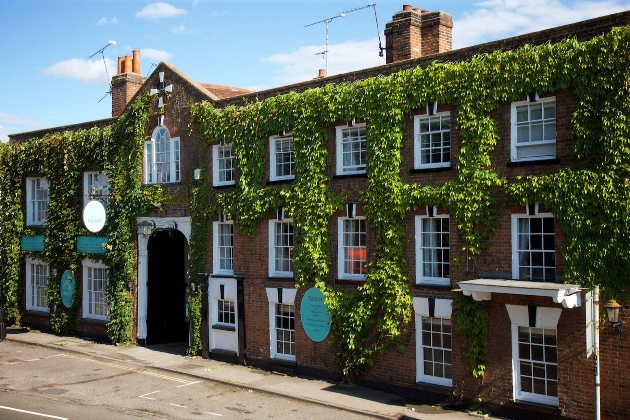 The Talbot, GU23 6BB
01483 225 188 | www.thetalbotripley.com

The Talbot is a landmark building in the picturesque village of Ripley. The exterior is made up of ivy-clad walls, distinctive period features and an impressive archway that leads to the courtyard. The Talbot has period features from its 500-year-old history, as well as the benefits of an extensive refurbishment. There are 43 modern bedrooms alongside a restaurant that overlooks the terrace and a cosy bar with traditional log fires. The surrounding area of Ripley is charming and is host to many landmark events such as Ripley Bonfire and the farmers market. Ripley is conveniently located between Heathrow and Gatwick and is just 30 minutes from Central London. There are free parking facilities on-site, and a restaurant, with an ornate copper roof and stylish bookcases with homely artefacts that provide a 21st-century country house feel.

Celebrate in style
The Wisley Suite is a versatile self-contained room with high ceilings, chandeliers and room for 100 guests for the ceremony and 80 for a sit-down meal.

Alternatively, The Surrey Barns can be used. Boasting original beams and heaps of character, this 15th-century space has an intimate and romantic feel with room for 70 loved ones for the vows.

The Surrey Barns and Wisley Suite can be used separately or in conjunction. The barn has a new wooden bar with poser tables and a separate dining area that can accommodate 30 nearest and dearest.

For evening receptions, couples can party the night away in the Wisley and use the private bar and quite seating area in the Surrey Barns. Both spaces can accommodate up to 150 friends and family.

For more intimate nuptials, Emma's Room can hold 10 people and The Garden Room or Victory Suite can both accommodate 30 attendees.

We love...
The bridal suite is included in the price, menu tastings are available in the run-up to the wedding, and a complimentary room is available for the first anniversary.