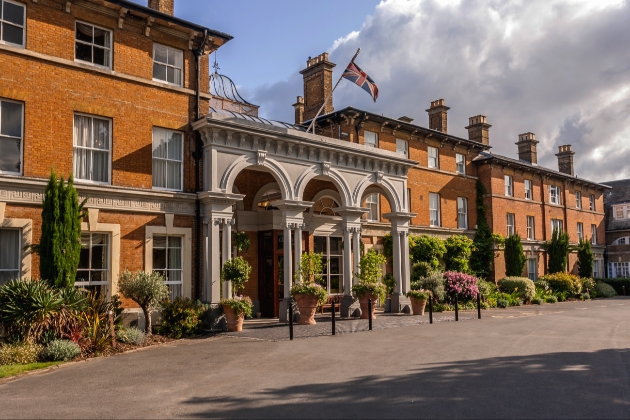 Nestled in Weybridge lies Oatlands Park Hotel, a luxurious four-star venue bursting full of history and character. I had the pleasure of visiting the property with my sister and spoiler alert – it was the most perfect and relaxing getaway.

I arrive at the picturesque grounds that was once home to a Tudor palace built by Henry VIII in 1538, which hosted many kings, queens, emperors and earls. Throughout the centuries, the site has been rebuilt and remodelled to become the excellent venue it is today.

Oatlands Park Hotel is very accessible with only a 20-minute drive to Heathrow Airport, five minutes from Weybridge railway station and the M25 is only 10 minutes away – plus there's plenty of free parking on-site! There's a high street nearly, or guests can take a beautiful walk along the River Thames on a sunny day. If the weather doesn't hold up, Mercedes-Benz World and Brooklands Museum is just a short drive away.

First impressions
I was welcomed through the doors to the main reception area, which features a glass dome and modern décor, by helpful staff. I was pleased to see the hygiene and safety measures that had been implicated, including mandatory use of masks when walking around, social distancing, a one-way system in reception and hand sanitiser stations.

With 144 rooms available, I was delighted to hear that we were staying in a feature room. Inside was a king-size bed, lounge area, prosecco, TV and lavender- scented pillows which was a lovely touch. The en-suite bathroom was stunning with a free-standing bathtub, spacious shower and Oatlands Park Hotel toiletries.

After we settled into our room, we set off to discover the venue and found many period features, artwork and stunning floral arrangements. As my visit was on Halloween weekend there were festive decorations and pumpkins scattered around. The team did a wonderful job of keeping it fun but still elegant!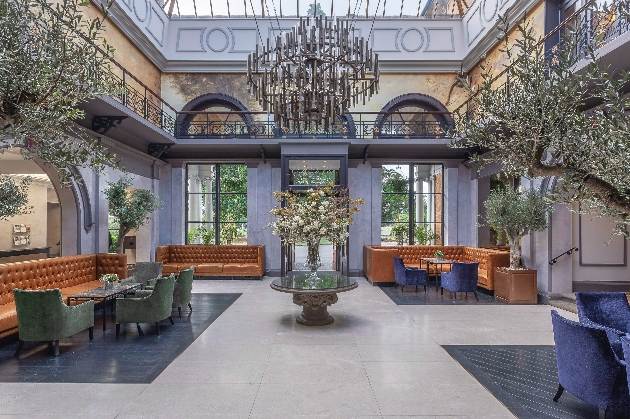 To dine for
I'm a massive food lover and couldn't wait to visit The Mulberry Restaurant after hearing so much about it. The room looked beautiful with a high-ceiling, lovely artwork and floor-to-ceiling windows with impressive views.

I went with the pumpkin soup for starters, I've never tried it before and was surprised by how lovely it tasted. Next, I opted for the battered haddock fillet, mushy peas and chunky chips. I wish I could say I enjoyed the dessert, but I couldn't get that far due to the generous portion sizes. My sister has a few dietary requirements, but the menu was outstanding, and she was able to have the stuffed portobello mushrooms and the seasonal risotto. The waiters were so attentive, and we really enjoyed our dining experience.

The perfect evening
Our next stop was Bar 1509, which had an excellent selection of draught beers and spirits. We went for cocktails, of course, and picked the 1509 passionfruit martini and the french martini, which tasted amazing! The atmosphere allowed us to really relax and take some time to catch-up with each other and enjoy our evening. Then it was off to bed, and I can't begin to explain how comfortable the bed was, within minutes I was asleep and didn't wake up once until it was morning.

There's a choice of hot foods or continental options for breakfast – I had poached eggs, hash browns, toast, beans and pastries. I don't know about you, but there's nothing better than waking up

and not having to worry about cooking or cleaning. After lockdown, this was a much needed trip and we were sad to be checking out, but I'm planning to visit again very soon!

To find out more, visit the website www.oatlandsparkhotel.com