We interview Emma Brewer from First Dance Ltd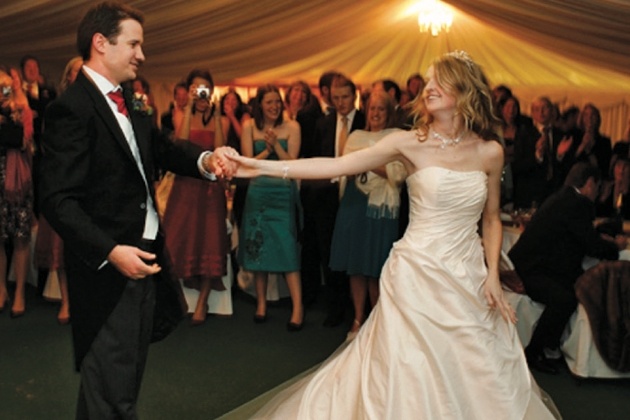 Meet Emma Brewer from First Dance Ltd
07966 513 981 | www.firstdancestudios.co.uk
Q – Tell us about your company.
First Dance Ltd is a company that helps couples with their first dance by putting them at ease and teaching them a great life skill. We can get you around the floor and stop that embarrassing swaying on the spot happening on the night. Traditionally the first dance is supposed to start the party off, and so we can help you create something lovely and natural or a complete showstopper.
Q – What should couples expect when booking your services?
The main thing to expect is that it will be fun! It's a lovely thing to do together and is a great escape from everyday life and the stresses of wedding planning.
Q – What packages do you offer?
We offer one-off lessons that are an hour-long where you will learn a few simple steps to put together on the night. It's simple but very effective. Alternatively, couples can book our three one-hour sessions that are more structured. You will practice it in the studio and at home, and we guarantee that it will look wonderful on the night.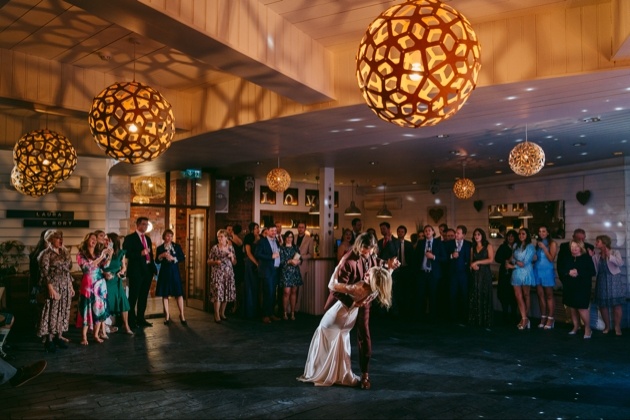 Credit: www.alexmillerweddings.co.ukQ – How long before the wedding should couples book?
Ideally, we start the package four to six weeks before the wedding and one-off sessions one to two weeks before. We offer a free consultation over a cup of coffee where we will chat through how it all works, what you're looking for, and it's a chance for you to meet your teacher, see the dance studio and generally feel much more at ease about the whole thing. We put the lessons in our diaries at the consultation too.
Q – What's your favourite part of the job?
My favourite part is seeing the progress from start to finish and seeing couples discover that they really enjoy dancing. I get quite emotional on the last lesson seeing the run-through, and I can't wait to hear from them post-wedding to see how it all went. I love getting wedding pictures through afterwards and seeing them all dressed up and dancing away.
Q – Do you have any top tips for couples?
Have a good think about want dance you want on the night but be realistic about how much time you can spend focusing on it leading up to the wedding. If you can spend a bit of time each week practising, then it will be fantastic.
Pick a song that you both like and don't mind listening too as you'll be hearing to it a lot!