Ruth and Richard met at work. "He was my duty manager, and I worked in the kitchen," says Ruth. "We both love food, and my mastery of the bacon, egg and sausage butty must have swayed him towards me."

Richard popped the question during a romantic evening at home. "We were watching a live Meatloaf concert in the living room while snuggling on the sofa," shares the bride.
"About halfway through I'd Do Anything For Love, he asked me to marry him. I was in complete shock and remember telling him he was a jerk for surprising me like that. I then hugged him and said 'yes' over and over again. He got down on one knee a few weeks later, and we picked the perfect ring together."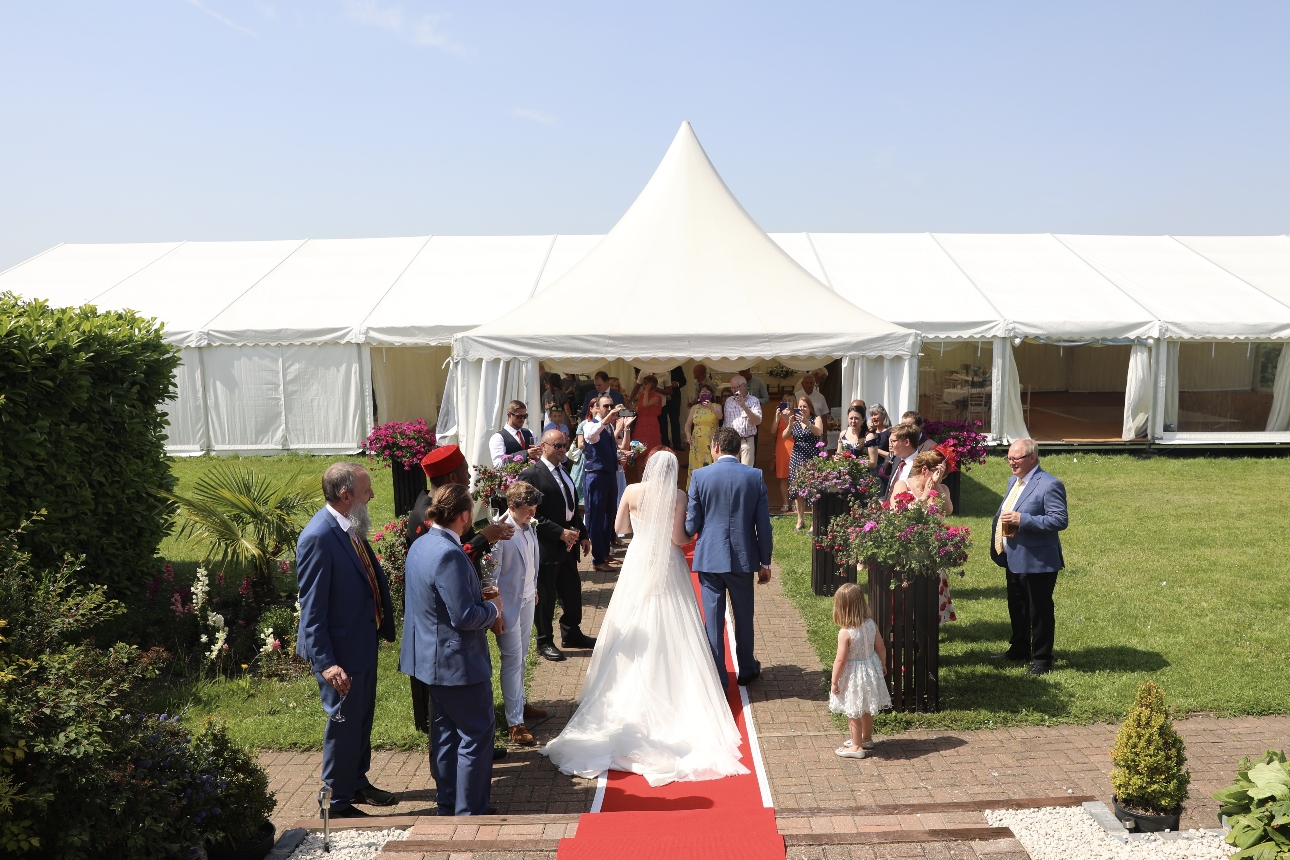 "We didn't want to have our reception in a hall and viewed a couple of outdoor spaces until we came across Zinnia Gardens," explains Ruth. "We fell in love right away and adored the beautiful gardens and secret bower area. There was plenty of room for all of our guests and lots of places to take photos, including a grand staircase with a lovely red carpet."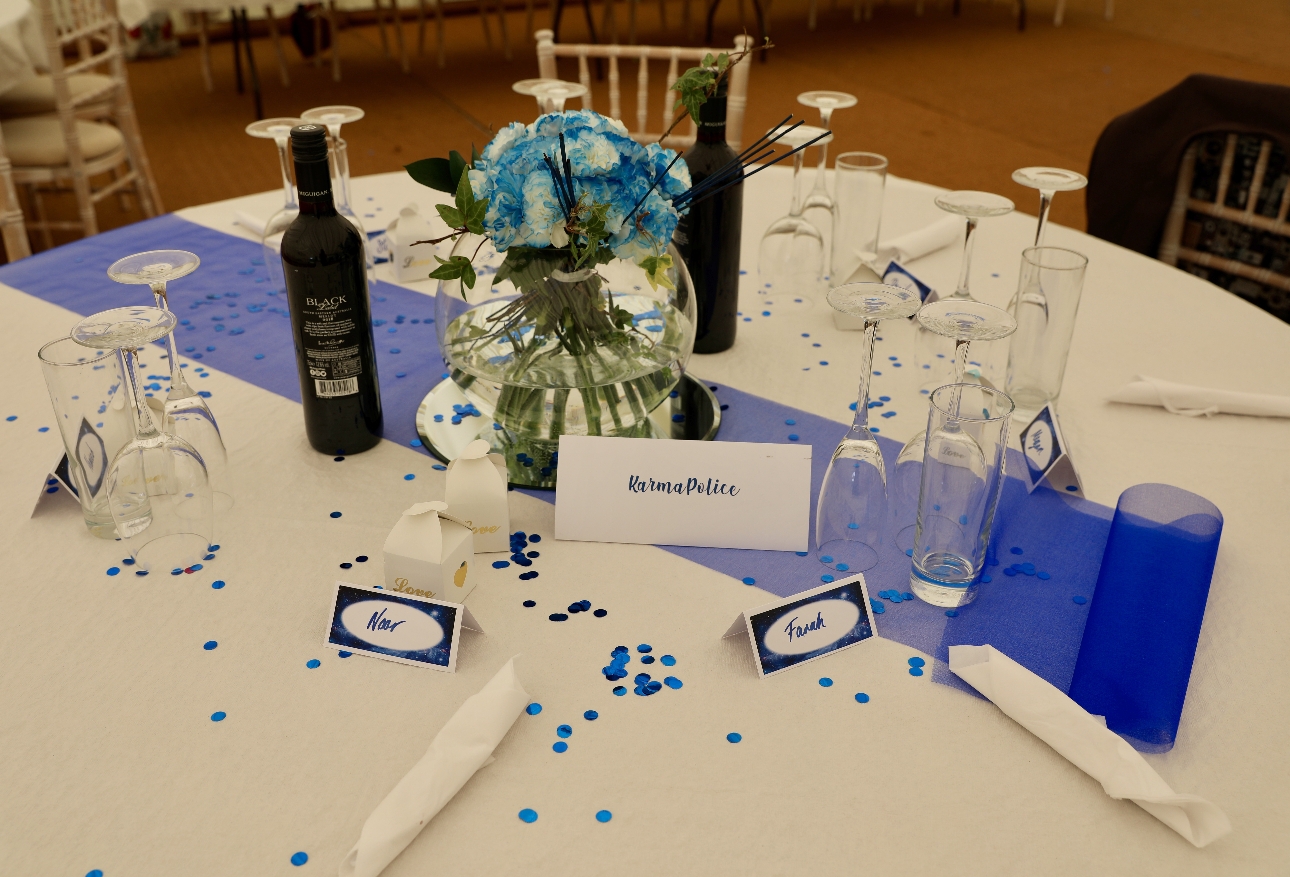 The couple gave their guests small boxes filled with blue and white sweets as favours.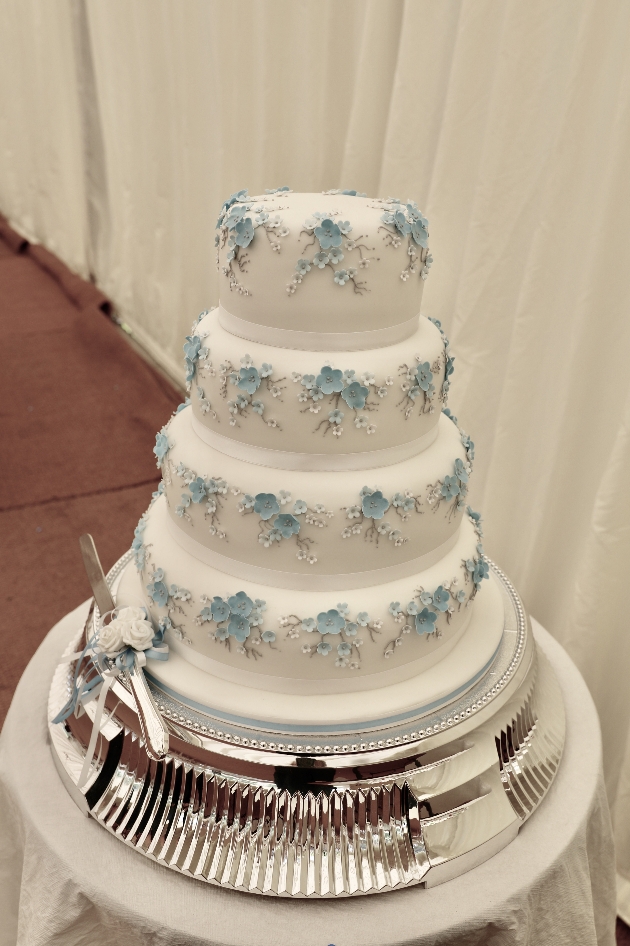 Their big-day bake was made by a family friend. "It was a gorgeous four-tier design," shares Ruth. "The top layer was sponge to give our loved ones a bit of variety."
Ruth and Richard chose white flowers with lots of foliage. "A friend of the family made our centrepieces and floral arrangements," says the bride. "She put everything together herself and also created my bouquet and the groomsmen's buttonholes."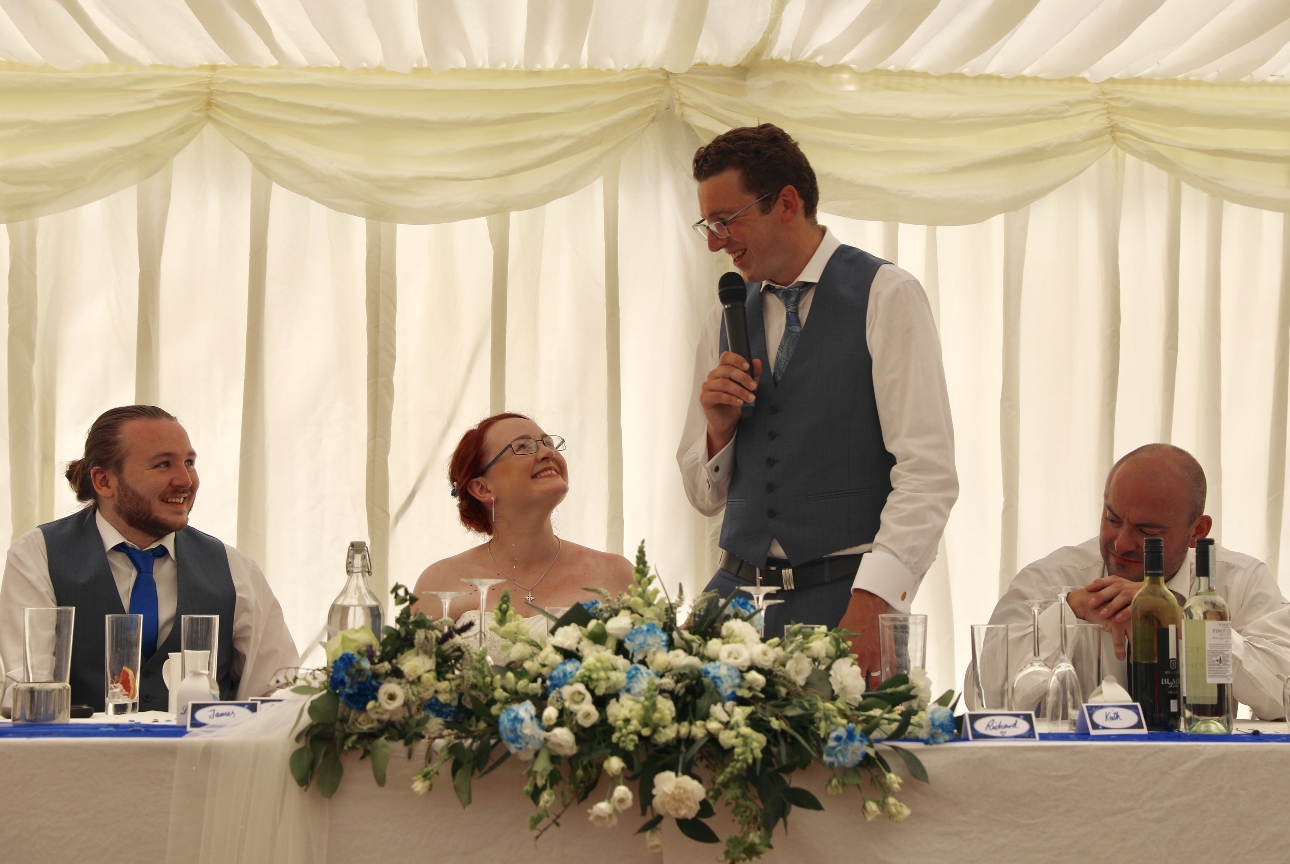 For their table plan, the lovebirds chose to name each table after a different band. "My father gave us lots of help," explains Ruth. "We also created a postbox with A5 pieces of card, so all our guests could write a message. We then bound these together to create a book that we read after the wedding."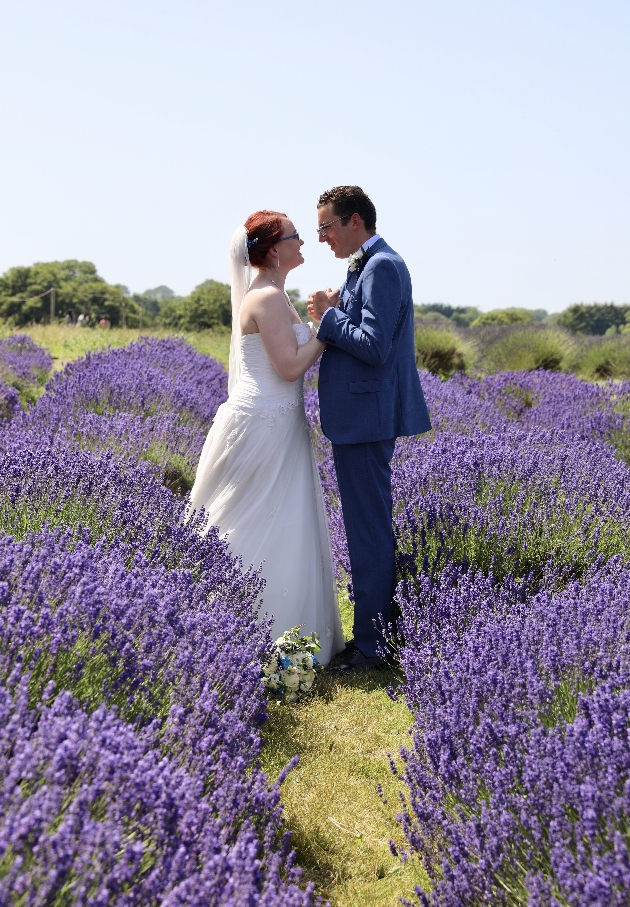 The lovebirds and their photographer visited Mayfield Lavender. "We knew the pictures would look stunning," Ruth shares. "We've been there many times over the years and have always admired the fields in purple bloom."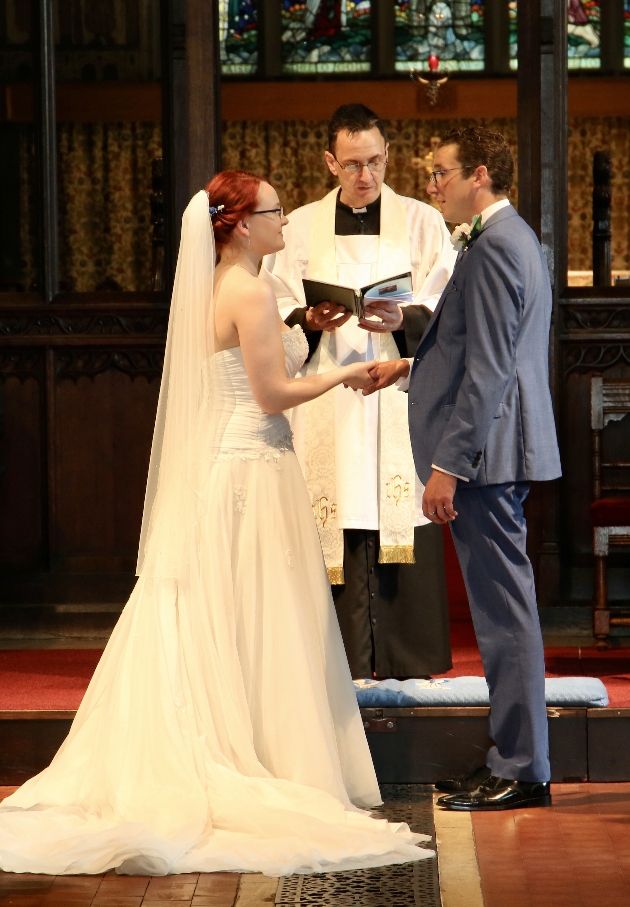 The happy couple hired Scotts of Carshalton for their catering. "We had a buffet menu with vegetarian and meat options," shares the bride. "There were some starters set up before the main meal and delicious desserts."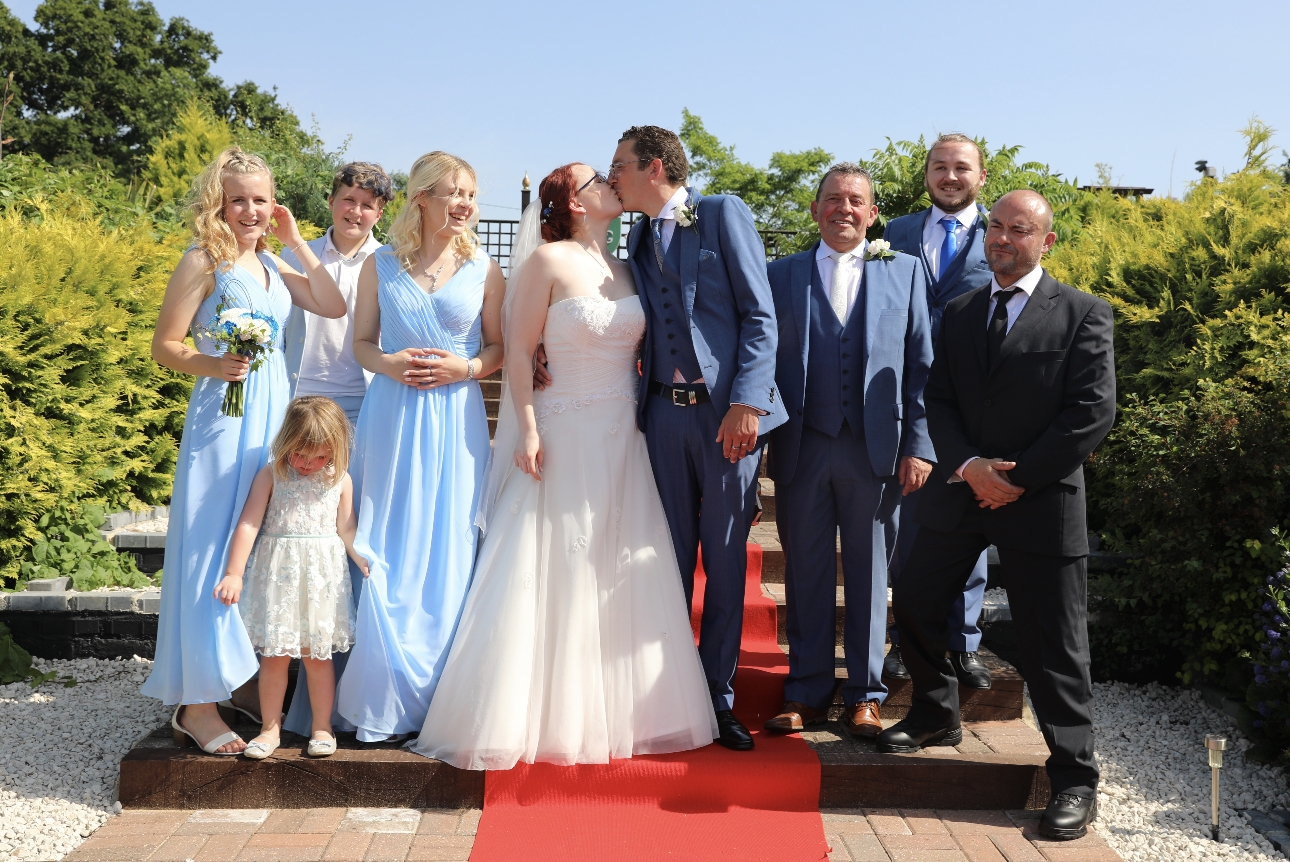 Ruth wore a gorgeous dress called Snowdrop that she purchased From This Moment. "I loved the corset back and the beadwork on the bodice," says Ruth. "I accessorised with a medium length veil that clipped into my hair and some paper flower hairpins. I also had cap sleeves fitted, but it was so hot that I couldn't use them!"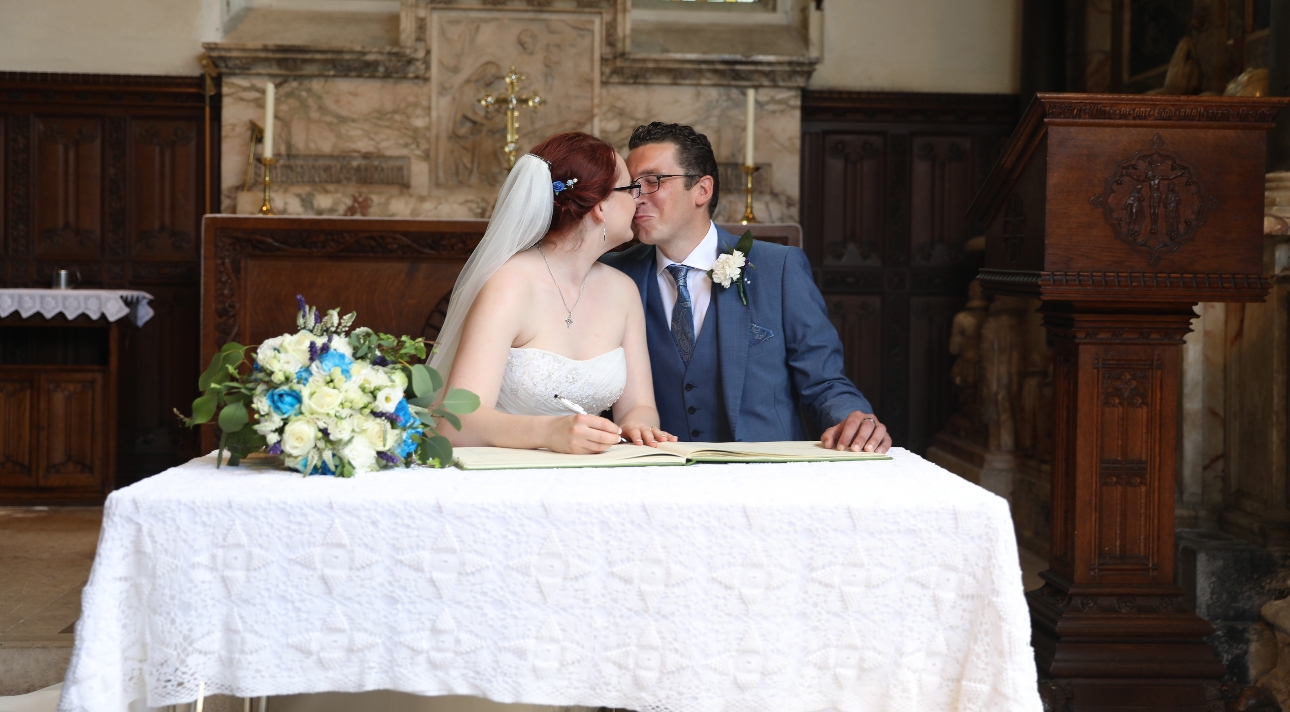 Richard and the groomsmen opted for faded blue suits from Moss Bros. "His buttonhole was different to the groomsmen to help him stand out," explains the bride. "He also had a custom handkerchief in his pocket.""The bridesmaids and bridesman wore light blue," Ruth adds. "The girls' dresses had ruching that echoed the bodice on my gown.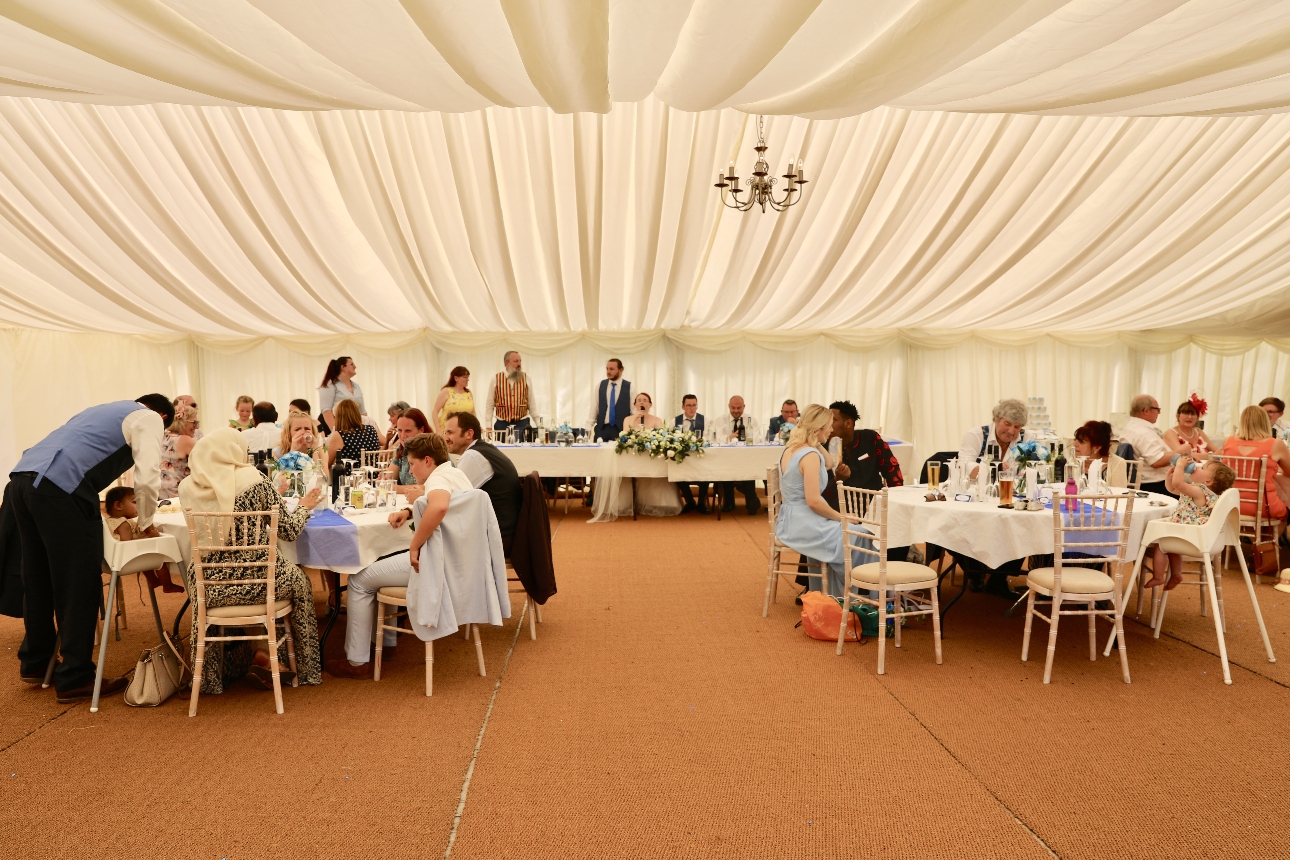 "We kept everyone entertained by hiring Hey Mr DJ," shares Ruth. "He was very good at keeping the party going throughout the evening. He played lots of requests for our guests and ensured our first dance run smoothly."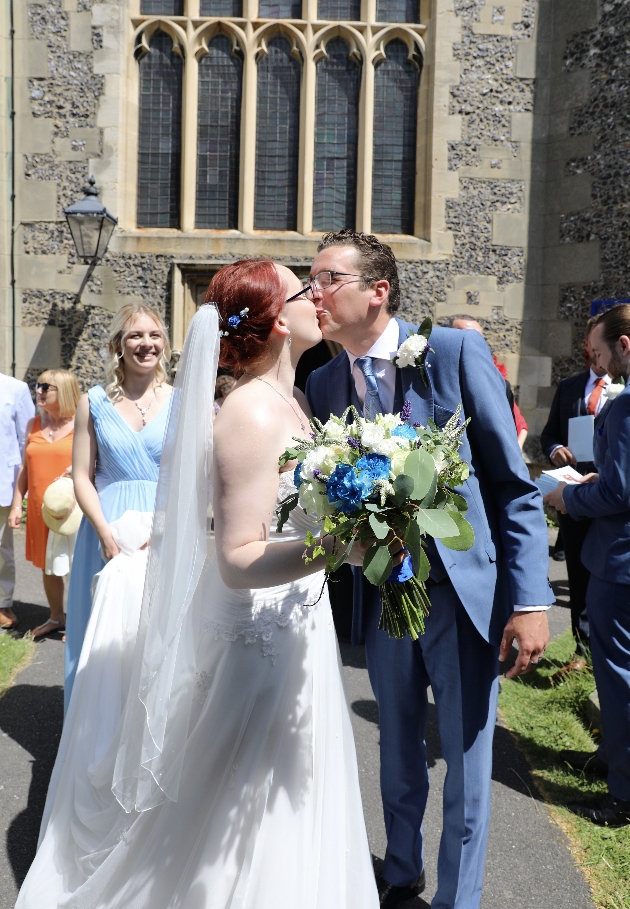 "On the morning of our nuptials, I felt quite calm, but Richard was very nervous," Ruth shares. "He nearly dropped the ring at the altar, and I had to steady his hand! Later he told me he'd never felt so nervous but was so sure he was doing the right thing, which made my heart melt."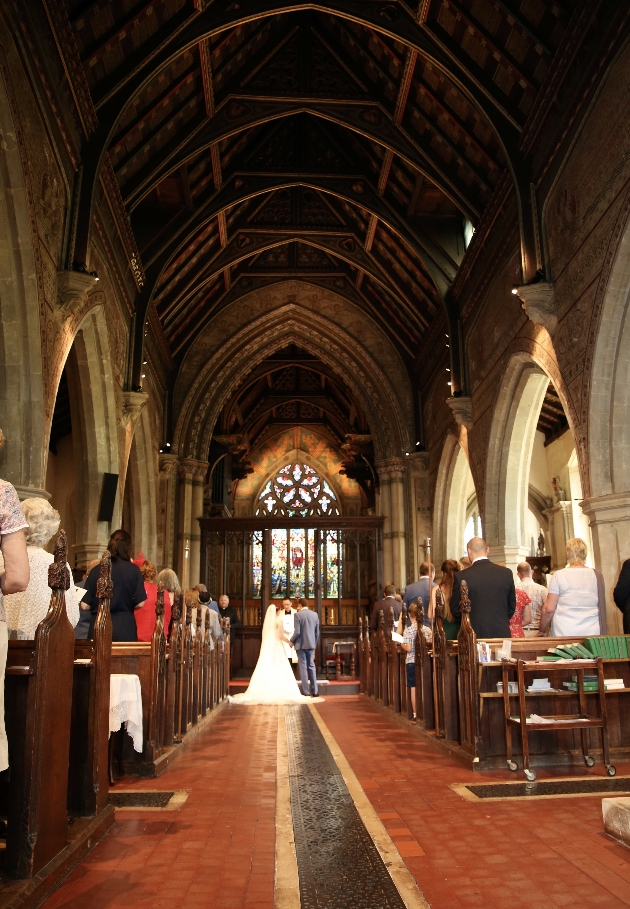 The couple's suppliers made their nuptials perfect. "Our photographer, Life is in the Detail, never stopped taking photos," adds the bride. "She went above and beyond for us. We had to tell her she'd done enough or I think she would have stayed all night and ended up with far too many photos of our guests getting drunk!"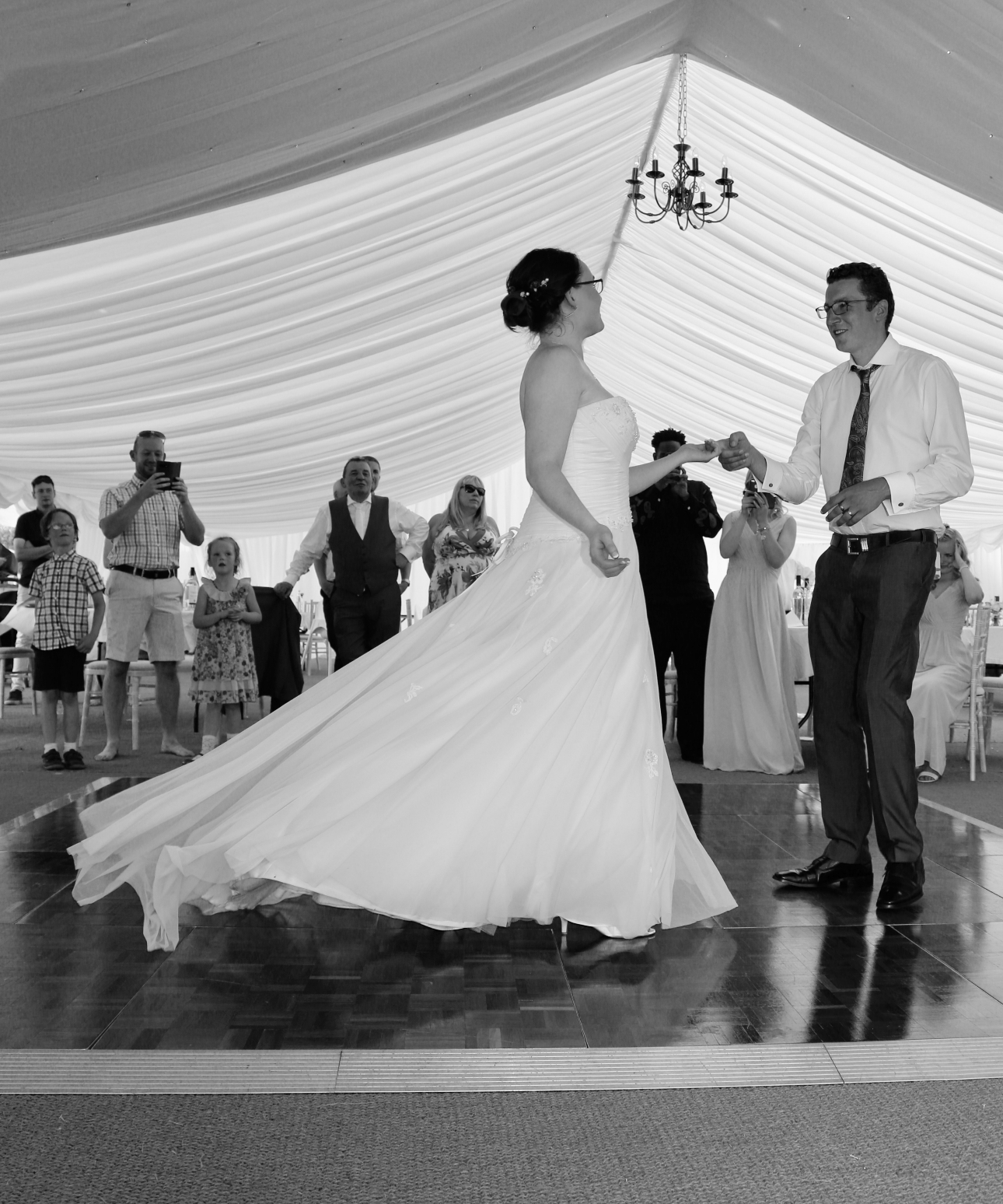 "We went to the New Forest," reveals Ruth. "It was a lovely break in beautiful surroundings. We were able to go on walks and spend an idyllic week together eating far too much food!"
Ruth and Richard's contact book