Paileen and Michael met through a mutual friend. "We got to know each other, and I was really attracted to his ability to make everyone laugh and his caring nature," says Paileen. "I had a feeling that he was interested in a relationship but wouldn't make the first move, so I took the plunge and asked him out to dinner where we officially became a couple."
Michael proposed during his 50th birthday party. "He hired a venue and got caterers in to do the food," shares the bride. "His mum even surprised us by travelling from Barbados without telling anyone she was coming! As if that wasn't a big enough surprise, while Michael was doing his speech, he called me down to the front and started telling everyone that he been trying to get hold of his mum for the last few days to tell her something important. He then put his hand in his pocket, pulled out a ring and got down on one knee and asked me to marry him."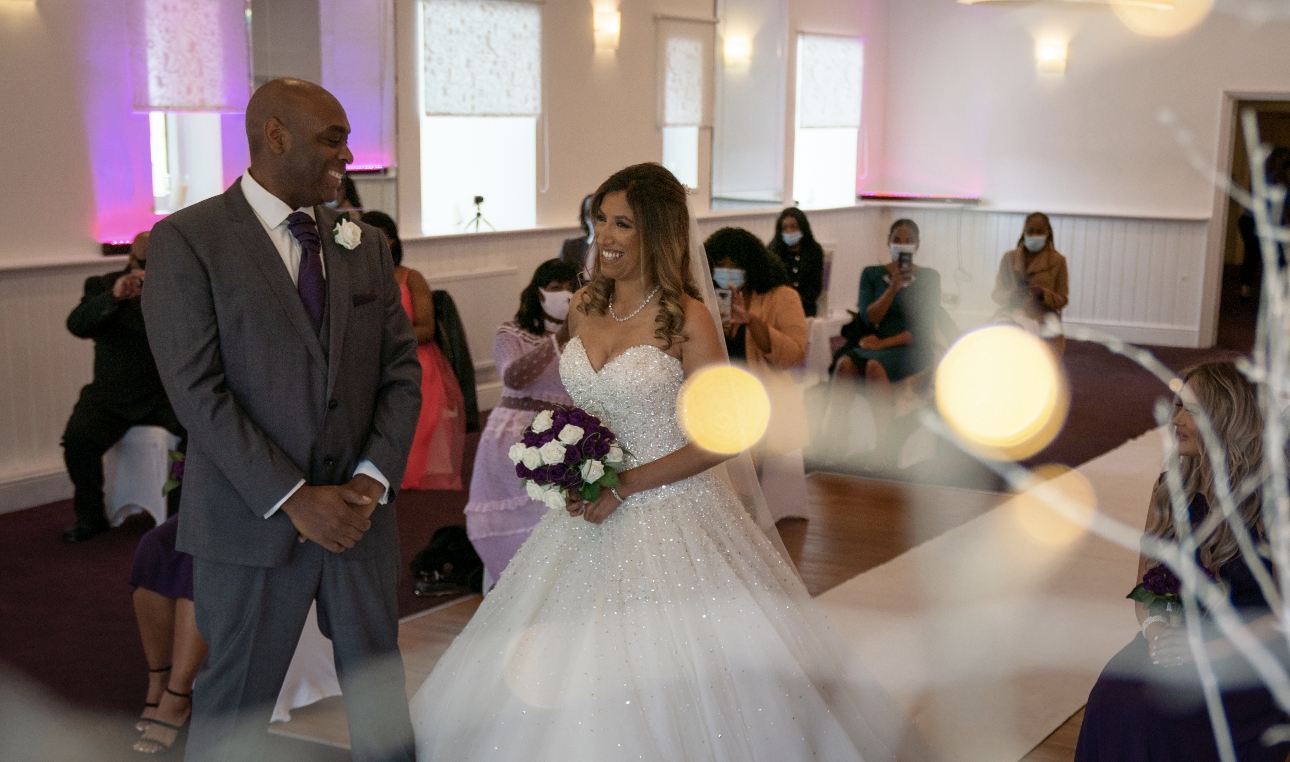 "We really liked The Grange in Wallington," explains Paileen. "The inside and grounds looked great in photos, it was local to us, and there was ample free parking. We were planning to have our reception there, but due to COVID-19, we had to cancel. We've since re-booked the evening party for July 2021, so we can have a big celebration with our friends and family."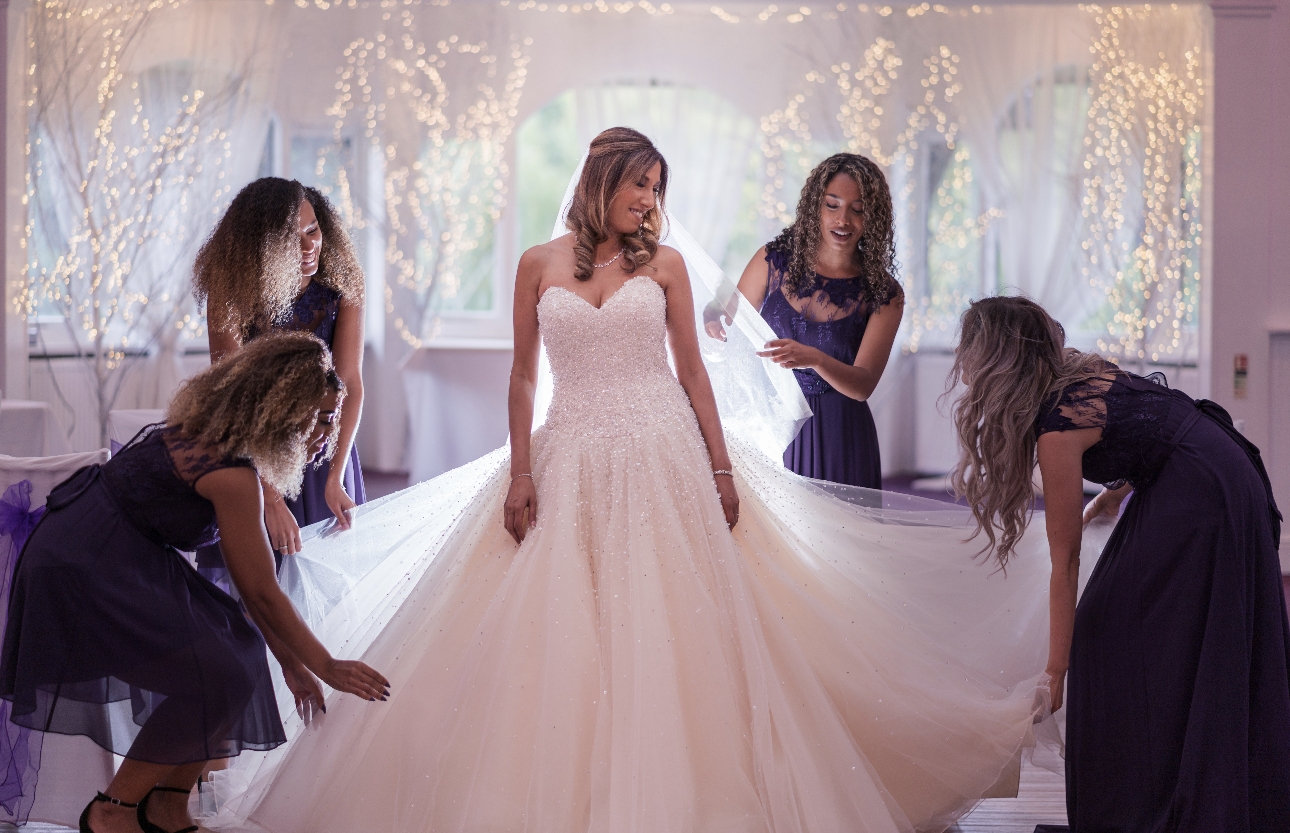 Paileen chose a Morilee gown called Liberty from Aurora Bride. "As soon as I tried it on, I got the feeling it was the one," says the bride. "I wanted to look like a princess, so I accessorised with diamanté earrings, a necklace, a bracelet and detailed shoes."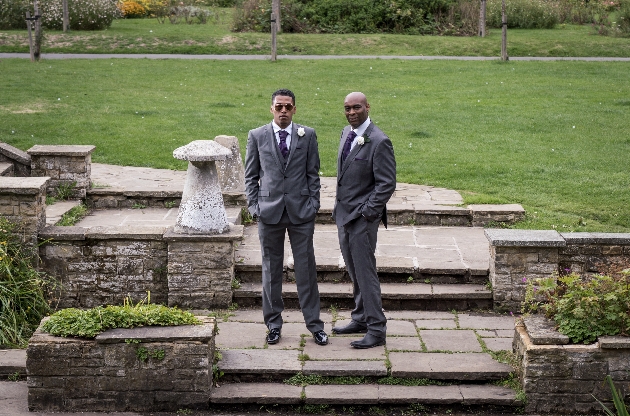 Michael opted for a charcoal grey blazer from Moss Bros with a cravat and purple pocket square.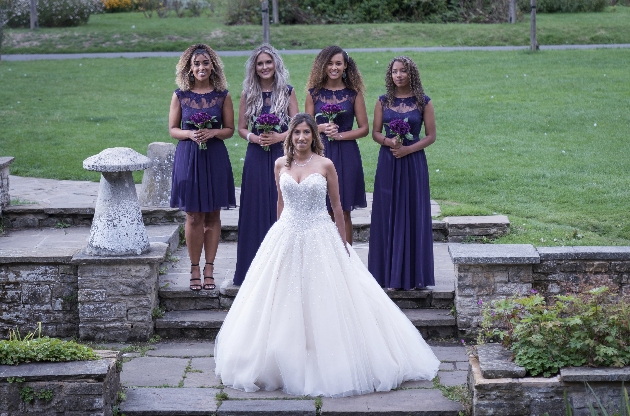 "My bridesmaids wore a Coast dress called Lori May," shares Paileen. "We opted for a grape colour to tie in with our overall theme."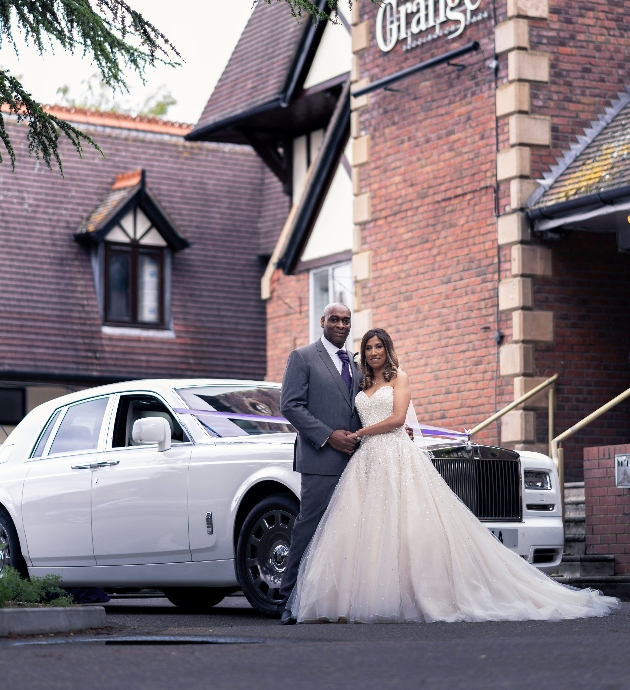 "We had originally booked to get married and have our reception on 1st August, 2020, but due to the pandemic, we had to cancel," recalls Paileen. "It was difficult finding a date where the venue and registrars were both available. After a very stressful month of not being able to book any of the dates we wanted, and finding out we would have to give notice again and possible re-pay the fees, we decided to have the ceremony at the next available date which happened to be 29th August, 2020. As time passed, we started to look at the positives of having a separate ceremony and reception, such as I get to wear my dress twice, I get to be pampered again and re-live the fun.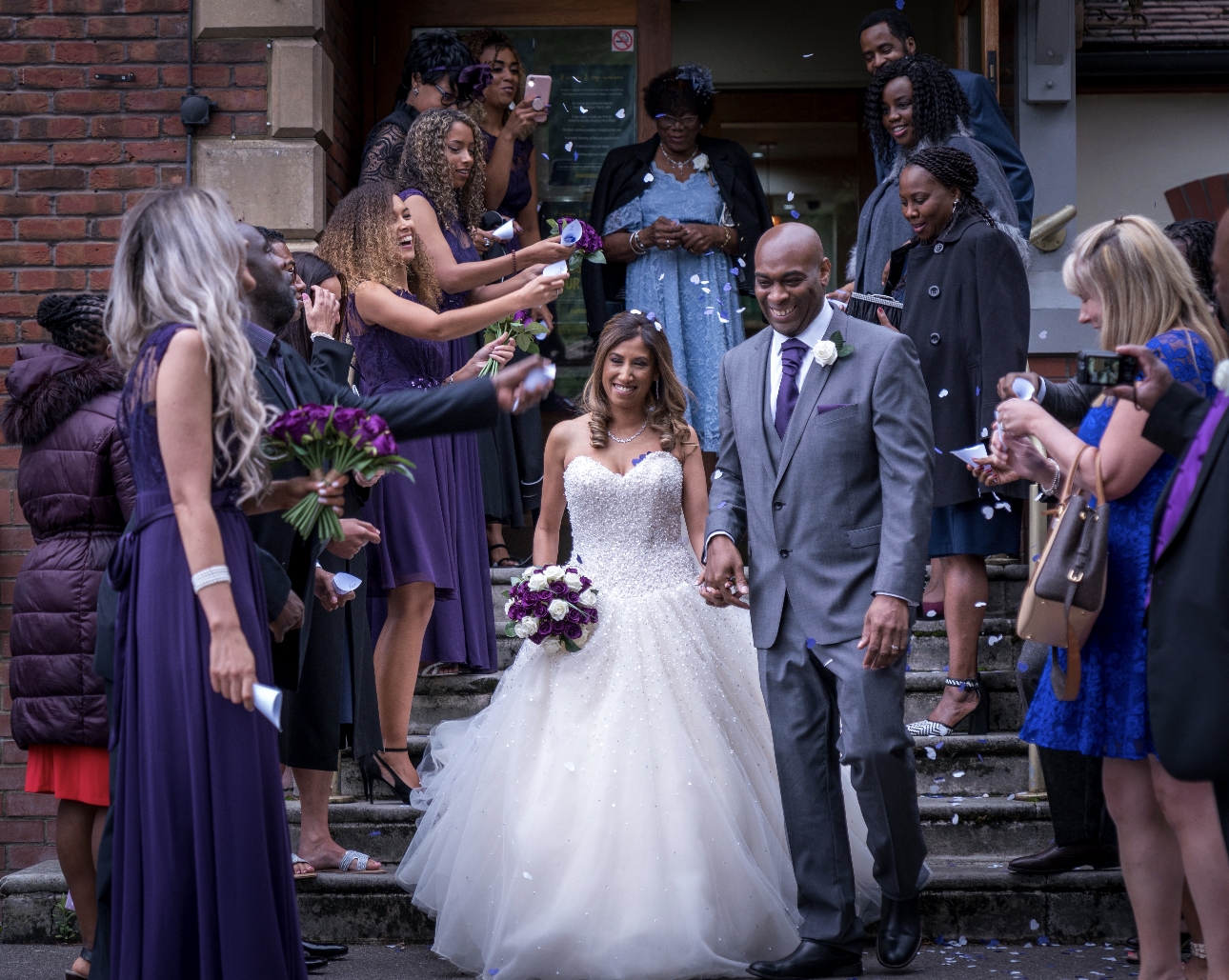 We were upset about having to re-arrange everything as we had already sent out invites and received replies. We had to contact everyone to let them know it was cancelled, and due to the restricted numbers tell some people they wouldn't be able to attend our new date. Luckily our friends and family understood that it was important to keep everyone safe."
Despite being unable to have the wedding they originally planned, the couple had the perfect day. "I would suggest to anyone that if you can get married with a few guests present, to definitely go ahead," explains the bride. "It's not worth stressing over trying to re-arrange everything, and remember if you do need to re-book over a year past the original date, then your notice of marriage won't be valid."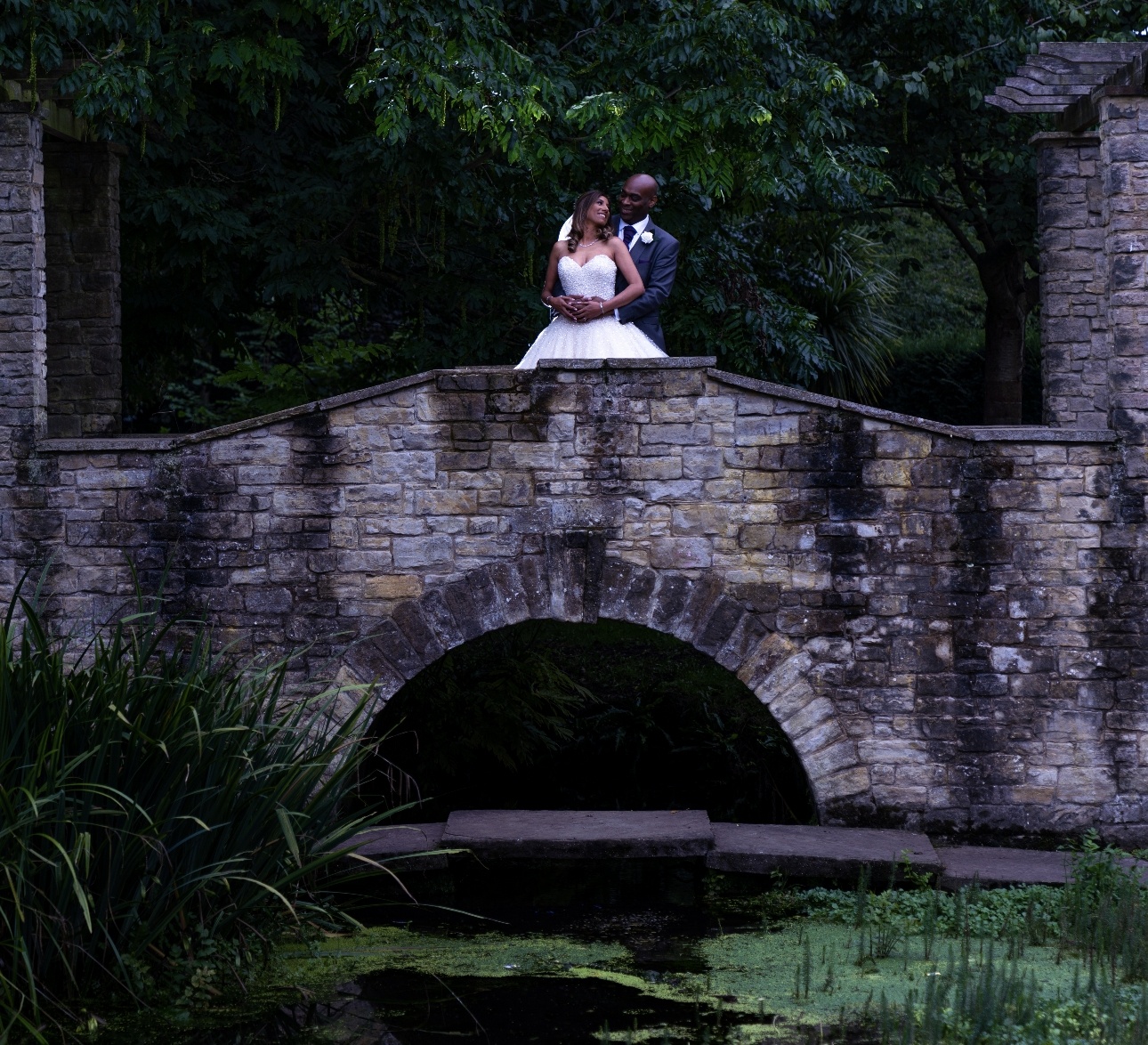 "Even though it wasn't a traditional celebration, we still felt the nerves and excitement on our wedding day," shares Paileen. "It wasn't exactly what we had imagined, but it was still very special. We both looked and felt amazing. We managed to get Michael's mum to the UK despite the pandemic, and we had our closest friends and family there to celebrate with us. We had to have our first dance in the lounge, but it was just as lovely."
Paileen and Michael's contact book