Jasmine and Stephen met through a mutual friend on a night out in Croydon. "It was far from love at first sight," says Jasmine. "In fact, Stephen thought I was a bit stuck up, and to be honest, I don't think I said two words to him that night, so it's no wonder his first impression wasn't a great one! We met again on New Year's Eve the following month, and again, there was no love story. We went out as part of a large group in Bournemouth and barely remembered saying hello or goodbye to each other. Less than a month later, we ended up on another night out together. I had dyed my hair back to brunette, which apparently made me Stephen's type. He spent most of the night trying to figure out how to make his move. We finally exchanged numbers and had our first date a week later, and the rest is history!"
Stephen proposed on Thursday 22nd August, 2019, at the Prince Edward Theatre. "We had been together almost eight years, and he spent months planning the most private, intimate and personal proposal," shares the bride. "We had a private box with the best seats in the house, VIP refreshments complete with champagne on ice, a private bar, canapés and even a butler! He asked me the question during the interval of Aladdin, and two days later, we organised a surprise engagement party where we announced the news to all our friends and family."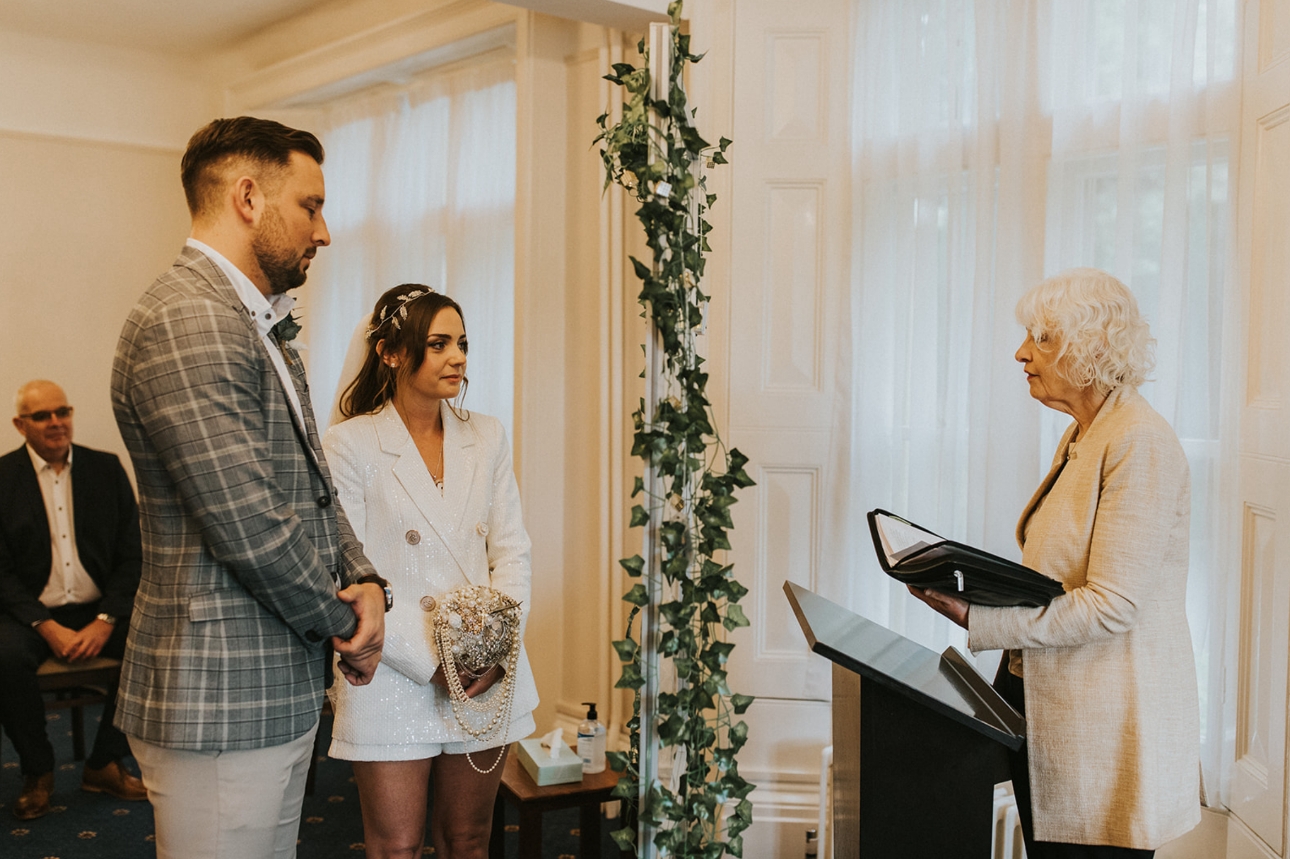 "Our original wedding was planned for Saturday 29th May, 2021," explains Jasmine. "As the day drew closer, we knew we had to either postpone or cut our guest list by 75 per cent and accept the restrictions. In the end, we decided to move the whole day to 2022. It was a difficult decision but what softened the blow was deciding to get legally married this year! We arranged the entire day, including booking the venues in just three months. Stephen made enquiries to local pubs to try and find the perfect setting and discovered The Weyside, a beautiful pub just a five-minute drive from Guildford Register Office with views of the river. Our bigger day will now be on our first anniversary, and we know it will be worth the wait. We will always look back on our small wedding as a little rainbow in a very big storm."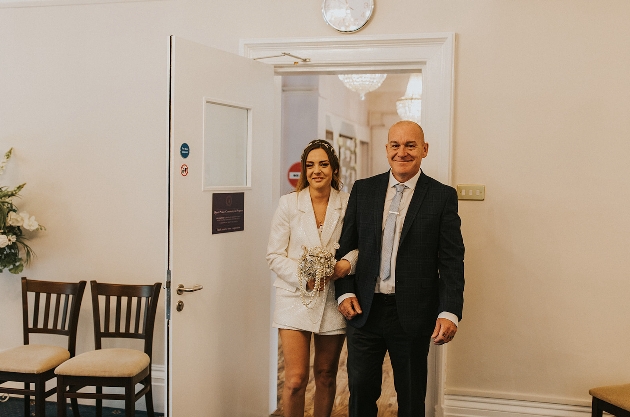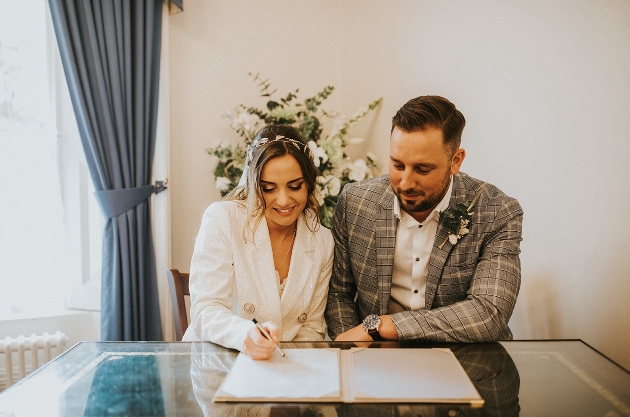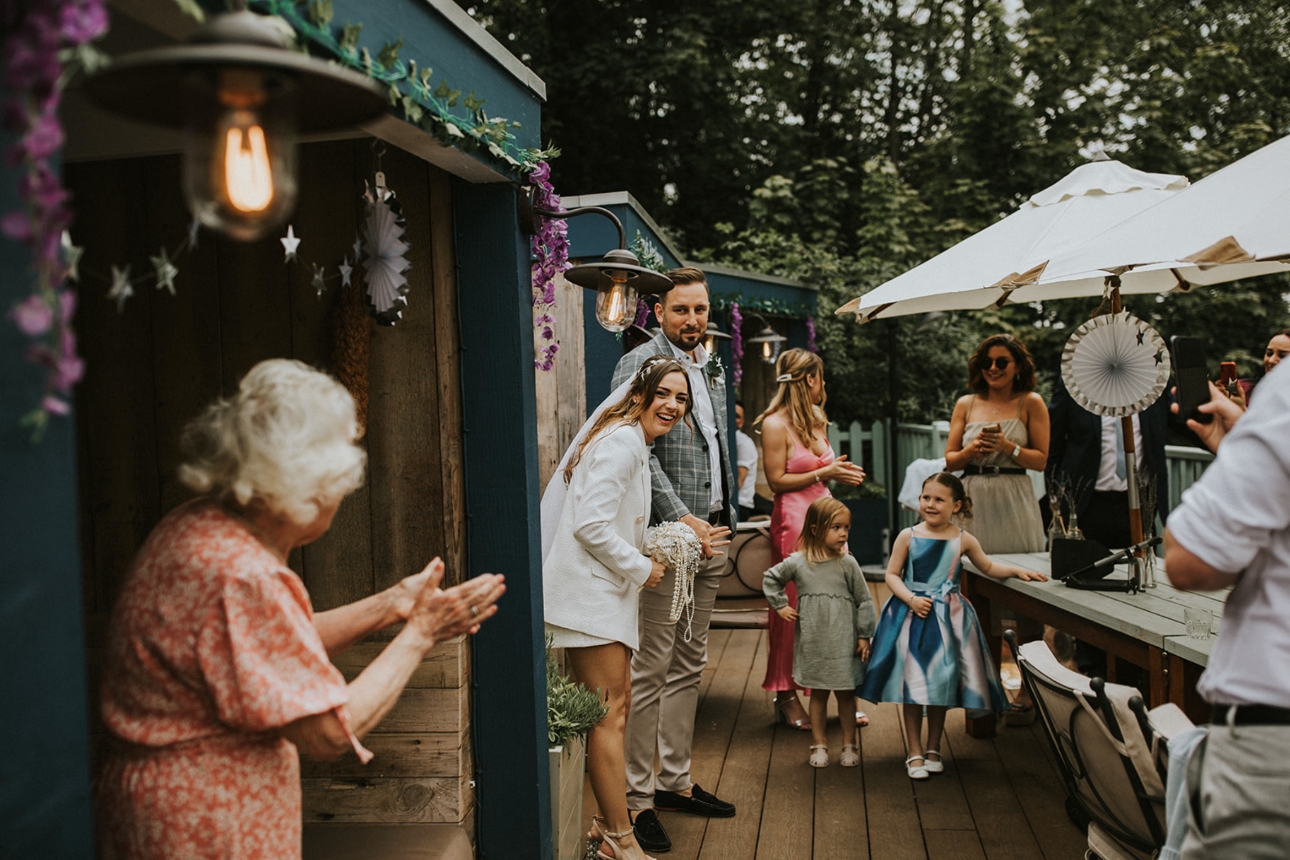 The happy couple decided on a celestial-themed day. "We had silver star garlands hanging from the boathouse and twinkling fairylights running along the banquet tables," adds Jasmine. "Our favours were all DIY. We opted for personalised healing crystals specifically chosen for each guest. Our theme was also reflected in our amazing cake, which was designed and baked by Rocky's Cakes ve in the shape of a crystal geode."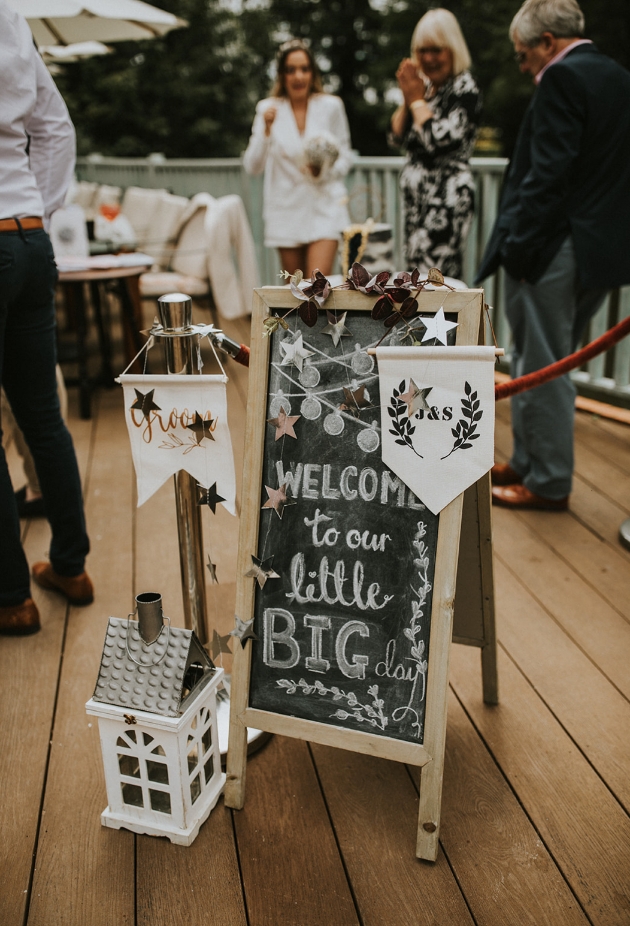 To complete the look, they chose faux eucalyptus, white pillar candles and lights for the centrepieces.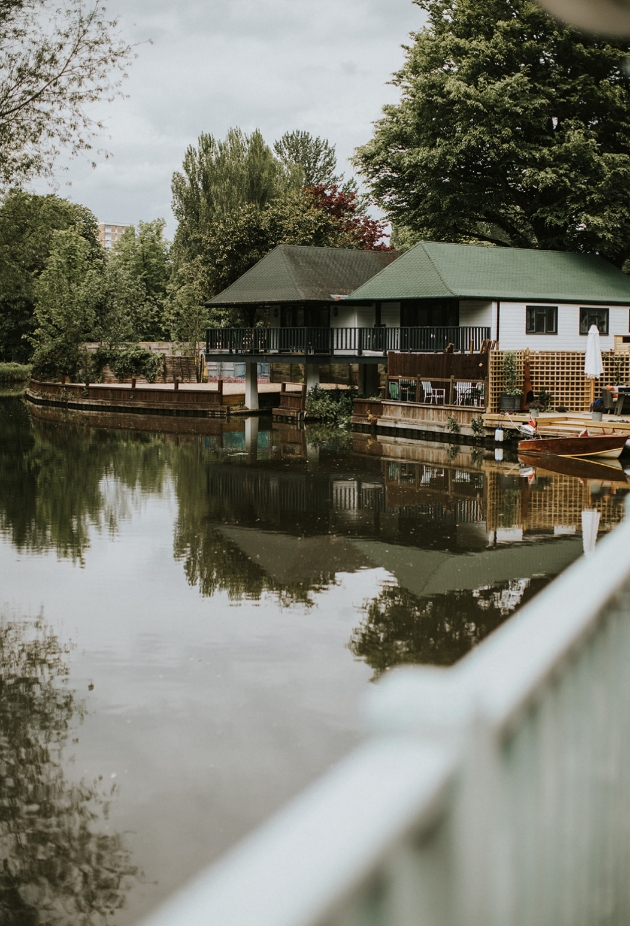 "Our catering was provided by The Weyside," recalls the bride. "It mostly consisted of gourmet burgers from the burger shack and fish and chips!"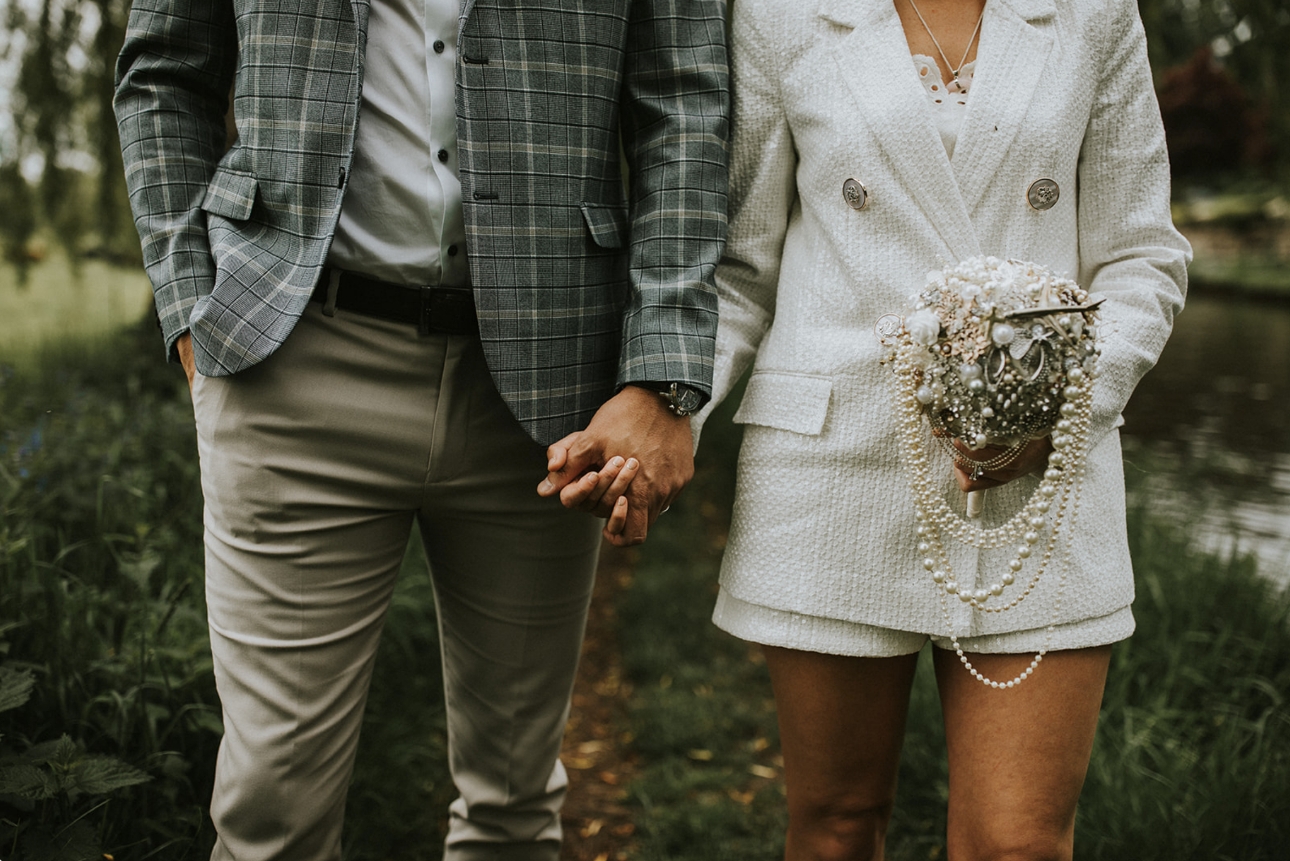 "My outfit was from River Island," says Jasmine. "It was a white sequin two-piece shorts and blazer. I wanted to save my wedding dress for our big day next year, but I still felt like a bride. My veil was my something old as it was worn by my mum on her wedding day. I did have some accessories originally intended for the bigger day, which were my gorgeous shoes and my silver leaf hairpiece from Helena Fortley Bridal Boutique Ltd."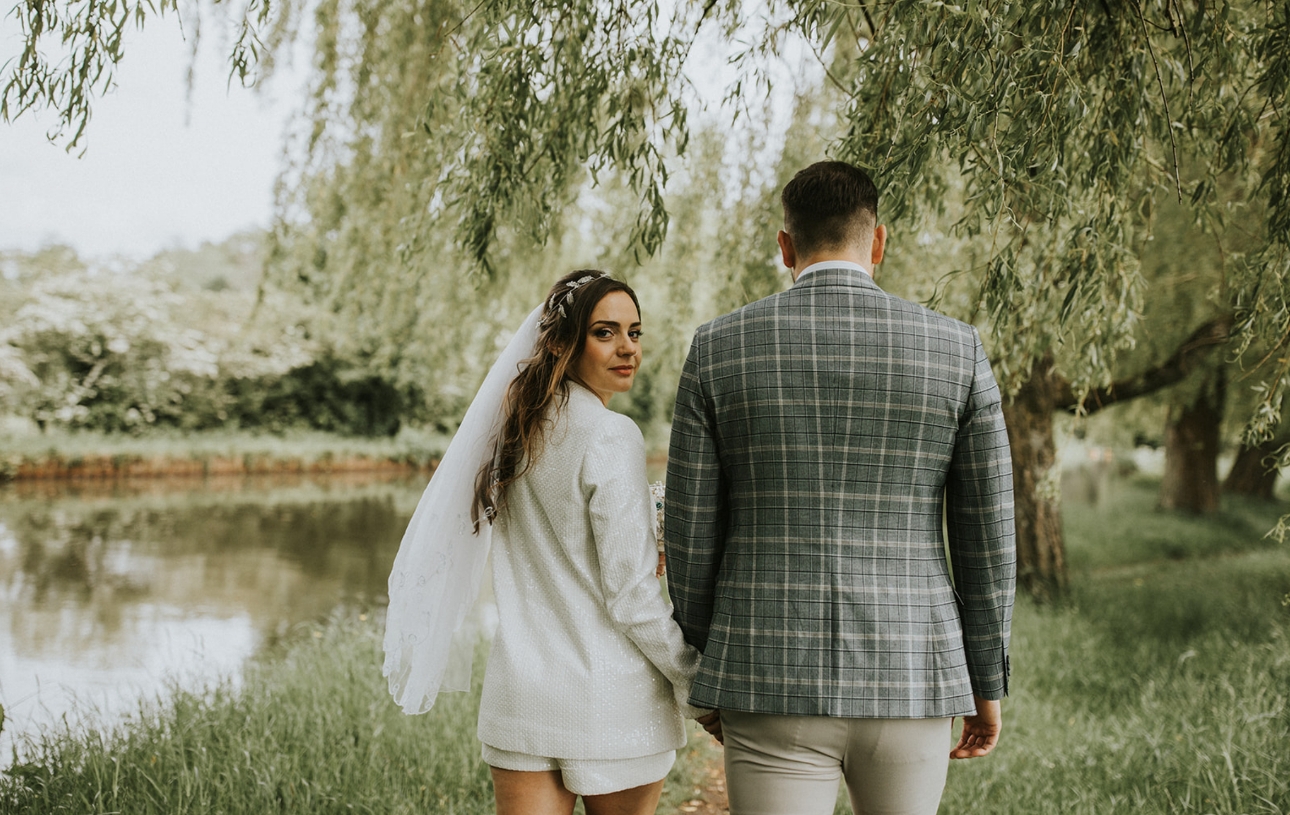 Stephen wore stone-coloured trousers, a patterned blazer and a dried flower buttonhole from Etsy.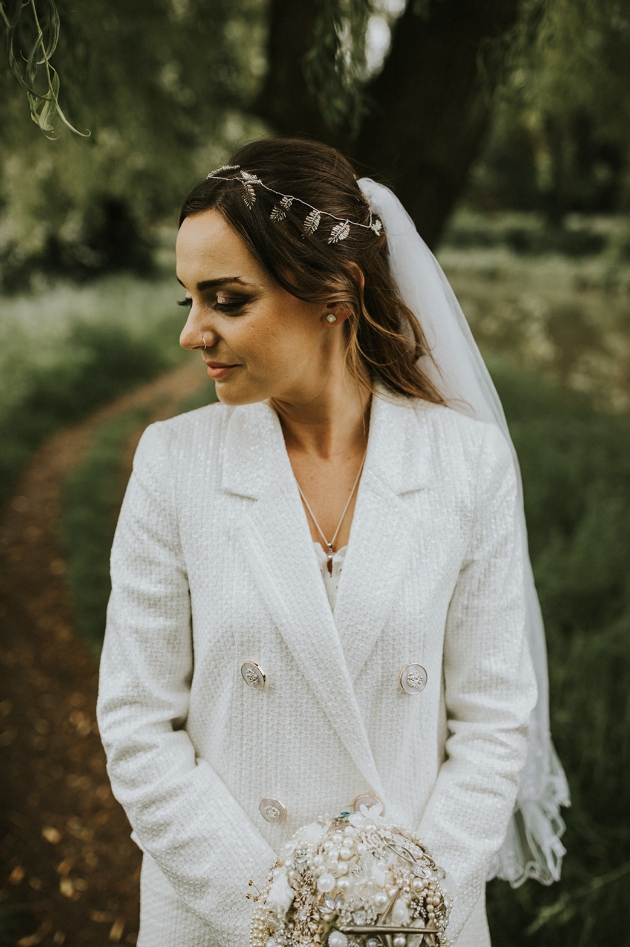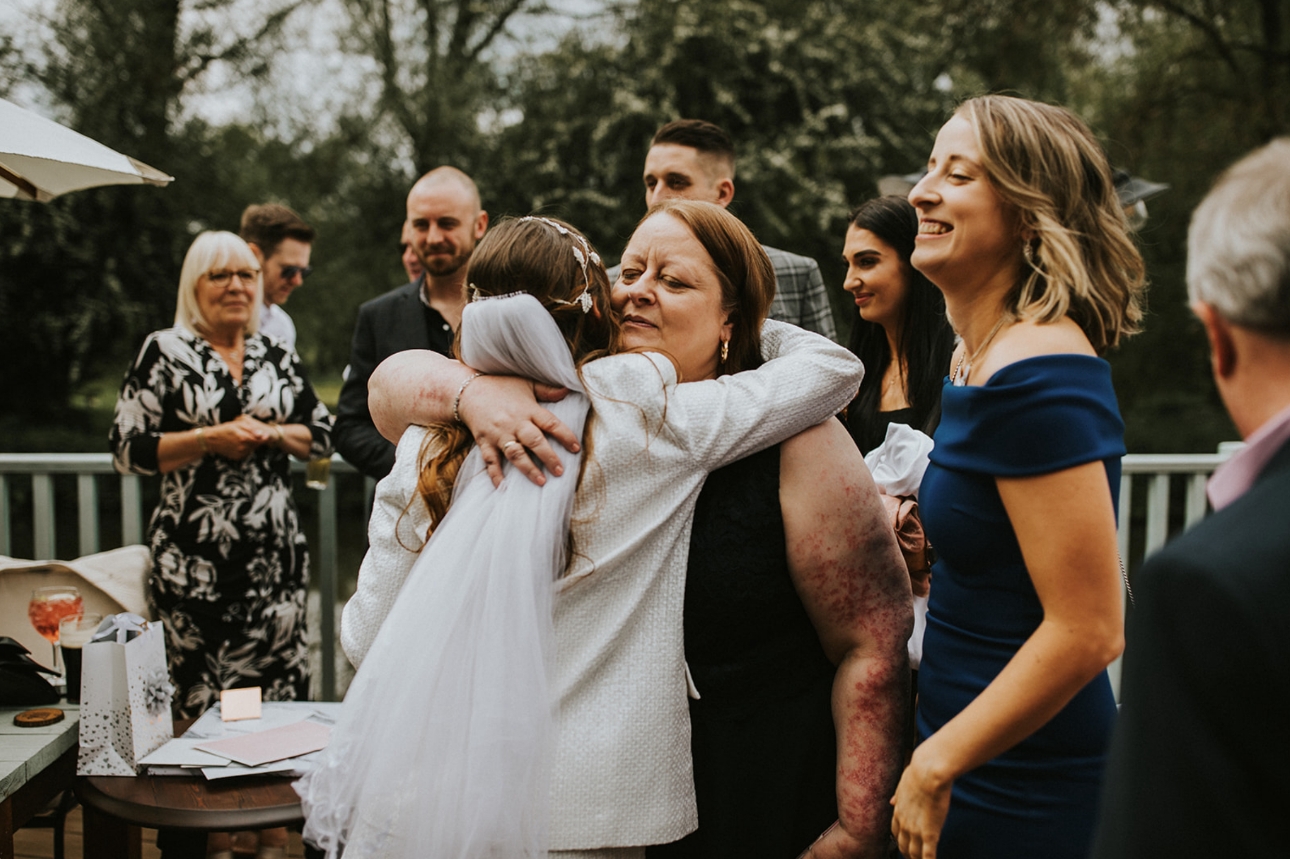 "Due to restrictions, we weren't allowed live music or any entertainment," shares the bride. "We did bring along a mini-Bluetooth speaker for some background noise which went down a treat."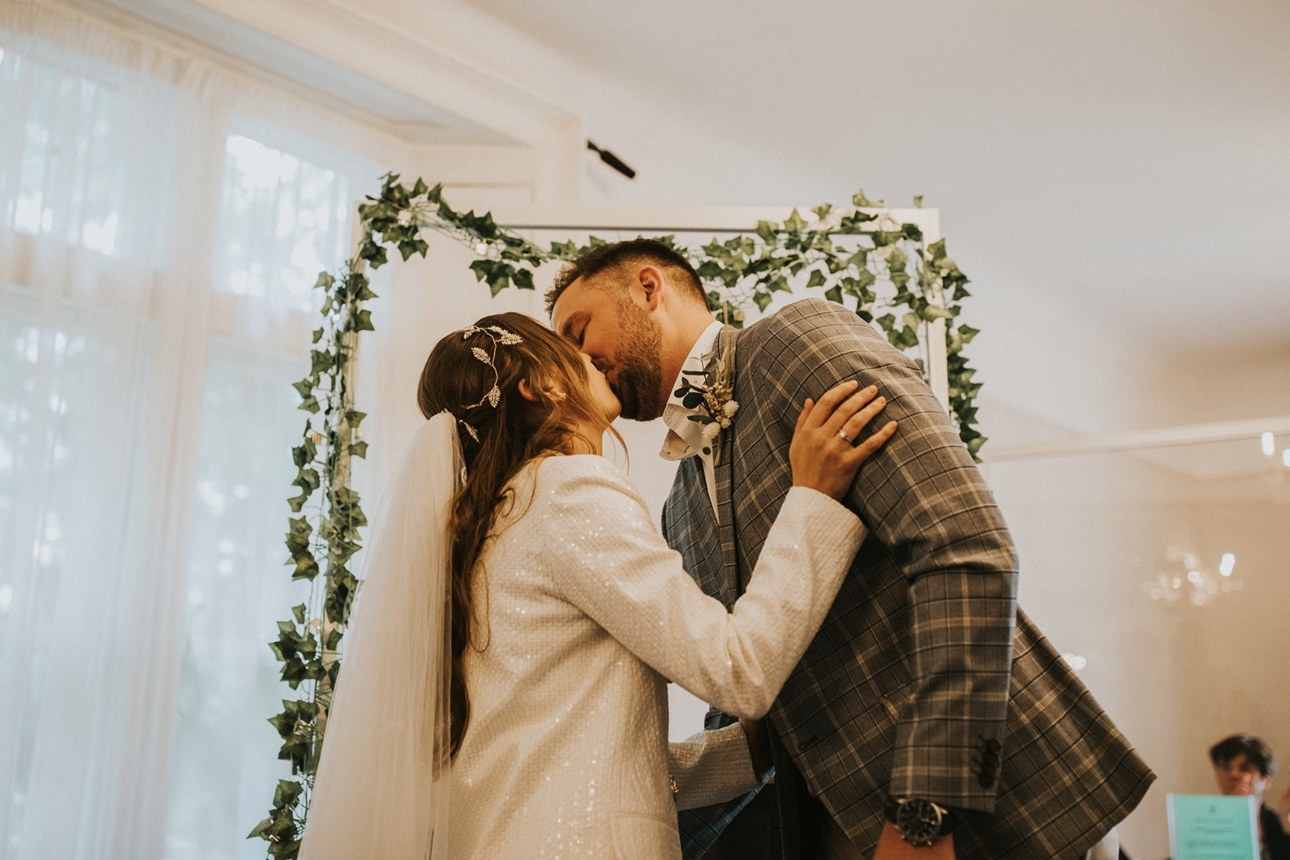 "We felt extremely lucky and grateful to be having a wedding during these times," explains Jasmine. "We're so glad we decided to still get married and to only postpone our wedding but not our marriage. Our ceremony consisted of just six guests plus our photographer, so it felt amazing when we got to the reception venue where the rest of our friends and family were waiting to greet us. We felt so much love and a magical atmosphere. We also loved being whisked away by Peter Reynolds Photography to a quiet spot after our ceremony. It gave us the opportunity to reflect on the fact that we had finally said our vows!"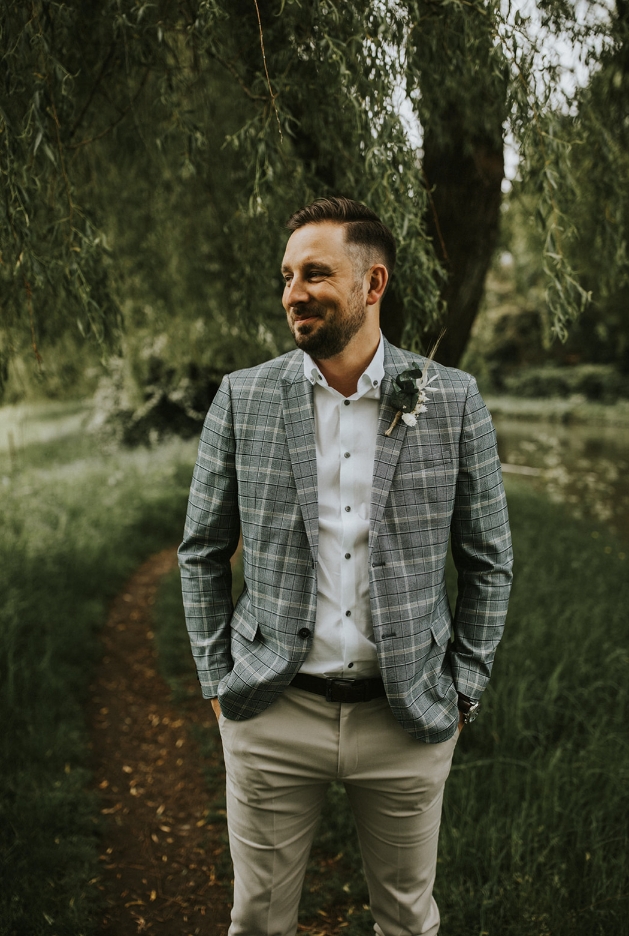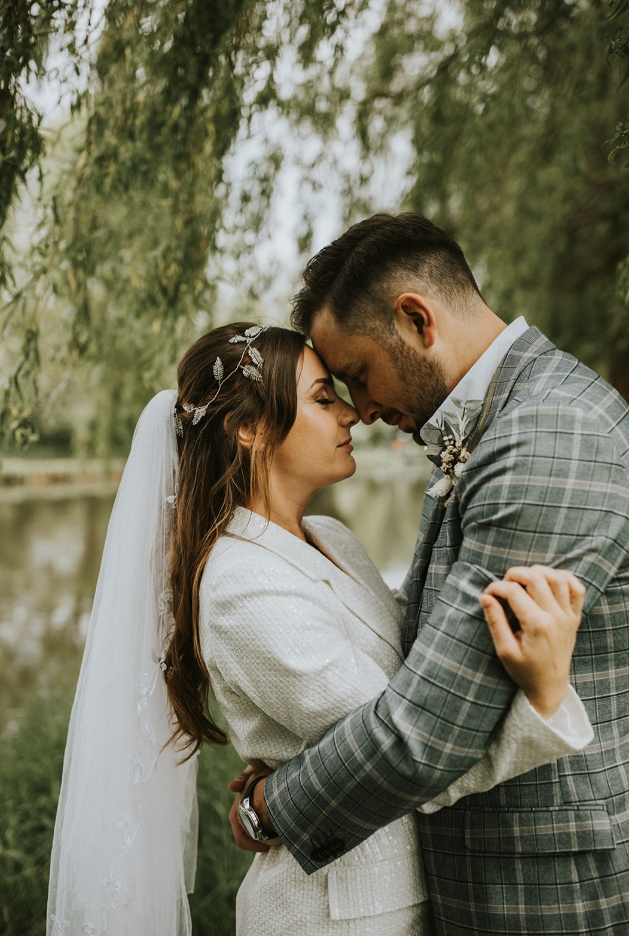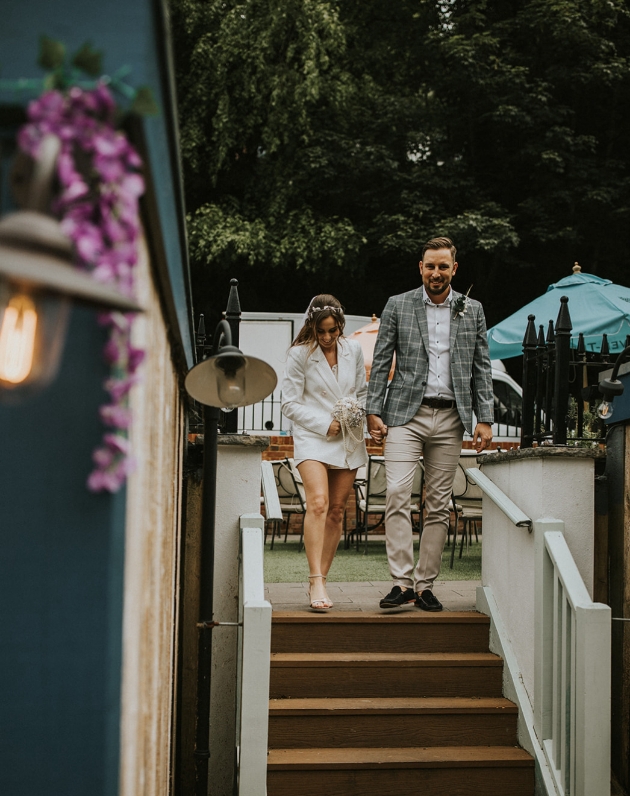 Untraditionally Jasmine decided to make a speech. "We wanted to save all the traditional speeches for our big day in 2022," adds Jasmine. "The speech reflected on the past year and the importance of living in the moment. There wasn't a dry eye in the house, and it's safe to say that the bar has been set very high for the groom, best man and father-of-the-bride's speeches next year! We also had an unplanned, impromptu first dance after being pressured by our guests, but my little brother hi-jacked it by seductively dancing in front of us, which had everyone in stitches."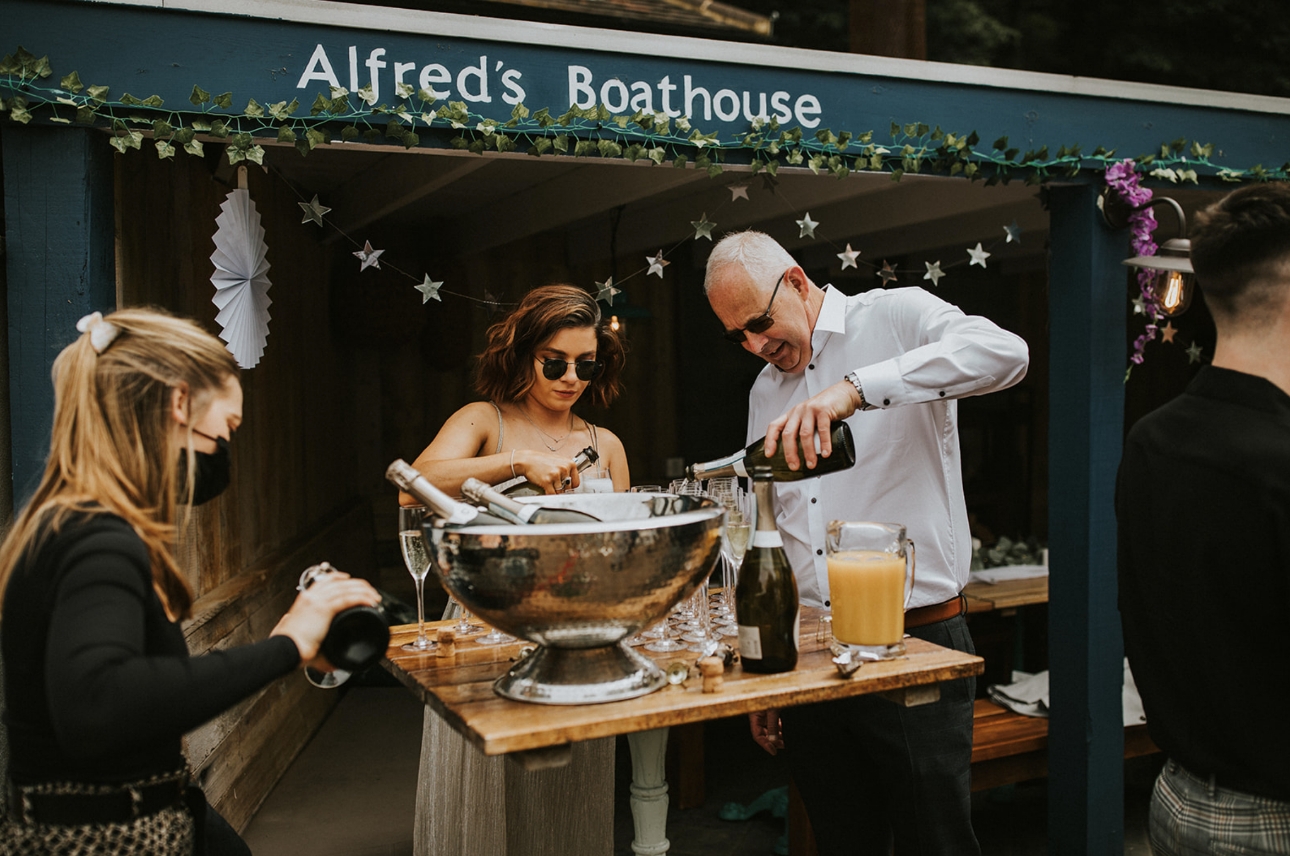 "The build-up to our day was what made it extra special," recalls the bride. "Despite having our hen and stag dos cancelled, completely rearranging all of our plans and not being allowed to do most of the normal things you should be able to do on your wedding day, we could not have felt more supported or loved by the people around us."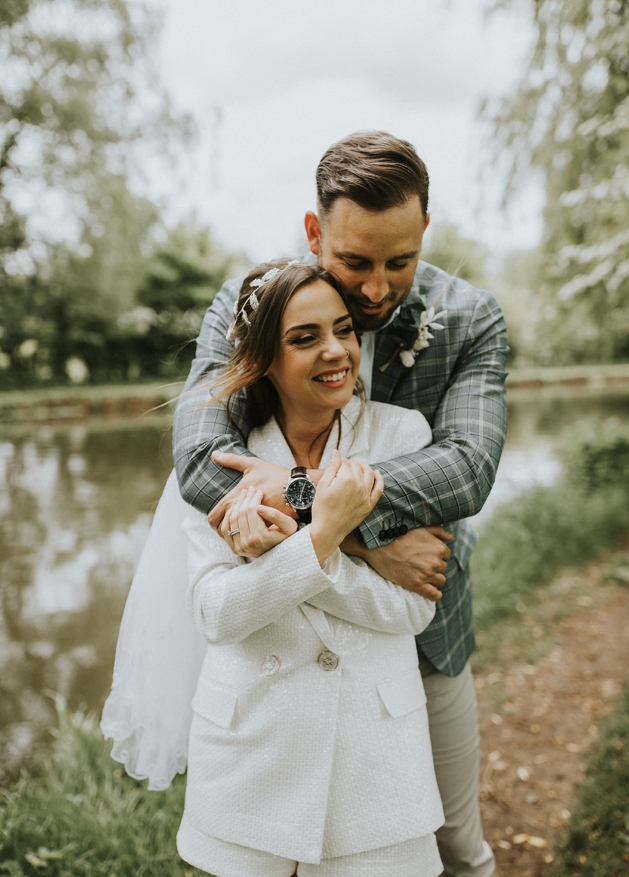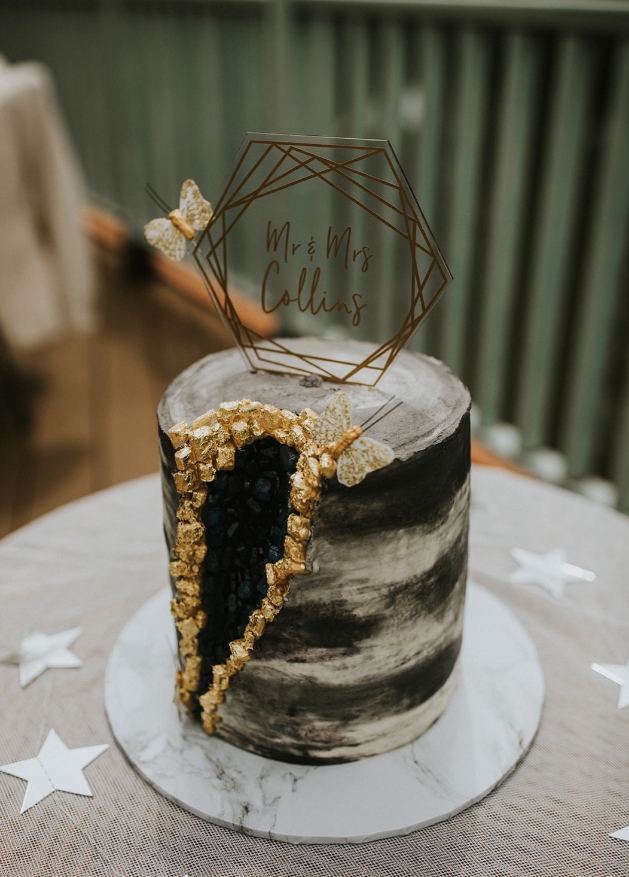 "The day after the wedding, we flew to Edinburgh for five days," says the bride. "We spent time relaxing in a spa, eating out, hiking up mountains, and took a road trip to Loch Ness to find Nessie!"
Jasmine and Stephen's contact book