Marisa and Chris met while working on a cruise ship. "Even though we're both British, we wound up meeting in Texas," says Marisa. "We quickly became best friends, his sarcastic sense of humour matched mine, and he made me laugh. Our friendship was completely platonic for four years before we fell in love in the summer of 2019. It happened very naturally and was a dream come true because we got on so well and knew everything about each other. Our story was very much like a movie where the partner of my dreams turned out to be my best friend all along!"
The couple didn't have a traditional proposal. "We decided to get married, because life is so precious, and after the pandemic, I think more and more people realised this and so we thought why waste time?" shares the bride. "Like a typical man, Chris didn't mind when or where we got married. Painshill start hosting weddings in June, so we were the first one of the year! Weather in the UK is always unpredictable, so we prayed for sunshine, and we were lucky that our day was very hot!"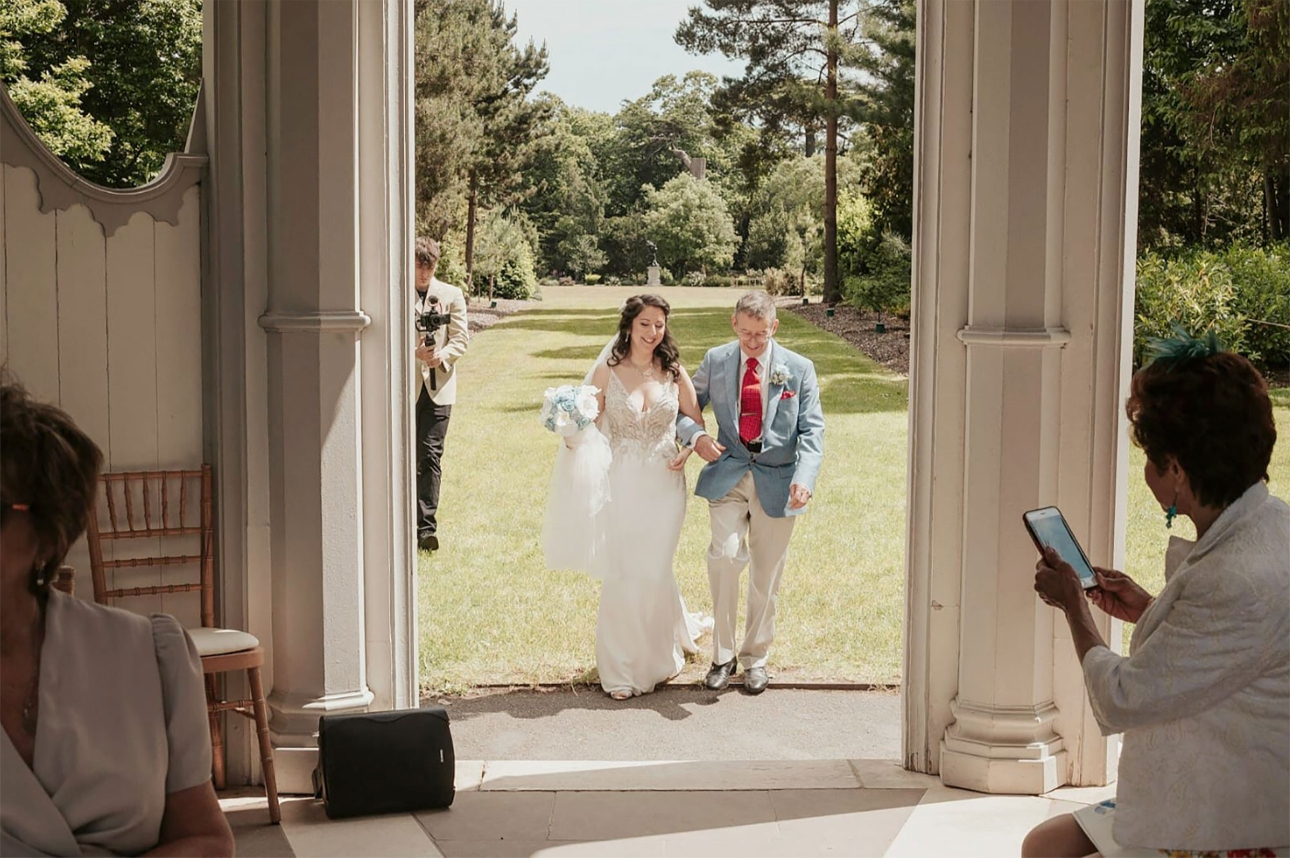 "I have always loved Painshill, it's a stunning landscaped garden that's perfect for a picnic," explains Marisa. "It has a really special magic to it. Not only is it one of the most beautiful places in Surrey, but perhaps one of the most iconic in the whole of the UK."


Marisa and Chris chose organic heart-shaped coconut soaps as favours. "We wanted to give our guests something useful and fragrant while also helping a local business," reveals the bride. "The two children were given a wedding activity book each, with crayons so they could doodle while we ate. We also put a pack of mints on every napkin, with our names and date on, as another little keepsake. Finally, I painted a few nautical designs on mini-canvases that people could take, along with some painted shells and sealife figurines."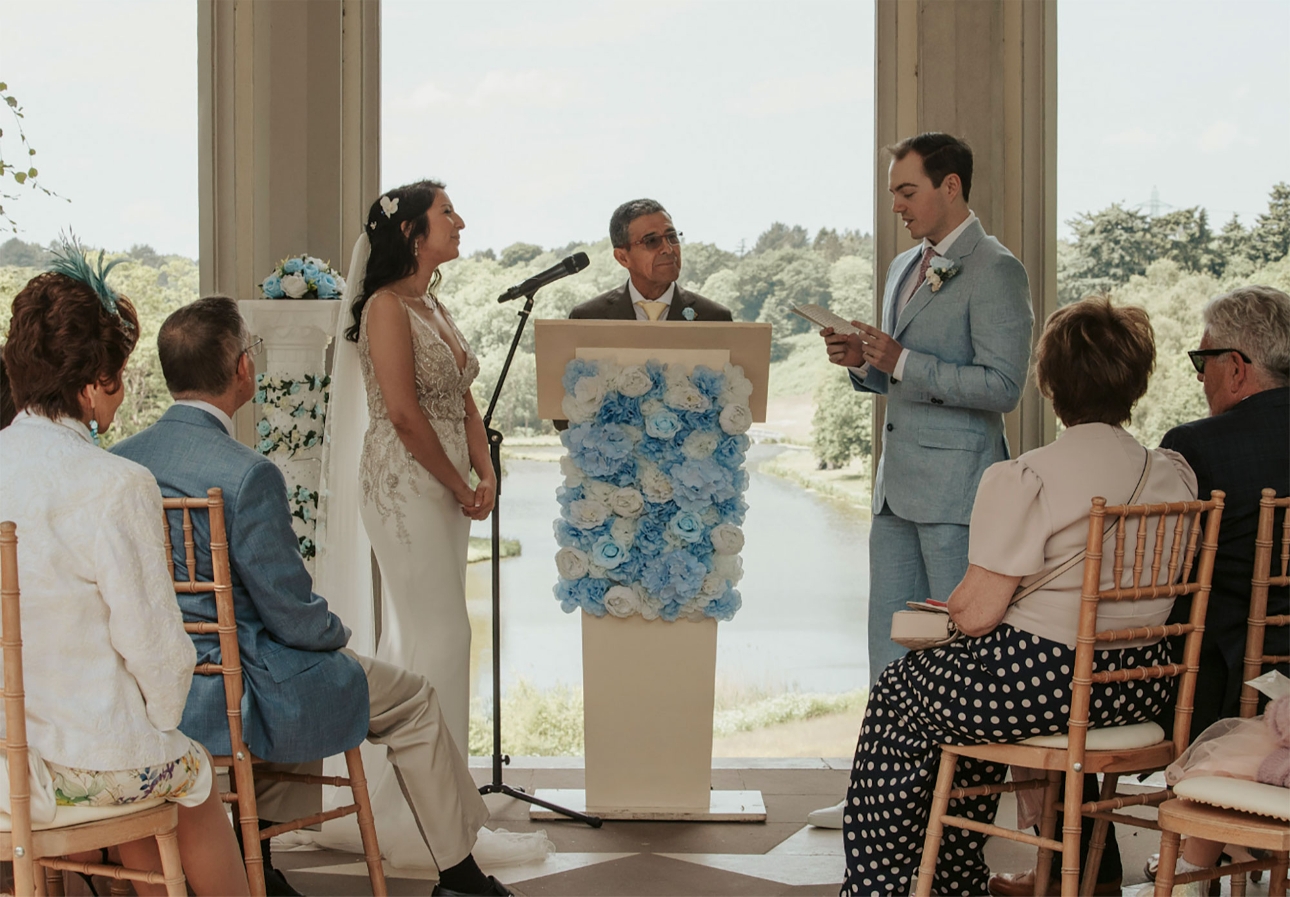 "I made the seating chart online and sent a copy to the venue so they knew where we would all be seated," recalls Marisa. "I made nautical anchor place cards to tie in with our theme and placed lots of artificial flowers in silver cases on the reception tables."
The happy couple's wedding cake was provided by Quintessential Cookies & Cakes. "Our cake was a bit different, to say the least," remembers the bride. "It was ocean themed with a blue and white tie-dye effect, starfish, shells, pearls, mermaid tails, and two happy dolphins at the front bobbing up through the waves. For the cake toppers, we had Simba and Nala from The Lion King. I found them online and stuck a veil and top hat on them to make them wedding-worthy. It was so much fun getting creative. We had a lot of comments about how crazy and colourful the cake was. It looked more like a birthday cake at a kid's party, but we loved it!"


"The night before the wedding, my mum and I decorated the reception room," says Marisa. "We put white chair covers on, and my mum expertly tied the best-looking aqua-coloured bows you've ever seen around each chair. Flower vines were placed on a mantlepiece, and I added little photo stands with pictures of Chris and I from around the world. I had found vintage Barbie and Ken dolls that kind of looked like us and dressed them in similar outfits to what we wore on the day – these were displayed on the cake table with a little alpaca and Peruvian print to represent my Peruvian heritage. Instead of a guest book, we had a poster that we got everyone to sign in blue and gold ink, which we framed afterwards. We wanted something we could look at all the time instead of a book that might get dusty on a shelf."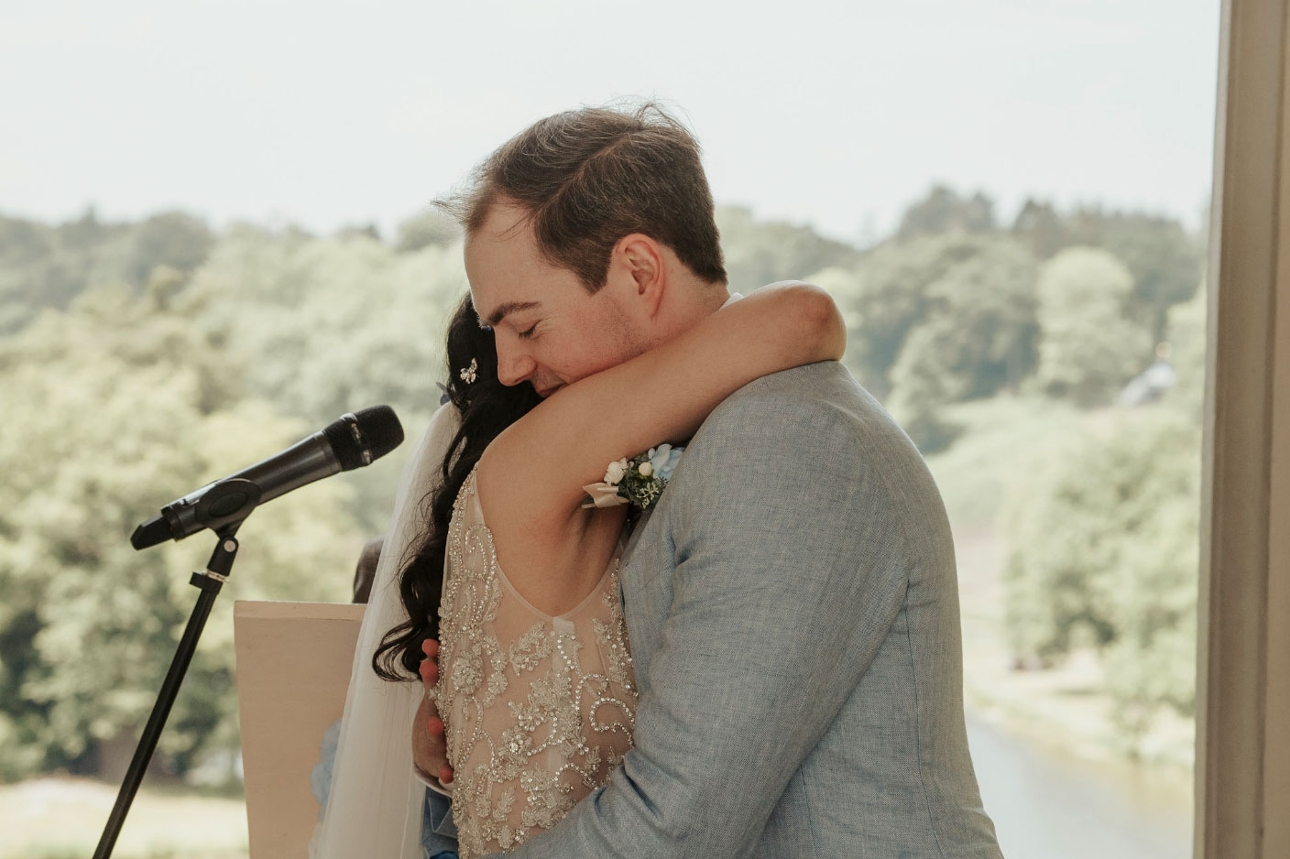 They booked Aaro Cars to transport them on the day. "They're a local taxi firm," shares the bride. "The driver was so kind and patient, especially since I called three times to make sure they'd be on time as I was so nervous."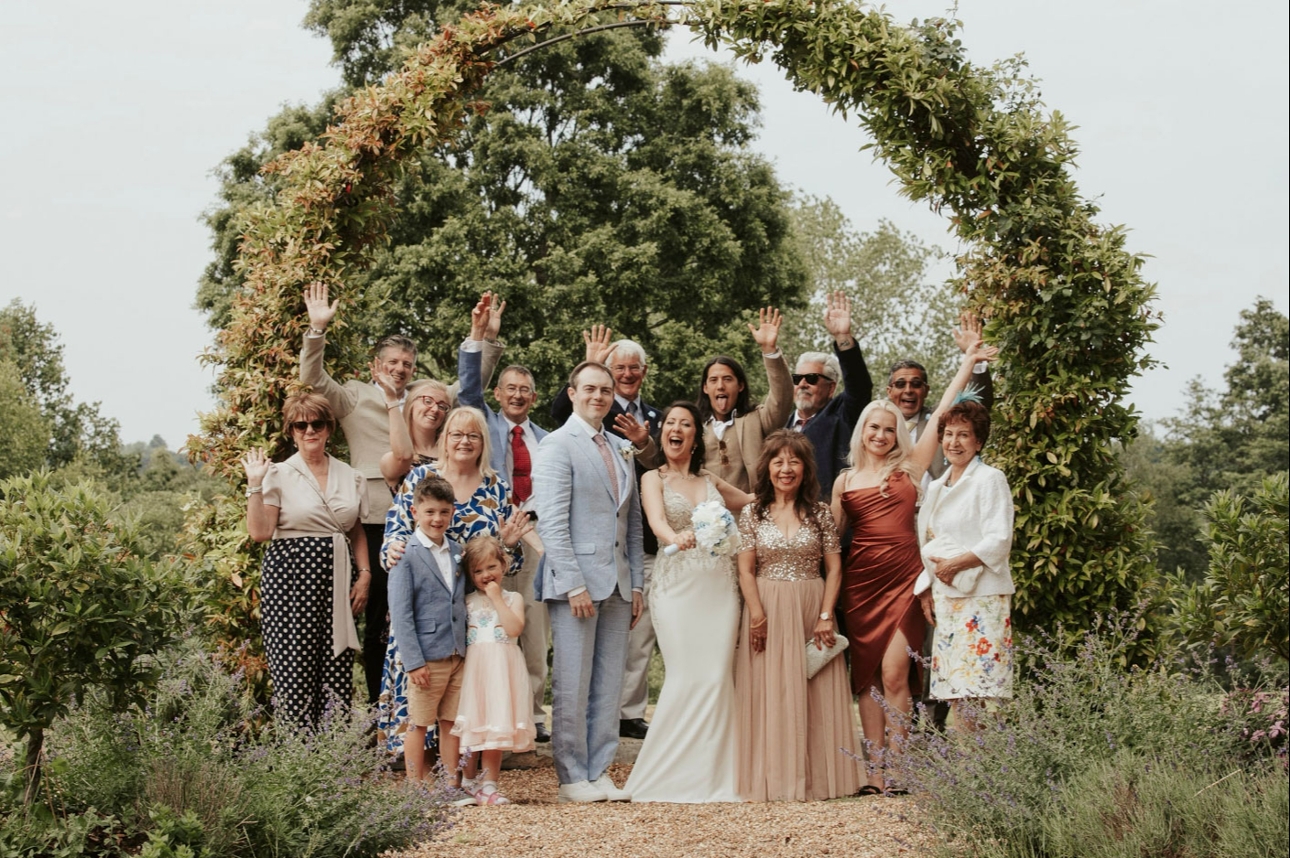 "My wedding dress was an Enzoani gown called Melinda," explains Marisa. "It was figure-hugging,and made me feel like a goddess. My wedding was in the summer, so I wanted a light, accessible dress to move around in, not a heavy ballgown with a hundred layers! The illusion bodice fit like a second skin, with gorgeous floral beading and embellishments draping down past the waist. The low illusion back was accented with delicate crystal buttons. It was the right amount of sexy sophistication plus the intricate beading made it really pop! I accessorised with a chapel-length veil, my hair down with loose curls and butterfly and white orchid clips."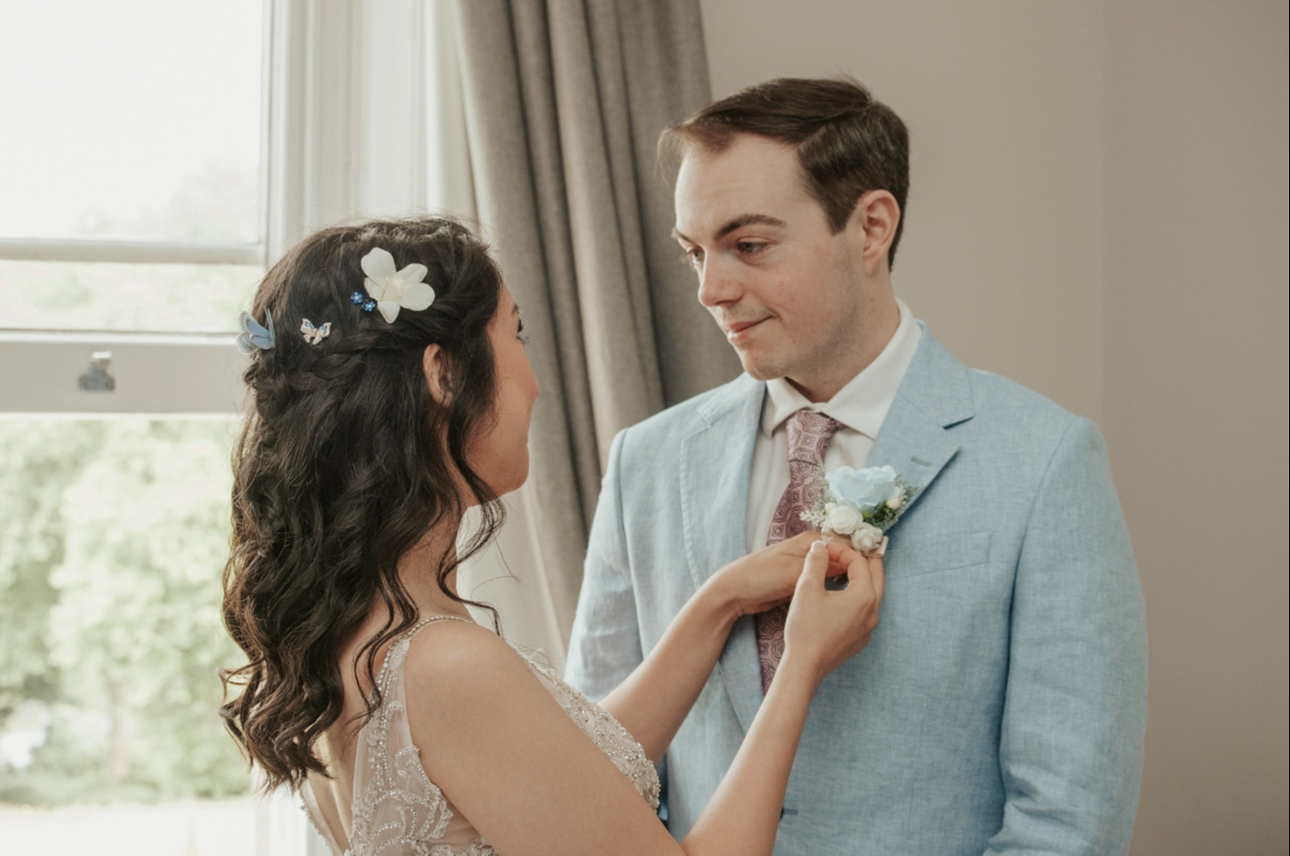 Chris chose a powder blue linen suit from Hawes & Curtis. "He matched it with some cool brogue trainers," reveals the bride. "He was going for a laid-back entrepreneur look."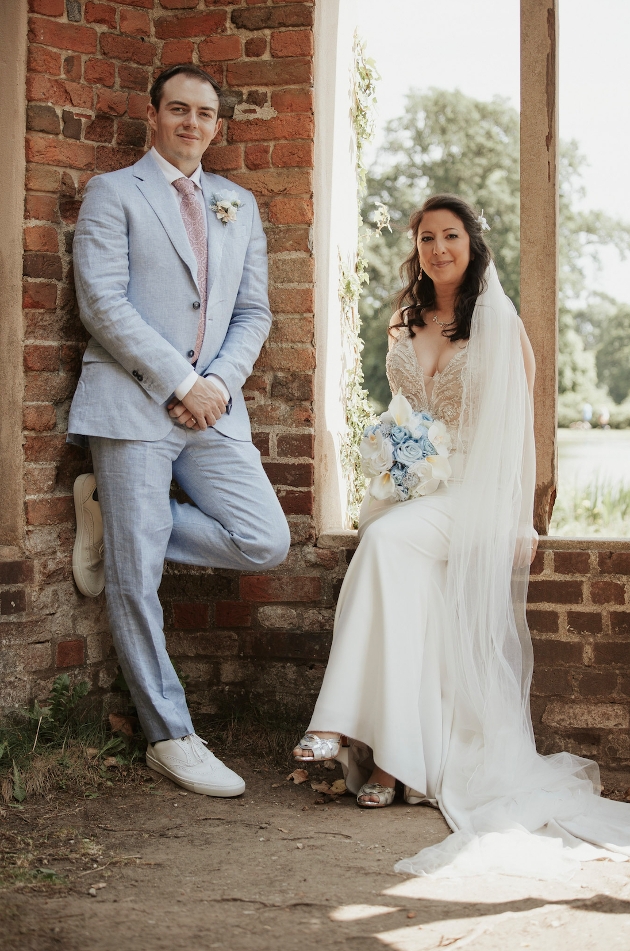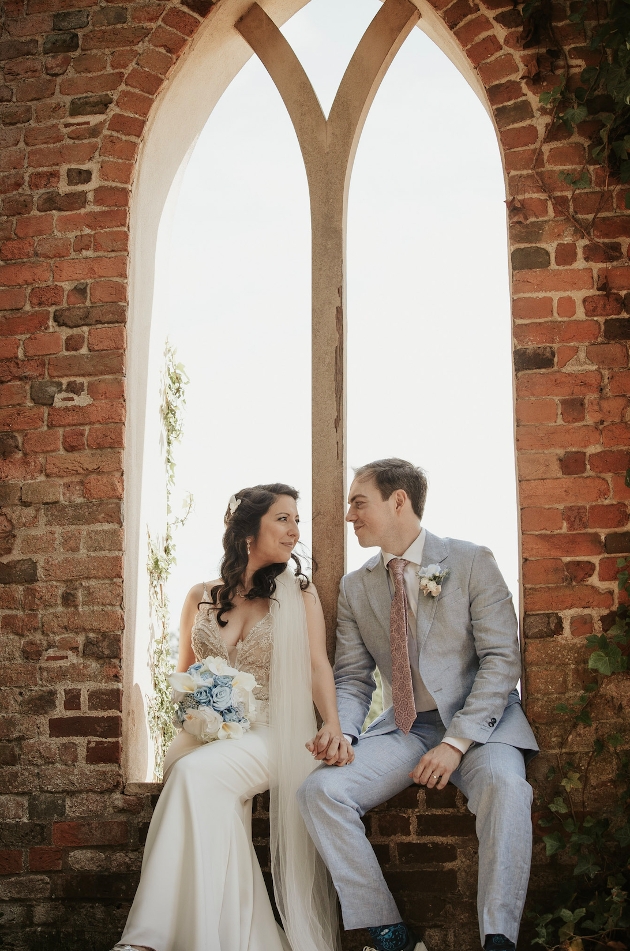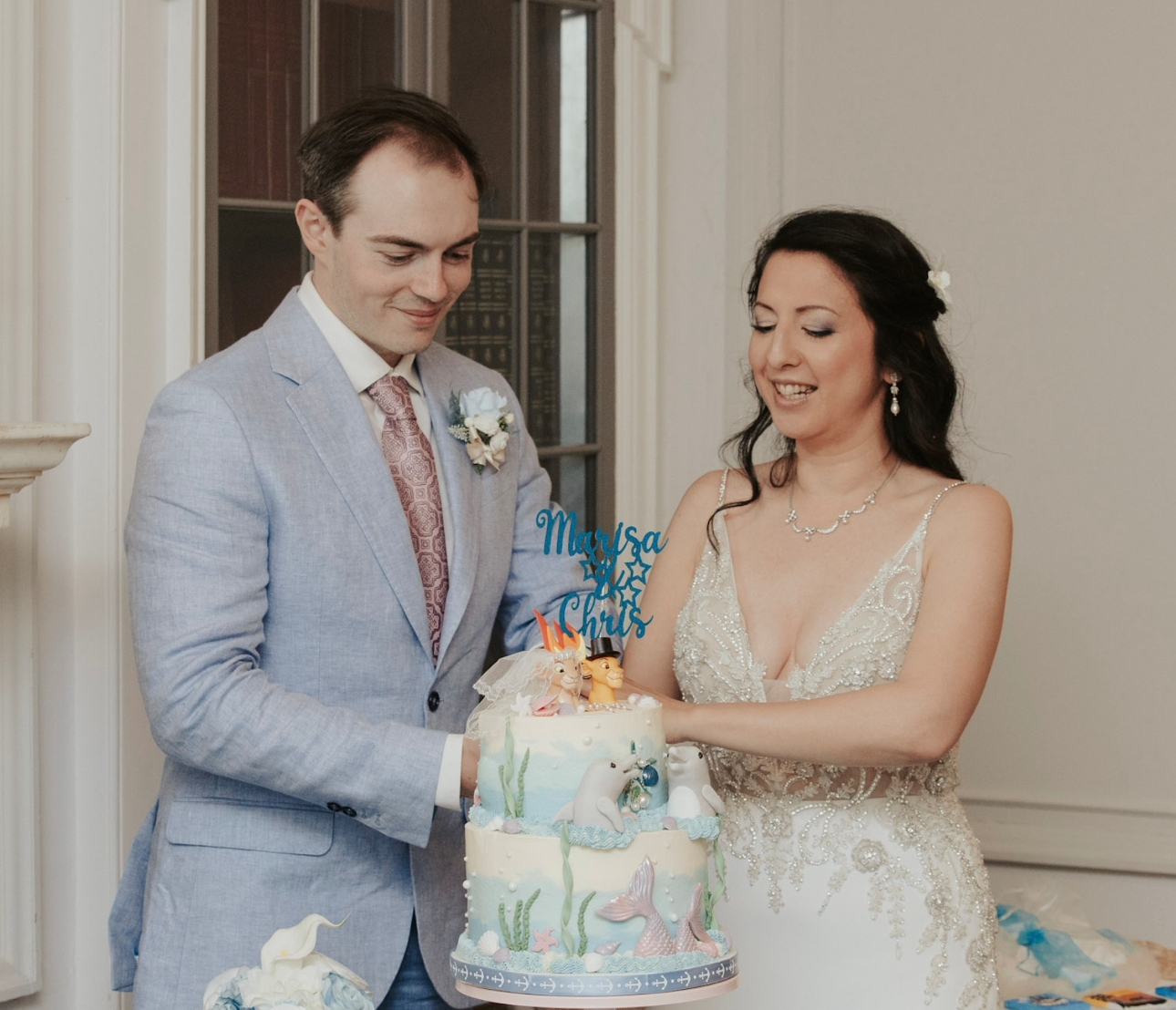 "We had violinist, Zara Lim, play our processional, recessional and first dance song," recalls Marisa. "She messaged me in the weeks leading up the wedding, sending me audios and videos of her playing to make sure I was happy with her renditions of two songs from The Greatest Showman and From This Moment by Shania Twain. It was so special hearing the string notes echo across the stunning landscape with the sun beaming down. After that our guests had an hour to enjoy the 158-acre park, so they entertained themselves while we went off with our photographer for some stunning shots."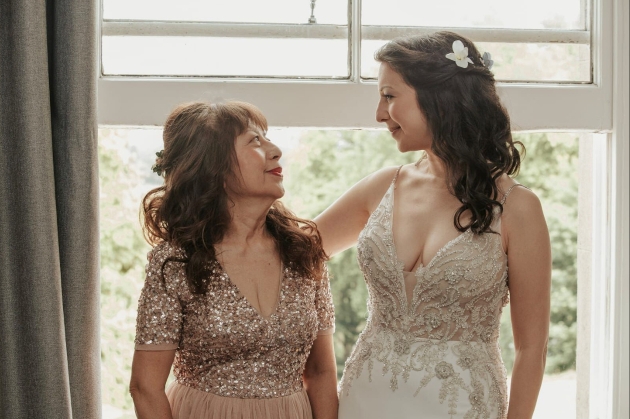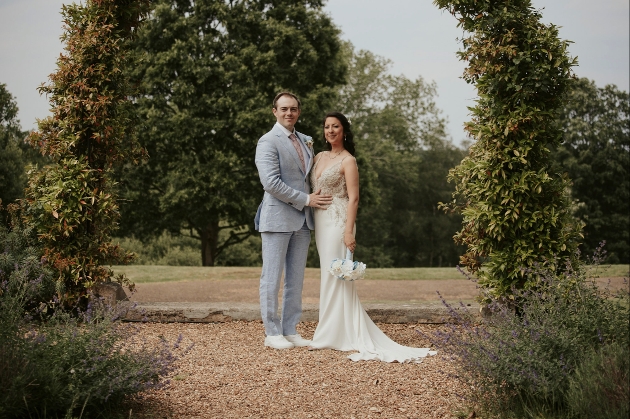 "We weren't nervous at all," remembers the bride. "There was no pressure for things to be perfect since there was only 16 people, so it was a chilled wedding! We have been best friends for so long, that we acted the same on our wedding day as we do every other day! Reading our own vows to each other during the ceremony was our favourite part of the day as it was so meaningful and romantic. We felt really euphoric, gazing into each other's eyes. Although I was mildly distracted by my mother-in-law in my eyeline crying the whole way through!"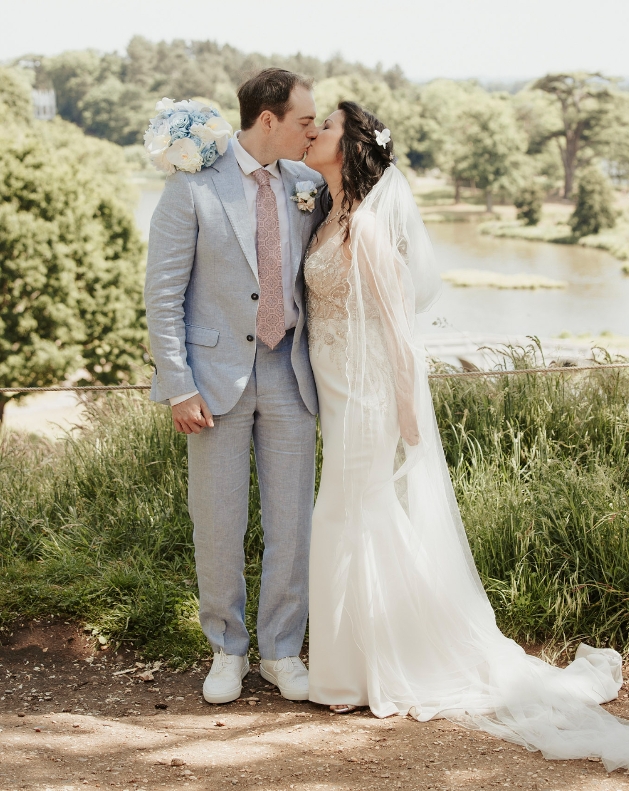 Although things went wrong on the day, it was still perfect. "I decided once we got to the venue to go the toilet before the ceremony, and I couldn't hitch the dress up," says Marisa. "Poor Chris had to help me out of the whole dress in the disabled toilet. Not at all a glamorous experience to start the day with.


This was followed by my dad making jokes while he walked me down the aisle instead of paying attention and looking at the photographer. The violinist's stand almost blew over and would have smacked my brother in the head, but her quick reflexes caught it before serious brain damage was inflicted!


My godfather, who was the celebrant conducting the ceremony, lost the rings for ages, and it ended up being in one of his pockets. Later, as we darted down the hill on a golf cart, my bouquet launched off and bounced away, luckily the videographer grabbed it because I didn't even notice!"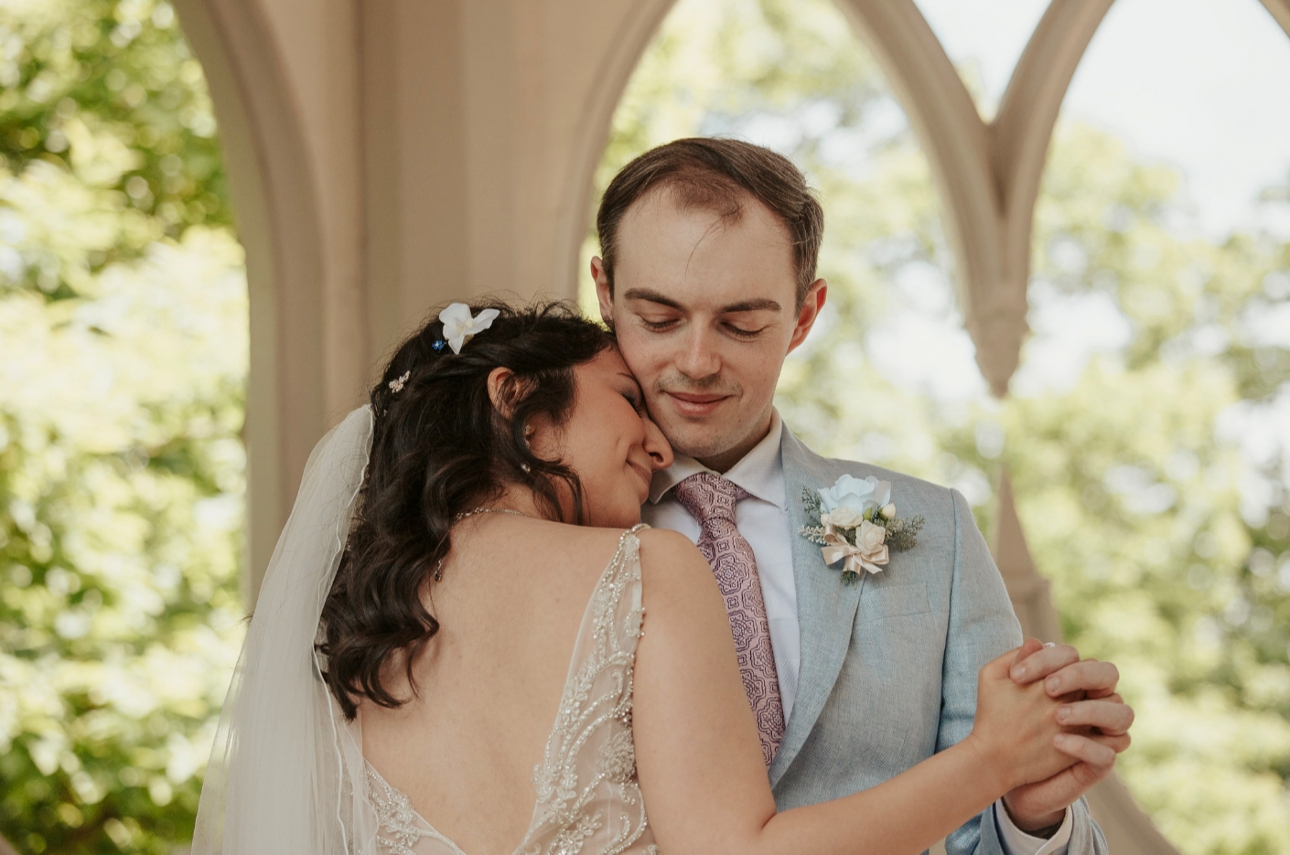 Marisa and Chris' contact book