We interview Melita Genziani the owner of local boutique, Melita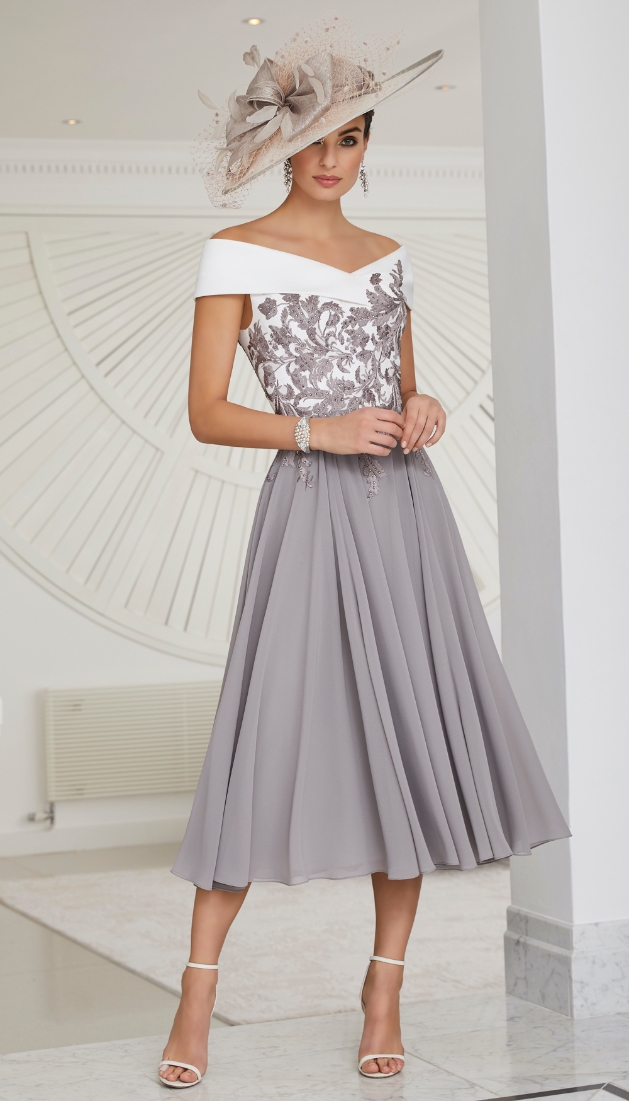 Credit: Veni Infantino – 29516We interview Melita Genziani, the owner of local boutique, Melita.

Q – Tell us about your company.
"Melita in Chobham is now in its 40th year and over this time has built a reputation as the place to go for mother's-of-the-bride/groom and wedding guests.

"The business was started by my mother in 1980 and was passed to me in 2002. Since then the business has evolved and gone from strength to strength, 2015 saw an expansion with another floor being added to what now is a very large and spacious shop."

Q – What designers do you stock?
"We stock all the leading designers in occasion wear from Condici, Ispirato, Veni Infantino, Irresistable, Veromia Occasions, Linea Raffaelli , Luis Civit and Lewis Henry. There truly is something for everyone, every type of wedding and budget in sizes six-20

"We also carry a vast collection of hats and hatinators to compliment the outfits along with fabulous matching unusual shoes and bags from Lisa Kay and Elegante."

Q – What can mother-of-the-brides/grooms expect when they visit your store?
"We pride ourselves on the outstanding, friendly, helpful service we provide. We know from customer feedback that they are surprised at the choice and volume of styles we offer and the helpfulness and 'non pushy' friendly sales approach they have received.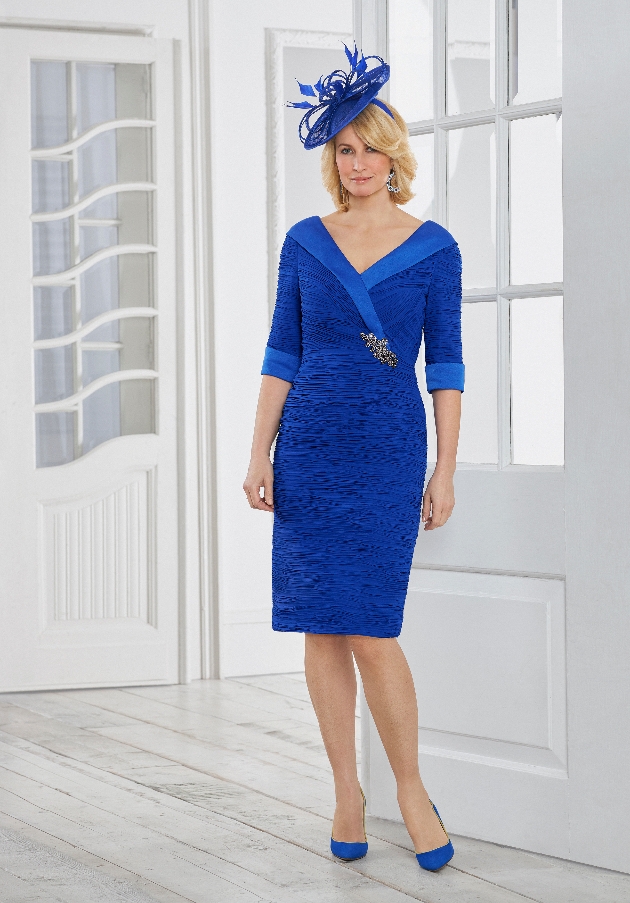 Credit: Condici – 71023"We encourage customers to try many different styles and think 'outside the box' when selecting outfits, we also advise on shapes and brands depending on their individual needs.

"With 90 per cent of garments needing a tweak we also have the added asset of our in house seamstress available for fittings six days a week. We have an adjoining shop where this takes place. Melita is definitely a 'one stop' shop for all your requirements when searching for your special outfit."

Q – How long before their wedding should customers visit your store?
"We would recommend looking well in advance of your wedding date, the reason being unlike bridal dresses the outfits are forward ordered by us and once sold rarely can be repeated and we generally only order one of a size.

"The outfits are the same weight all year round so you can buy at any time of year for your wedding whether it is an event in Ibiza in August or Christmas in a castle in Scotland. Many people worry that they need to loose weight before looking , we would advise to still look and try on styles and if you wish to purchase you can come back and have the outfit fitted at any time in the future."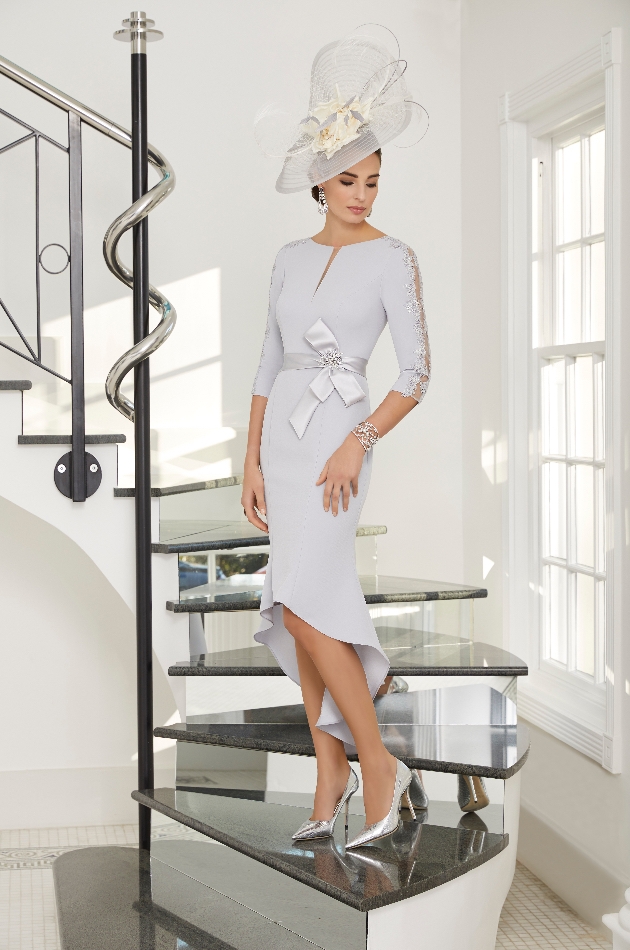 Credit: Ronald Joyce – 991640Q – What's your favourite outfit and why?
"My favourite outfit at the moment is the Veni Infantino Dress in soft silver (pictured), it's modern, feminine and very figure flattering. A dress that would take you from day through to evening, with beautiful intricate detail.

Q – What's your favourite part of the job?
"My favourite part of the job without doubt is transforming ladies and showing them how stunning they can look for their special day, which at times can be really overwhelming for some. Every day is different as every wedding and customer is unique. I am also so lucky I have a very loyal and amazing team that work alongside me."

Q – Do you have any top tips for mother-of-the-brides looking for the perfect outfit?
"My advice to any mother-of-the-bride/groom is to start looking with an open mind, more than often you will never have had to buy an outfit like this. More than likely you will find you end up with something you never would have thought to try on. Don't worry and panic about your search, if you are in the right shop it should not be a daunting experience.

"I would say initially just to take along one person with you, too many opinions sometimes cause complete confusion.

"Wearing the correct underwear is important and take a pair of shoes with you for trying on. And last but not least visit Melita where you will find everything you need along with the unrivalled service for which we are renowned!"

To find out more about Melita, visit www.motherofthebridechobham.co.uk or call 01276 856 308.