Luxury event producer, Gabriella Koya tells us how you can plan an intimate wedding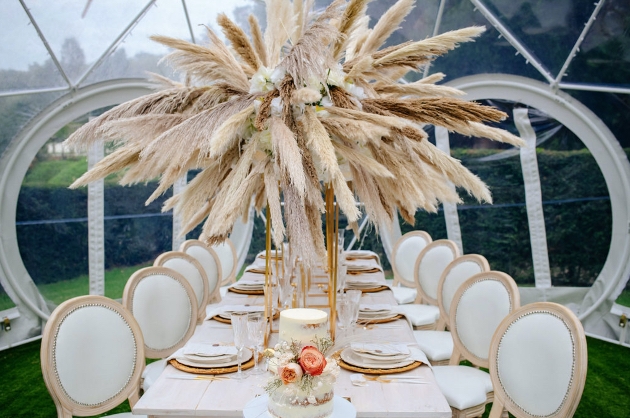 Credit: www.biggayo.comMeet luxury event producer, Gabriella Koya from A Flair To Remember Event
07459 754 289 | www.aflairtoremember.co.uk

"This year has been unprecedented and the pandemic has changed how couples all over the world celebrate their love with friends and family. We've put together our tips to help you celebrate your love with elegance and style in a COVID-safe manner within government guidelines.

"Start your research early and don't let the pandemic sour your love. Event spaces, wedding guidelines and rules are changing frequently across the country and internationally, so you need to start the planning process as early as possible. This could mean booking your planner early, collating a moodboard, looking for inspiration via wedding magazines and guest considerations. The quicker you have a definite shortlist, the quicker you'll be able to make bookings and have your dream wedding before things change again.

"To ensure your guests are comfortable and safe, make sure your prospective venues have COVID-safe practices. Include these safety measures on your invitations to give friends and family the assurances and comfort they need.

"Due to limited numbers, focus on the experience for you and your nearest and dearest by creating a memorable and atmospheric day. Think about stimulating the five senses. What are the scents, textures and colours that are dear to you? Consider the look, feel, emotions and memories you want to evoke with your event and plan everything around these themes. Intimate weddings can achieve this cosiness and warmth much easier than grand affairs.

"Use experienced professionals. Find vendors that understand your vision, whose brand aligns with the look and feel of your wedding and whose work you love, so you can trust them to do a superb job. For all vendors, be sure to read the contract and fine print. You want to be sure your interests are covered if the government makes changes or if a vendor has a COVID-19 emergency."