Cake maker, Shenaz Lake-Thomas gives her top tips for buying a cake for a small wedding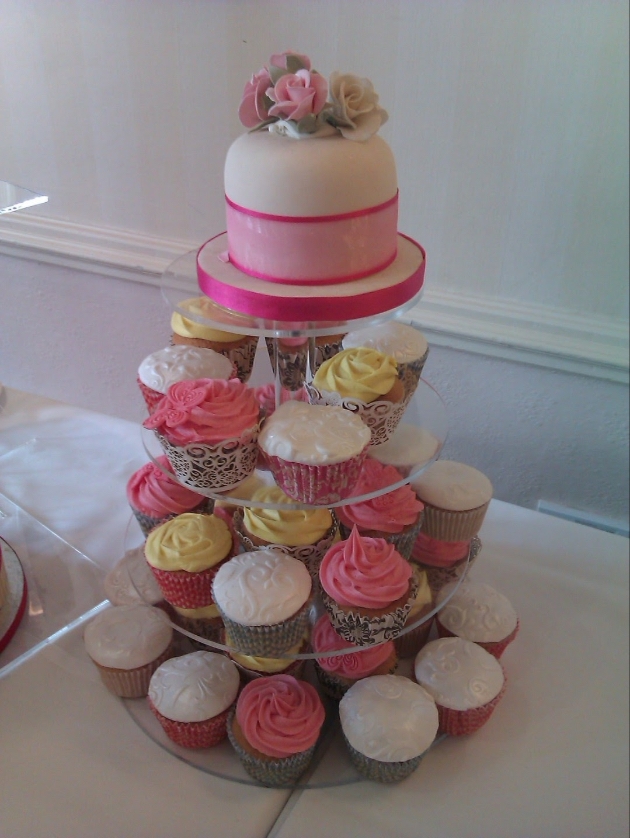 Meet cake maker, Shenaz Lake-Thomas from Lake Thomas Cakes
02089 428 782 | www.ltcakes.co.uk

"As we're facing challenging times, don't give up. You can still have the cake of your dreams, even on a smaller wedding. Scale your bake down. Smaller creations look just as effective but are more cost-effective. Naturally, you'll have fewer guests celebrating your big day, but other people who were unable to attend can still have a slice if you wish to distribute it.

"If you feel your creation is too small, then consider having some fake tiers made. This will make it look bigger, and your guests won't even realise some are not real.

"Cupcakes and individual cakes are the perfect alternative to a grand design. These can be displayed on a tower and can be used as a dessert for your guests.

"When it comes to flavours, if you want your bake to last, you could consider having a fruit cake. If you choose to have a large creation, this can be cut and frozen, and when it's thawed out will taste amazing.

"Decorative pieces such as flowers and toppers can be added to a smaller design and look just as effective as it would on a bigger cake.

"Discuss your ideas with your supplier, and they will be able to offer you suggests on how you can save money and create a gorgeous design."