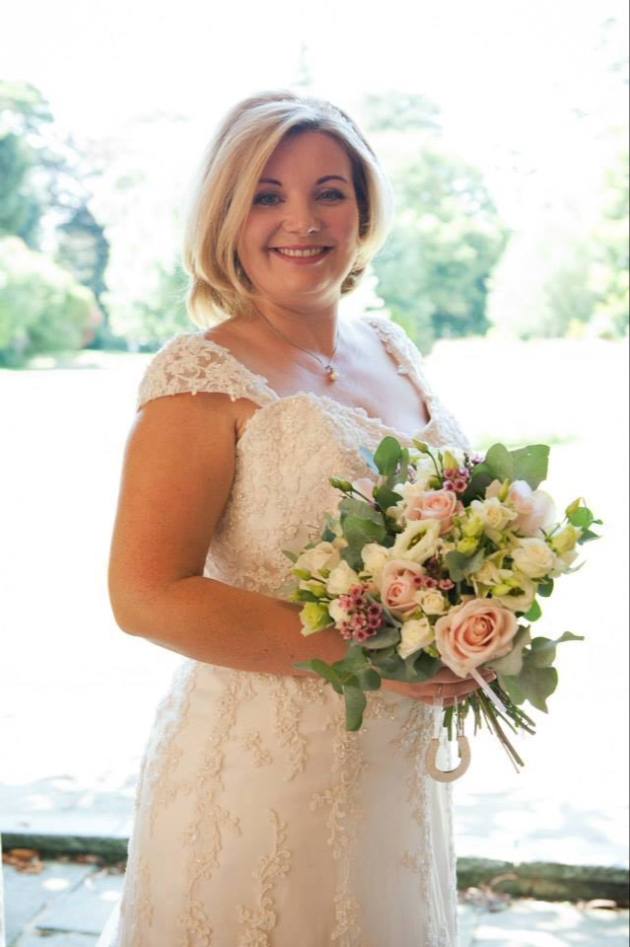 We interview local hair and make-up artist, Linda Leonard.

Q – Tell us about your background – how did you become a hair and make-up artist?
"I have worked in modelling and fashion since leaving school, firstly as a model and then moving into the make-up side. I studied make-up initially at the London Academy of Modelling under Glauca Rossi. Then later at Complections School of Makeup. Working with fashion photographers gave me a great insight into how photographers work, how styling is everything and how make-up really is a science! In the late 1980's I went to a hairdressing college and worked in salons, before starting out on my own. This allowed me to offer both services to my brides. In the 1990's I produced some of the Best Bridal Fairs in West London and Surrey areas, complete with full choreographed Fashion show with superb models. This involved national advertising in some of the top magazines which again I organised. After the arrival of my own children, I left the Bridal fairs alone but continued to put on events and shows in the community. To this day, I am a working hairdresser with many regular clients."

Q – What packages do you offer couples?
"I offer a flat rate fee for bridesmaids and mother-of-the-bride. If you have bridesmaids and mothers to be done, I can give them a discounted rate of only £45.00 for their hair and make-up. Prom girls are also given a discounted rate if three or more of them are getting ready together."

Q – What should couples expect when booking your services?
"That's a tricky one! Obviously, a wealth of experience comes in my hands after 28 years in the business. Being a hairdresser as well, I can offer you both hair and make-up, which can be a saving. Expert advice I offer my brides and I have been known to "tell it as it is" but then we do have a laugh together too. That's if you've got to know me in the run-up to your wedding. With all artists and stylists, we are the experts, and we will make sure you look your absolute best. We know how the make-up will look on the other side of the camera, and after all, it's your photos and video you'll have forever. Many brides know exactly what they want and won't have it any other way, despite our expert advice. That's fine, but then why book and pay lots of money for an expert?"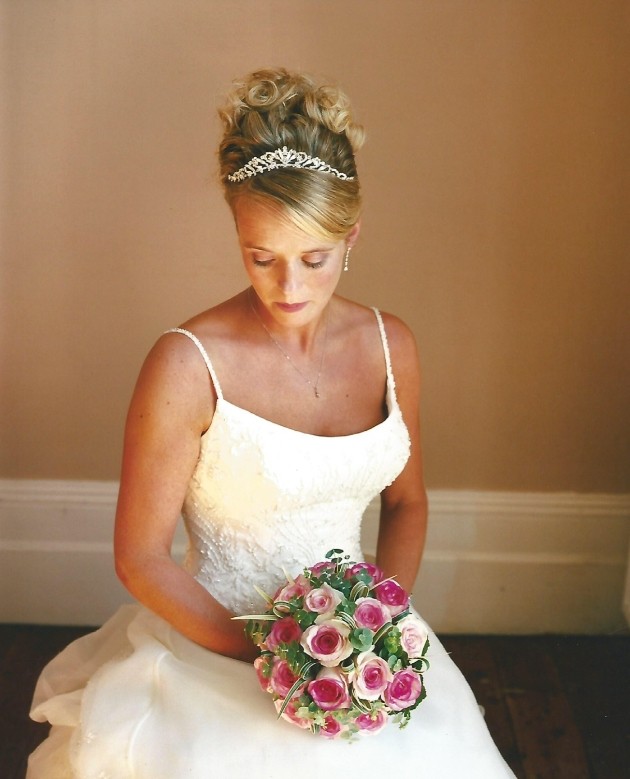 Q – What's your favourite wedding that you've worked on and why?
"Again hard to say, as so many have been brilliant with so much fun and happiness on that morning. One of my favourite weddings was quite a few years back now. They were a big American family having a wedding at The Savoy in London. My bride had the bridal suite booked, but when we arrived it wasn't ready. I told them to ask for another suite and then we could de-camp and go to the correct suite to finish off, having been in this situation before, I'm quite used to moving everything. We were running up and down and around the Savoy. We ended up in the most fantastic suite overlooking the Thames in London, what a time we had! The other wedding that sticks in my mind was Claire, who had been let down by her stylist two days before the wedding. I was not working having had a knee op, but I was really okay by this stage, so I said yes to the job. No time for a trial run of course, so we just went for it on the day. It was fairly local to me, a beautiful house in Slough, everyone was super delighted with my efforts and the bride wanted a straight forward blow dry for her hair. It was such a lovely happy morning. Super pictures too. Another wedding I really didn't want to do was because the bride was way over in South London, a bit out of my area, but she kept phoning me and so I did get the job and boy was I pleased as it produced the most fab photo for my portfolio that I used for a number of years in advertising. To this day, it's still a super shot."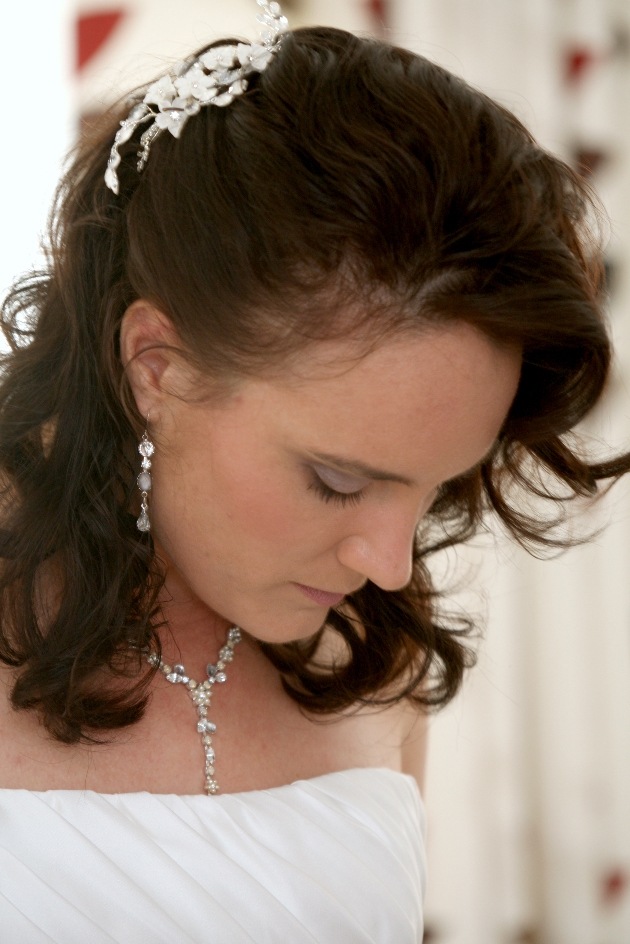 Q – How long before the wedding should couples book?
"As far as possible in advance is best. Get yourself in my diary, get your trial run booked in, then you will be able to decide for sure if you want me. I like my brides to have their trial run, and then they can make an informed decision. I would say six months is good. It used to always be that way, but in recent years brides have phoned up, and the wedding is in two weeks! This doesn't give us time to fit in your trial run, or time to get to know each other. In my vast experience, I find that the wedding morning can be quite an emotional time for the bride, and her family, for many different reasons. The last thing you want is many strangers about you. Sometimes I will start to look after my bride's hair in the run-up to the wedding, with cutting and colouring etc. This gives us time to get to know each other better so on the morning when I arrive it's not a stranger, and my brides feel so much more comfortable with me."

Q – What's your favourite part of the job?
"This one's easy. The best part of my job is seeing the transformation take place. One minute my bride can be in rollers with no make-up, and then when that dress goes on, she becomes "A Million Dollars" stunning hair and make-up naturally! The dress is the final part of the jigsaw, it brings it all together. We experts can stand back and say WOW, job well done. You look a million dollars. I then hand her over to her photographer, and just he/she captures what we can see. My brides always feel a million dollars. My brides feel like they've stepped out of a magazine! That's what I like to achieve."

Q – Do you have any top tips for couples looking for a hair and make-up artist?
"My tips would be, see their portfolio of work, not just the website. Is there any before and after photos? See real brides photos, not just models. Book and pay for a trial run, it's worth every penny! You may decide against that artist for a number of reasons, but that's fine. Bear in mind, that experience is the best evidence. I know in recent years, the market has been swamped by young girls/guys offering this service. Be careful. The artists I know have been around a long time and do command a higher price, but as they say, you get what you pay for. All of the royal brides had top stylists and artists."

To find out more about Linda, text 07961 187 093, email lindaleonard@btopenworld.com or visit www.lindaleonardhairandmakeup.uk