We interview the team behind local cake company, Jeannette's Great Cakes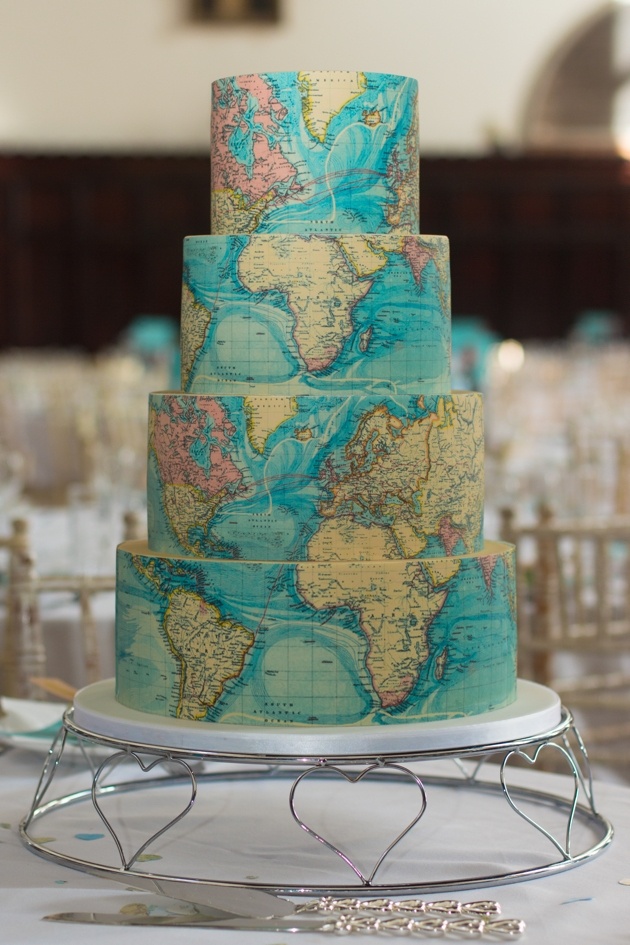 Meet Jeannette Lawrence from Jeannette's Great Cakes
02084 012 149 | www.jeannettesgreatcakes.co.uk

Tell us about your background – how did you become a cake maker?
Before becoming a full-time cake maker, I had an 18-year career in banking. Becoming a mum changed my priorities, and working from home made more sense. I've always enjoyed baking, from a young age with my grandmother and I started making my son's birthday cakes and bakes for family occasions and the business developed from there. I had a private tutor who encouraged and gave me the confidence to transform my passion into a business, and Jeannette's Great Cakes was born in 2009. In more recent years, my husband has joined the team, and it's become a family effort.

What should couples expect when booking your services?
From the initial inquiry, couples should expect a professional service and a great rapport to ensure they are confident that they're in great hands. I have a wealth of knowledge and have attended wedding fairs in many wedding venues in Surrey. I'm recommended by Kingswood Golf and Country Club, Hartsfield Manor, Reigate Manor and the prestigious RAC Woodcote Park.

What's your favourite wedding that you've worked on and why?
This is a really difficult question to answer as every cake is as special as the next. I love making sugar flowers and love it when a wedding has a fun theme.

How long before the wedding should couples book?
I would always recommend booking six months before the big day, however, with most of 2020 weddings having been postponed and transferred to 2021, it's essential to check availability as soon as your venue is booked. It's a juggling act at the moment of being sympathetic, understanding and as flexible as possible.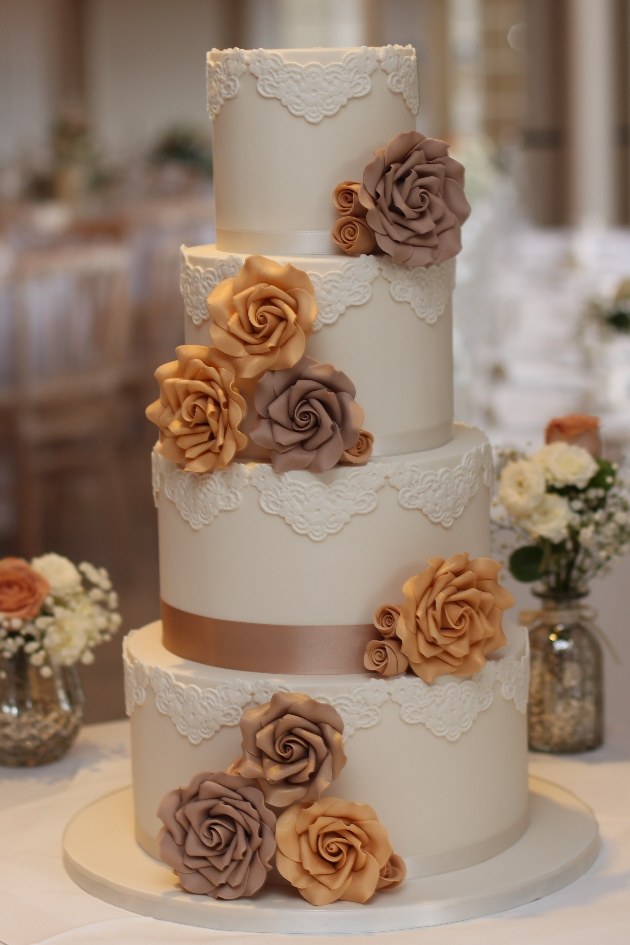 What's your favourite part of the job?
I always enjoy the face-to-face interaction, be it at a wedding fair or my home during consultations and the cake tasting. The design process is where the fun starts. I love hearing about a couple's plans and especially about their theme. We use their chosen colours, invitations and even the wedding dress to complete the design.

Do you have any top tips for couples looking for a cake maker?
Research the cake makers previous designs on their website and social media. See if they have a particular speciality or if they are an excellent all-rounder with plenty of experience. Look at Google reviews and your venue's recommended suppliers.