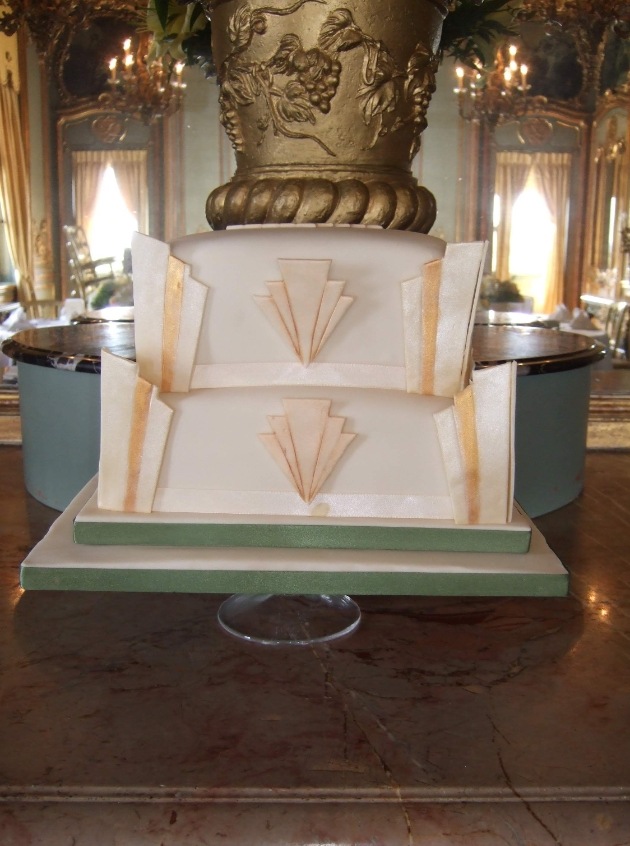 Meet Shenaz Lake-Thomas from Lake Thomas Cakes
02089 428 782 | www.ltcakes.co.uk

Tell us about your background – how did you become a cake maker?
Back in the 2000s, I decided to take part in a few courses. I then started baking for friends and family while I continued learning. I decided in 2007 to properly open my business, Lake Thomas Cakes. In addition to making cakes, I also hold another job working for the civil service.

What should couples expect when booking your services?
I offer a professional but friendly service with a detailed consultation and communication throughout the planning process. I only use quality ingredients which is reflected in the cakes I produce.

What's your favourite wedding that you've worked on and why?
All of the creations I've made have been my favourites, but there are three, in particular, that stand out. In 2012, I received a phone call asking me to make a two-tiered Art Deco themed cake at Cliveden House in Berkshire. Art Deco is one of my favourite styles, and the venue had always been a place I'd wanted to visit.

The second was in 2015 when I was asked to make a Monopoly-themed bake. I loved the whole theme from my initial consultation with the couple. It was a fun and quirky design and met the couple's requirements perfectly.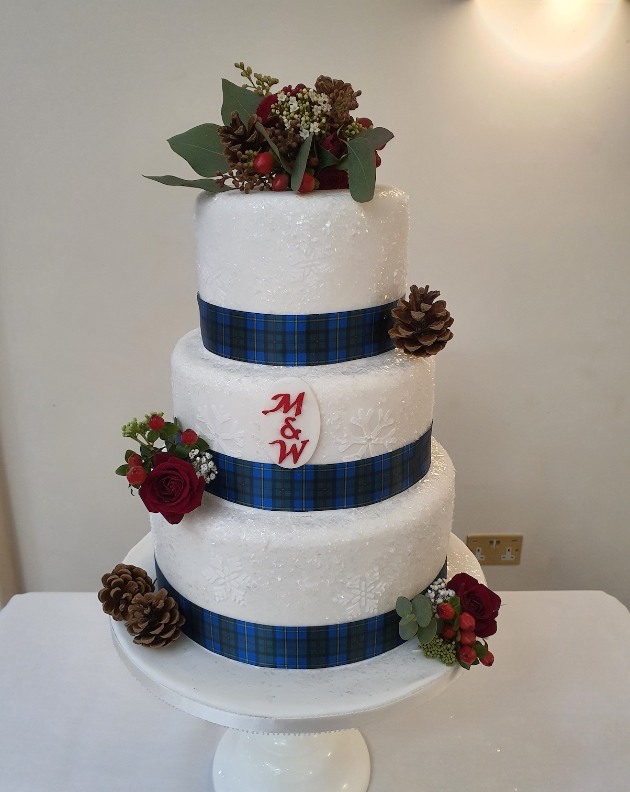 Lastly, I made a bake in December 2020. The couple chose a winter-themed fruit cake. This gave me the opportunity to create a magical yet subtle design. This was my second wedding during the pandemic, and there were moments when the wedding might have not taken placed as the second lockdown had just ended and restrictions eased.

How long before the wedding should couples book?
Don't leave it too long. Once you have your date and venue, begin researching your wedding cake and enquiring as good suppliers get booked up quickly.

What's your favourite part of the job?
For me, it's getting the wedding cake to the venue, making any last-minute touches and taking a final photo.

Do you have any top tips for couples looking for a cake maker?
Check the cake maker's previous work and whether they're able to make what you're looking for and not what they want to create. Make sure get on with the supplier as you will be working closely with them throughout the planning process. Have a list of questions to ask them and set a realistic budget for your bake.