We interview the team at Godalming-based venue, Clock Barn Hall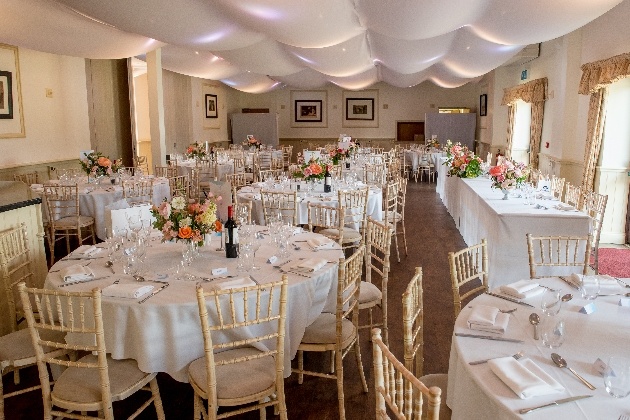 We interview Isabel Mason from Godalming-based wedding venue, Clock Barn Hall.

Q – Tell us about your venue.
Clock Barn Hall is a converted agricultural barn situated on a working farm. The barn was originally a potato storage barn, but we no longer farm potatoes it, therefore, became redundant. The conversion has resulted in a modern interior with a sophisticated lighting system and air conditioning. The venue consists of two large rooms joined by partition doors which can be opened to join both the rooms to accommodate for larger weddings and gatherings.

One room, we call The Ceremony Room, and the other we call The Reception Room. There is a lovely large terrace with steps that lead down to a garden area. The terrace has seating and a converted horse trailer made into an outside bar (this is very popular with our customers). There is a family room and a downstairs bride's room. The venue also has an upstairs large bride's room where the bride, mother and bridesmaids can get ready with extra space for hairdressers and make-up artists.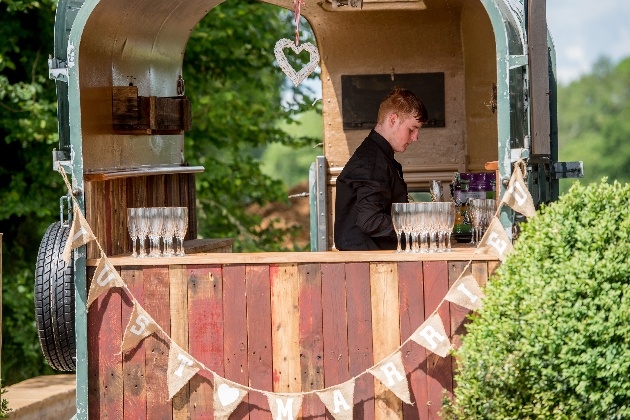 Q – What services do you offer?
We are not a commercial wedding venue and are therefore in the position to offer a relaxed approach to our customers' needs. We tend to not have more than one wedding in a weekend. This allows the couple to come and set up the venue for their big day the day before. We are licensed for civil ceremonies for up to 100 guests. We find this works quite well because the Reception room seats up to 100 guests. This makes the logistics of a wedding nice and easy to manage. We have found that most couples invite around 100 guests, but not all can attend and so around 90-95 guests works really well. This then offers the couple the opportunity to invite more guests to the evening party. We have a licensed bar in the venue, but allow the customers to supply their own drinks for the reception and meal without incurring a corkage charge. The bar is then opened at 6pm or after the meal and speeches ready for the evening guests to arrive.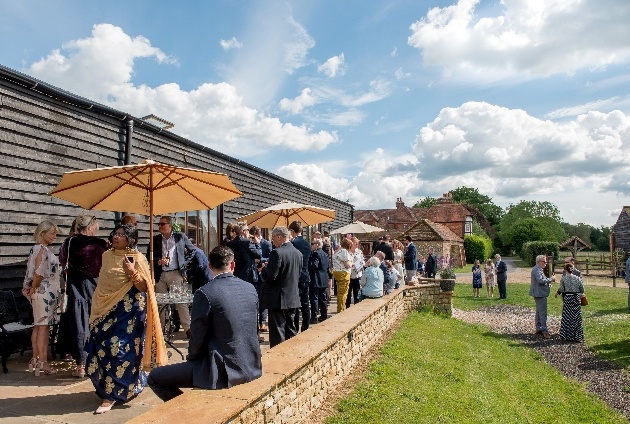 Q – What should couples expect when visiting the venue?
When couples are invited to view the venue, they will be warmly greeted by myself, the owner, and/or my deputy manager. Shown around the venue and then invited to sit down and discuss all their requirements and catering options. We are sure that most of our visitors come away with a feeling of confidence in our ability to manage their wedding.

Q – How long before the wedding should couples get in touch?
When a couple book with us, no matter how far ahead, they are assured that they can contact the office anytime to discuss any aspect of their wedding. We have three recommended catering companies and they will be in touch with the couple periodically leading up to the big day. We will be in touch two weeks before and then one week, then the day before they come along to set up. On the setup day, we will discuss a final run-through of the day, together with the caterers and the bride and her bridesmaids can even have a practice walking down the aisle!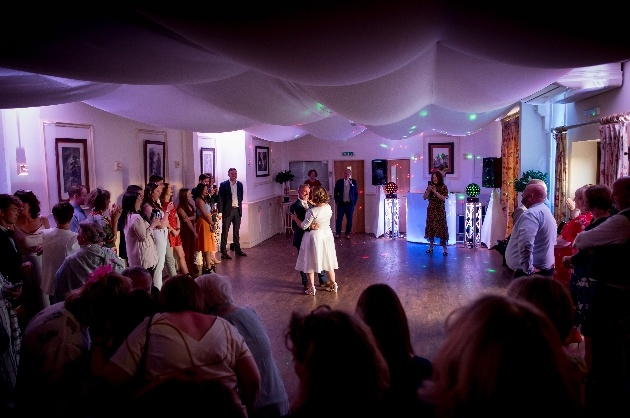 Q – What's your favourite part of the job?
I love having weddings at the farm, it's a real privilege to be a part of someone's special day. I love all of it. But the moment a bride walks up the aisle or has just arrived with her new husband from the church and to see the joy on their faces is undoubtedly the most wonderful feeling.

Q – Do you have any top tips for couples looking for a venue?
Always ask about hidden extras and find out exactly what is included in the hire. Ask if guests can leave cars overnight and always ask to see the loos! Sounds strange but quite often, the loos are always last on the list to be considered. It's no good having a venue that can accommodate 100 guests, but it only has one loo! Most venues have sound limiters as part of their premises license, it's good to ask about the decibel rating its set at. Anything below 80Db, then its difficult to have a band and would only be suitable for a DJ. Ours is set at 92Db. Also, ask what time they are licensed to. We are licensed until midnight.

To find out more about Clock Barn Hall, visit www.clockbarnhall.co.uk