Find out more about new eco-smart wedding venue, Woodhaven Space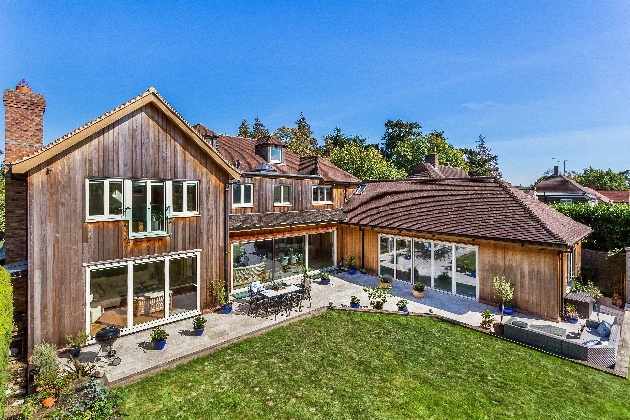 Woodhaven Space, a new wedding venue in Horsell, was designed and developed as an eco-friendly home "from scratch" as a blueprint for 21st-century living and as a centre for wellbeing. Founder Nicky Yates and her family have several allergies - a driving influence for making Woodhaven a 'healthy building'. As well as being the home for Nicky's family, the space is also used for wellbeing events, hen parties and weddings.
The venue
Nicky tells us: "Woodhaven is an exclusive use peaceful and private space. Based in the heart of Surrey, just 25 minutes from London, it's perfectly located to capture those idyllic photographs before you and your guests arrive for the wedding reception.

"This purpose-built, eco-smart venue has wellbeing and sustainability at its foundation. I researched healthy buildings while designing and selecting the exterior fabric and internal finishes to ensure every inch of the building has been researched and meticulously planned to ensure it's a 'healthy building that is both self-sustaining and efficient.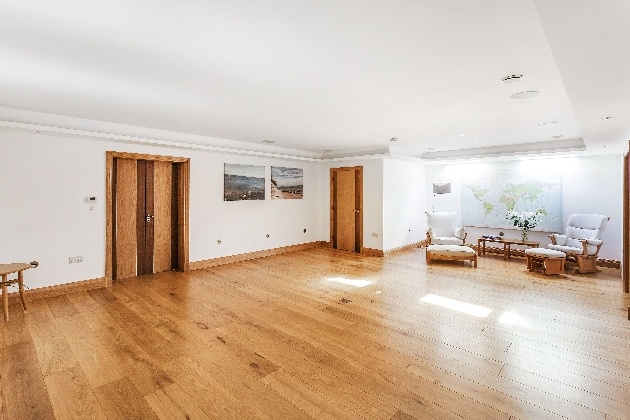 "The building has a state-of-the-art air system that recycles the air every two hours to ensure the property stays at the same temperature. Woodhaven also bottles and fills its own sparkling water."

Weddings
"We have a number of different packages available to make your special day as memorable as possible, but we're more than happy to create a bespoke package to suit your needs," says Nicky. "Our dedicated in-house team will provide you with exceptional and professional event management every step of the way. So far, when out of lockdown restrictions, we have held a number of micro-weddings, virtual corporate away days and even recording sessions for podcasts.

"Couples will have exclusive use of the seven rooms available, three on the subterranean level and four on the ground floor, including the dining/board room and the drawing room, which can be combined into one space for large celebrations.

"We offer a bespoke service and do our best to cater to your needs, whether you're looking for a celebrant, DJ or magician, we're here to offer our expertise and help you spend your money wisely. We have a 4K screen and ceiling audio which can be used to incorporate guests who are unable to attend your special day in person. Each room also has a TV that can be used to display some of your favourite images or messages to guests."
Food
"The provenance of food is very important to us," explains Nicky. "Our packages include light, healthy refreshments or a more formal catered lunch, barbecue or hot and cold buffet options such as an Indian banquet to finish your day. All cuisines are made from scratch from our homemade scones and jam made from our garden fruit to energy balls and fresh veg grown in the garden sourced locally along with sustainably sourced seasonal produce from land and sea. We don't offer a set menu, so couples can choose what food they'd like for their big day. We're also happy for you to use an outside caterer if you'd prefer."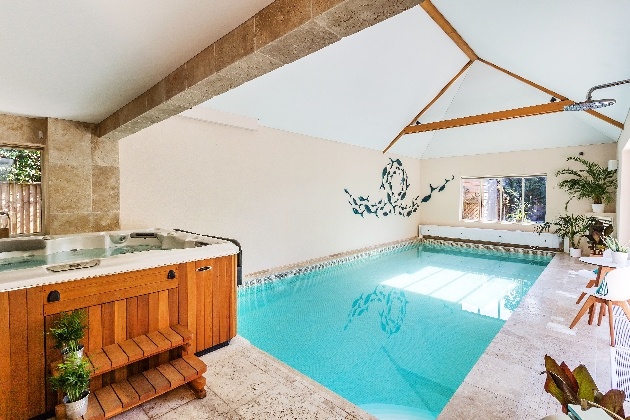 Hen parties
"We also offer a healthy hen do which can incorporate hair and nail appointments, massages and spa use," shares Nicky. "Woodhaven has its own private freshwater pool and HydropoolTM hot tub. This can be booked by private arrangement. The pool utilises oxygen and ozone for cleaning, and the hot tub uses bromine, making both more suitable for sensitive/allergy skin. The landscaped garden is also available for the duration of your event and provides the perfect, tranquil backdrop if your event is to be photographed. We offer a bespoke service, so whether you're looking for a yoga retreat or relaxing sessions including flower arranging, massage, reflexology, personal stylist colour matching, NLP or wine tasting, we can help."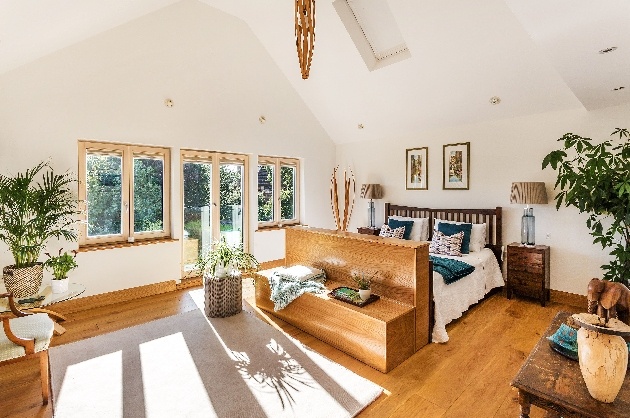 COVID-19
"Here at Woodhaven, we've been working very hard behind the scenes to continue to support the events industry in a safe way," adds Nicky. "We recognise the importance of bringing people together – whether for a corporate conference, a boutique micro-wedding or a remembrance celebration for a loved one. Life still needs to continue, and we have made it our mission to adapt to these changing times. There are a number of options we can offer to support you to hold your event. We have revised our capacities and floor plans to enable smaller events to continue in a socially distanced, COVID-19 compliant way. We're also able to offer hybrid event options if delegates/guests are unable to attend in person. The pandemic has taught us about the importance of family and friends and given us the opportunity to make new contacts and some lovely new friends in the industry."

To find out more about Woodhaven Space, visit www.woodhaven.space, call 07802 256 523 or email nicky@woodhaven.space