Lingfield-based florist Butterflies & Bows is offering our readers an exclusive discount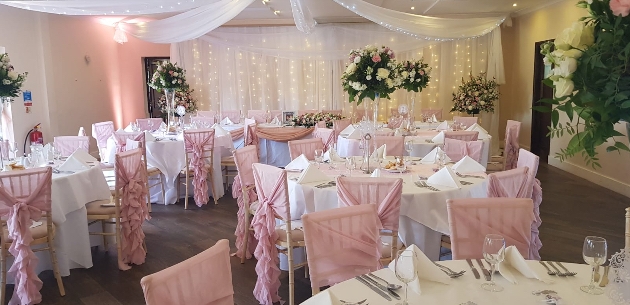 We're teamed up with Lingfield-based florist and venue stylist, Butterflies & Bows to bring you an exclusive discount. Couples will save 5% on orders when you spend more than £550 and a huge 10% on orders over £895 on a combination of flowers, venue styling and decorations. To claim this fab discount email info@butterfliesandbows.co.uk with the code 'YSWSummer'.

The owner of Butterflies & Bows, Annabel Grange, tells us: "We work across Surrey, West Kent and East Sussex providing flowers, balloons, decorations, chair covers and fairylight backdrops for weddings, parties and corporate events. We provide a friendly and professional service and can assist with intimate nuptials or grand celebrations. We do not have overheads, so we can provide a very cost-effective and efficient service and will work closely with you to ensure that your every need is catered for. If you're looking for something in particular, please don't hesitate to get in touch, and we will endeavour to provide it for you."

To find out more about Butterflies & Bows, visit www.butterfliesandbows.co.uk or call 01342 892 392.