Pick of the Surrey bunch: three florists chat to Your Surrey Wedding
Choosing your wedding flowers can be quite an overwhelming task for those that aren't naturally green-fingered. How many brides- and -grooms-to-be know their roses from their ranunculus, their peonies from their poppies?

Despite very little knowledge about flowers for some, big-day blooms are one of the most important parts of any wedding; brides or grooms may carry a bouquet down the aisle, there could be flowers on doorways and over arches, up staircases and on tables - the options are endless.

So finding the right supplier is essential. To help you make the right choice, Your Surrey Wedding has interviewed three Surrey-based florists.

See the full Flowers feature and more local features in Issue 92 of Your Surrey Wedding magazine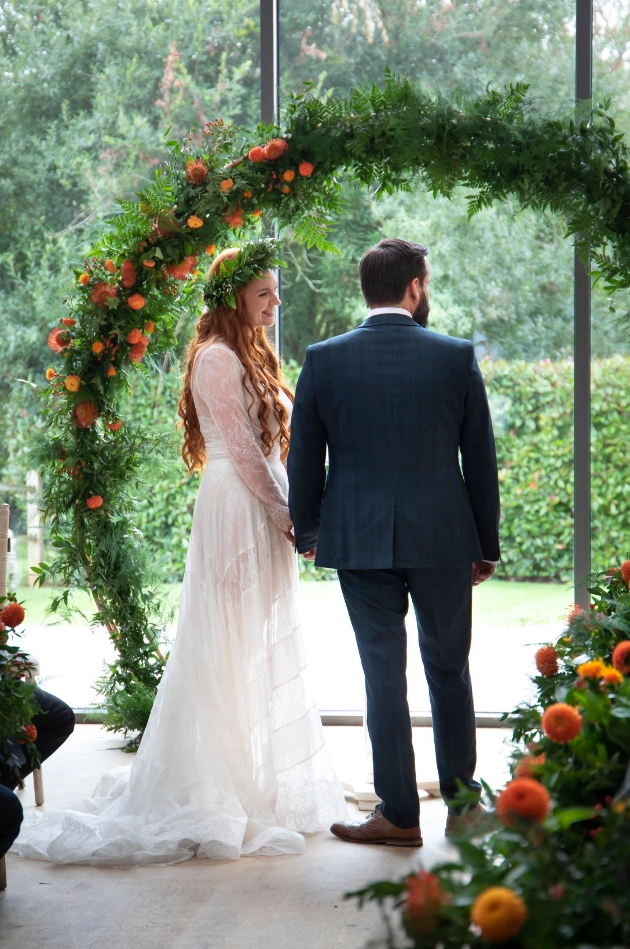 Image credit: GMG CreativeMeet Sharon Monk from Longacres Garden Centre
01276 476 778 | www.longacres.co.uk

Tell us about your company?
Longacres has the largest cut flower shop in the South-East, and we deliver hundreds of amazing wedding packages every year.

What should couples expect when booking your services?
Our dedicated team of enthusiastic florists have decades of experience with an amazing eye for detail. We supply an exclusive personal florist who will be with you every step of the way, working with your tastes and providing that personal touch. We can manage every event from a small intimate venue to large hotels and outdoor properties. Every wedding is different, so we can create flowers in any colour, style or theme such as romantic, country garden, modern chic, classic elegance or something a little quirkier.

What services do you offer?
We can deliver your flowers and (if desired) dress your venue to ensure you get the wow factor you and your guests are expecting. In addition, we are very excited to offer our enhanced range of hire items, from vases and lanterns to big items such as moon arches and our beautiful new blossom trees.What's your favourite part of the job? We are devoted to makingyour wedding dreams come true. You are not simply customers but rather a couple choosing Longacres to be part of your special day. To start your journey, please book an appointment with one of our wedding florists atone of the Longacres stores.

Do you have any top tips for couples looking for a florist?
Talk to your florist about your specific needs to see if they can create a distinctive look that suits your big day.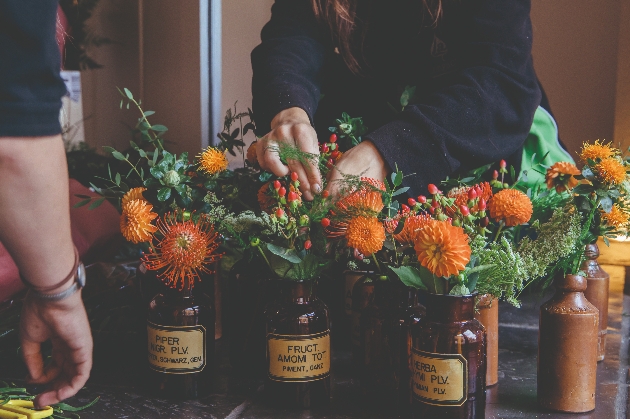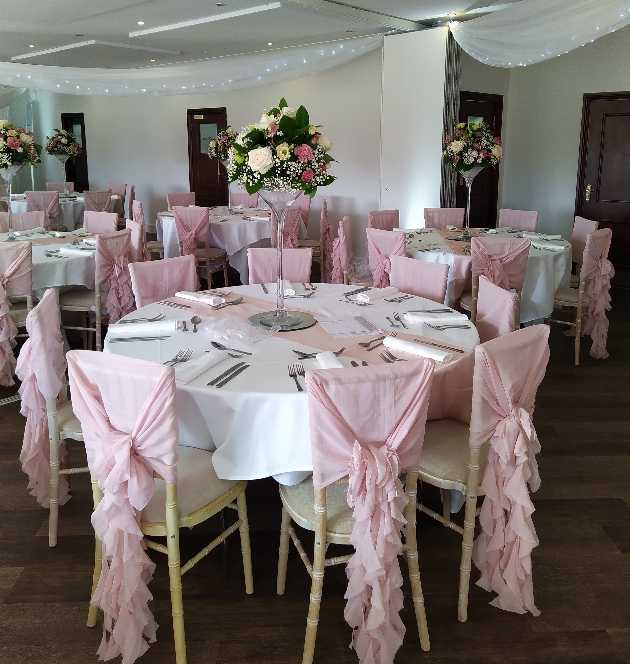 Meet Annabel Grange from Butterflies & Bows
07717 527 923 | www.butterfliesandbows.co.uk

Tell us about your background – how did you become a florist?
I started at night school while I was working in electronics. I'd always loved my garden and saw a course being advertised, so I thought why not? The electronics company I was working for was taken over a couple of years later, so I decided to go full time and start up my own company. I have an excellent background in advertising, accounts, purchasing and sales, which is essential when owning a company.

What should couples expect when booking your services?
I meet my couples for a one-on-one consultation and go through every detail of their day, especially colours using my hug portfolio, which gives the bride and groom a feel of what the finished product will look like.I provide a personal service, and unlike some other shops, I only do one or two weddings per day. I also deliver and set up, and collect any loaned items the next day, so you don't have to worry. In addition, if you change your colour scheme or choice of vases/décor, I'm happy to adjust your booking to meet your requirements. I try to be as flexible as possible.

What's your favourite arrangement that you've made and why?
I don't have a favourite – there are way too many! I enjoy making a variety of designs and styles – I also enjoy being given free rein to create a particularly unusual design.

How long before the wedding should couples book?
I take bookings 18 months before the wedding as slots get reserved very quickly.

What's your favourite part of the job?
I love walking into a blank venue and creating a real wow factor with the flowers and décor. When they walk in and love it, it's an amazing feeling.

Do you have any top tips for couples looking for a florist?
Ask to see their portfolio, recommendations, and thank you letters. Don't let one bad review on a social platform put you off – there may be a story behind it. Talk to the florist, preferably face to face, to see if you click and make sure they understand what you're looking for.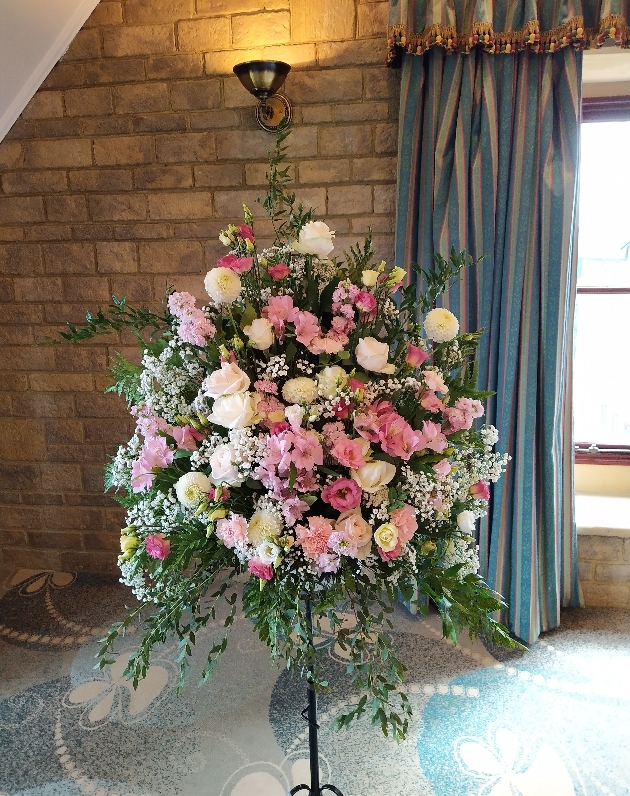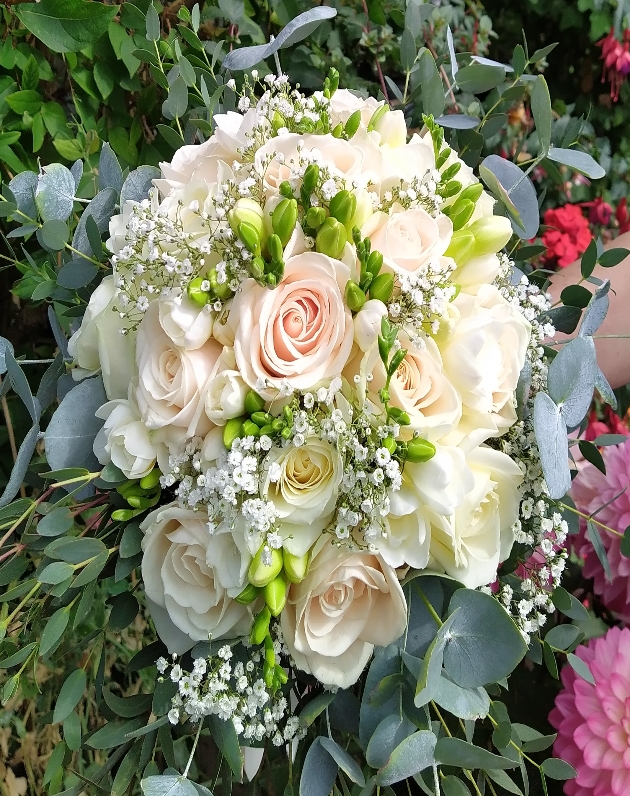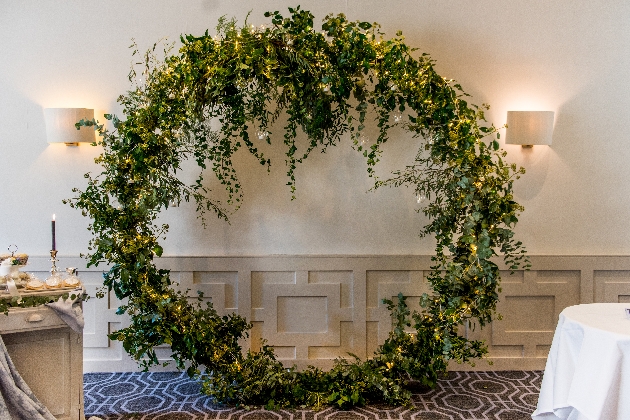 Image credit: Hayley Bray PhotographyMeet Elaine Davis from Flowers by Elaine
01306 883 511 | www.flowersbyelaine.co.uk

Tell us about your company?
We are proud to be the appointed florist for Wotton House, Denbies Wine Estate and The Burford Bridge. We work closely with their wedding teams and recommended suppliers to ensure that your wedding day is the day of your dreams. We are also a recommended florist for Hartsfield Manor and Guildford Manor Hotel & Spa, as well as working at other local hotels, churches and venues.

What should couples expect when booking your services?
Wedding flowers are a huge part of your day, and our team of friendly and highly experienced florists will provide a professional and personal service to help you choose the perfect blooms. From a small intimate affair to a large formal occasion, from bouquets and buttonholes to church and venue decorations, we will ensure that your flowers enhance your day. We also have a large selection of items available to hire, including vases, candelabra, artificial blossom trees and bay trees.

How long before the wedding should couples book?
We recommend that you book your consultation around six months to a year before your wedding, as we do get booked up quickly. If you come and see us at the same time of year as your wedding, it may give you chance to see what seasonal flowers are around at the time. Contact us in advance to book your consultation as we have a lot of couples to meet, and obviously, Saturday appointments are most popular and get filled quickly!

We offer appointments for weekday and Saturday afternoons, so, if possible, try and have a few possible dates in mind when you get in touch with us. Feel free to email us any of your ideas before your consultation, for example, photos, colour samples, dresses, pictures of the wedding venue etc. This will help give us a head start to build a picture of the day you want to create before we meet you.

Try to limit the number of people you bring to your meeting with us. Not only do we have limited space, but often, having too many friends/family with you may lead to too many distractions and different opinions. We want your appointment to be stress-free and an enjoyable part of your wedding preparations!After your consultation, we will put an estimate together and email it to you. We aim to get this to you as soon as we can, but it can take up to a couple of weeks during particularly busy times. When booking with us, we take a deposit of £100 to hold the date and then require the balance to be settled two weeks before your wedding.

Once booked, we will stay in touch via email and phone, and any alterations can be made to your estimate. You may want to book another appointment to come and meet with us again, nearer the time of your wedding to have a final catch up and confirm all the details. We would like your order confirmed two weeks before so we can plan our flower list and place our order with suppliers.

Do you have any top tips for couples looking for a florist?
Most couples have a budget for their wedding flowers, so prioritise which flowers are most important to you for the day. We recommend focusing on the flowers that will be most photographed, so we would advise not to scrimp on your bridal bouquet.
When working with a budget, there are often ways to reuse flowers throughout the day, and we can discuss different ideas with you. Large arrangements can be moved to different areas, and there may be an option for using flowers from your ceremony as your table centrepieces afterwards. If you have a lot of bridesmaids, a great idea is to have vases on the top table to display their bouquets in to save spending on other flowers.

Don't worry if your knowledge of flowers isn't great, we are here to guide you through the process and make choosing your wedding flowers one of the highlights of the planning process!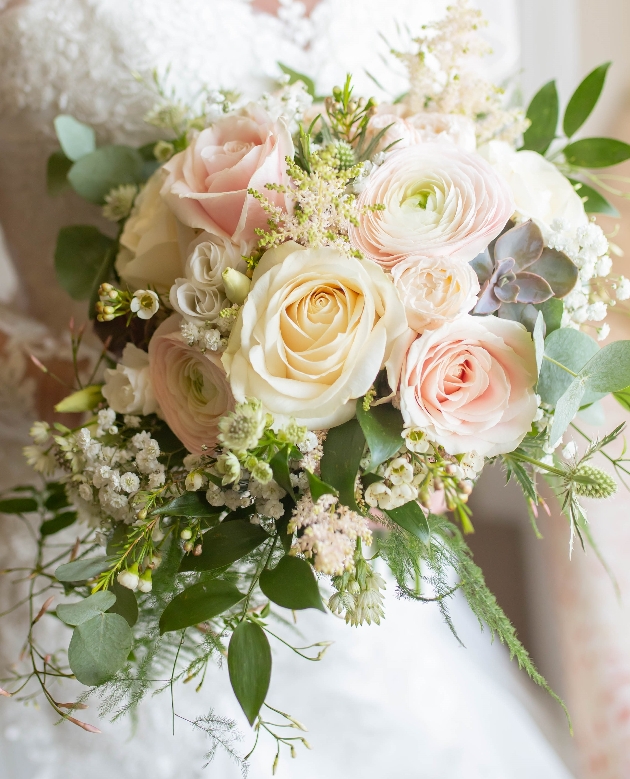 Here's a few other Surrey Wedding Florists that you might want to check out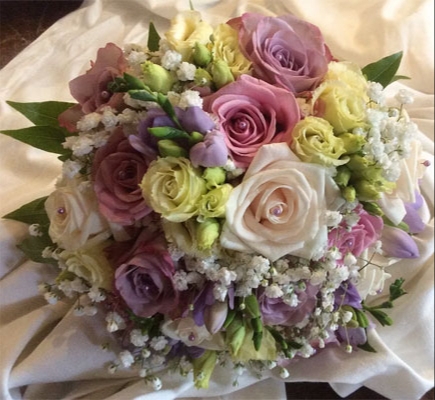 Credit: Cathey's FlowersCathey's Flowers
Telephone: 07703 595384
Email: catheysflowers@live.com
Website: https://www.catheysflowers.com/

Whether you're a regular lover of flowers or not they are a feature for an event and it's very important to get it right and that's where I hope my advice and expertise come in.

As soon as you get engaged, chances are you'll start flicking through various magazines and books and looking online for some inspiration. Start making a list of the flowers and designs you like and have them with you for your consultation.

Cathey's Flowers offer free consultations either in person , by phone or by email. All at a place and time that suits you.

Leading up to your wedding or event we can chat as much or as little as you like to get the look you require.

Cathey can design any theme in any colour that you choose using only the best quality flowers to suit all budgets.

On the day of your wedding or event Cathey will be in touch with the hotel or venue to discuss logistics leaving the wedding day stress free.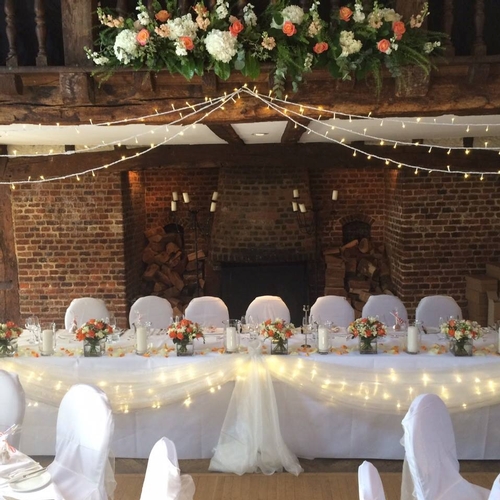 Credit: Chair Cover Dreams, Flowers & Venue StylistsChair Cover Dreams, Flowers & Venue Stylists
Telephone: 07947 324064 or 01932 765737
Email: maxine@chaircoverdreams.co.uk
Website: https://www.chaircoverdreams.co.uk

We Love Weddings!!

Here at Chair Cover Dreams, Venue Stylists, Maxine is the founder and has experience in floristry, interior design and event management. She has the flare to turn an ordinary room into something amazing.

Maxine will provide a service that meets your needs and exceeds your expectation.

Covering Surrey, Middlesex. Sussex, Bucks, Herts and London areas.

Outside of this please contact us for a free quote.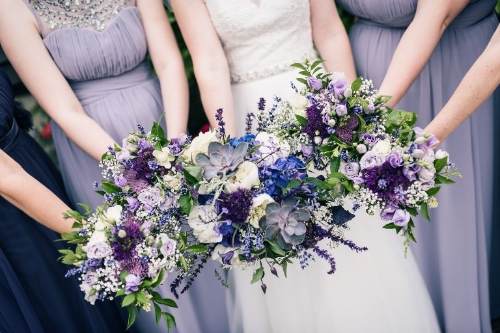 Credit: Floral AlchemyFloral Alchemy
Telephone: 07766 816974
Email: info@floralalchemy.co.uk
Website: http://www.floralalchemy.co.uk/

Luxury Wedding and Event Florist in Surrey - Fresh, Seasonal and Local.

Welcome to Floral Alchemy. I am an experienced Florist based in Surrey, providing fresh, seasonal, locally grown flowers for weddings, events and funerals.

From my purpose-built home studio in the beautiful village of Ripley, I create luxury bouquets and floral arrangements for my customers across the South of England.

I also specialise in sourcing British-grown flowers and I am passionate about promoting local values.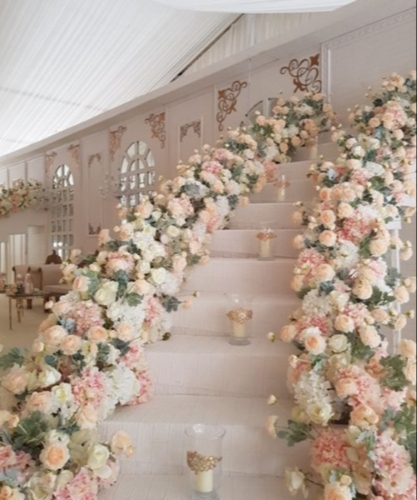 Credit: House Of FlowersHouse Of Flowers
Telephone: 01932 566763
Email: houseofflowerssurrey@hotmail.co.uk
Website: https://www.houseofflowerssurrey.com/

Weddings are what we do best!

Big or small we will make your day everything you've always dreamed of. We are competitively priced, and as a family run business, LOVE what we do!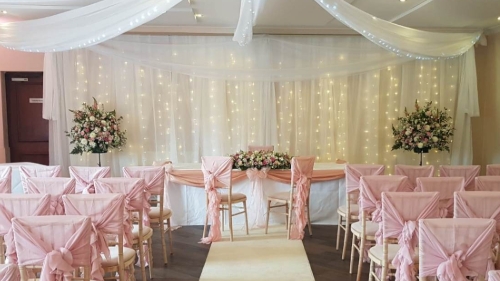 Credit: Butterflies and BowsButterflies and Bows
Telephone: 01342 892392
Email: info@butterfliesandbows.co.uk
Website: https://www.butterfliesandbows.co.uk

We Make Your Wedding Stylish, Special, Unforgettable and Affordable.
Fifteen years experience. Massive portfolio to view.
Hundreds of positive recommendations from previous clients

A friendly, personal, cost-effective service for :
* Beautiful, affordable flower arrangements, bouquets, church flowers, venue flowers.
* Balloon displays, arches and sculptures.
* Flower table centre pieces
*- Free vase hire - large range - dependent on location if you use us for the flowers.
* Candelabra, ostrich feathers also available
* Drapes and swags
* Top table backdrops with or without fairy lights
* Moon Arch - large and smaller for the cake table
* Chair covers
* All types of table, chair, wall and ceiling decorations.
* Lighting
* Marquees
* Full venue styling

We work closely with you, within your budget, to create the maximum style and impact for your special day.

PACKAGE DISCOUNTS if flowers and decorations and/or chair covers /balloons are taken together.
Contact us for a free quotation or consultation.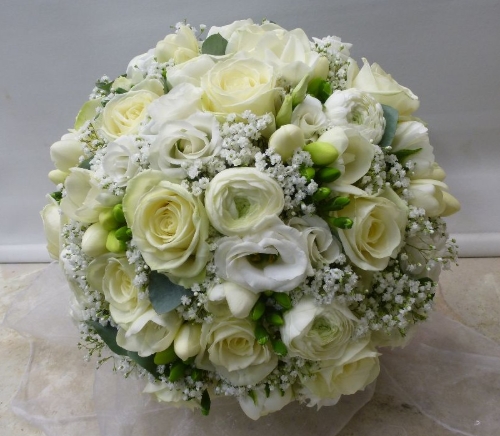 Credit: Flowers by ElaineFlowers by Elaine
Telephone: 01306 883511
Email: fbe@btconnect.com
Website: https://www.flowersbyelaine.co.uk

Please contact us for more information or to arrange a consultation.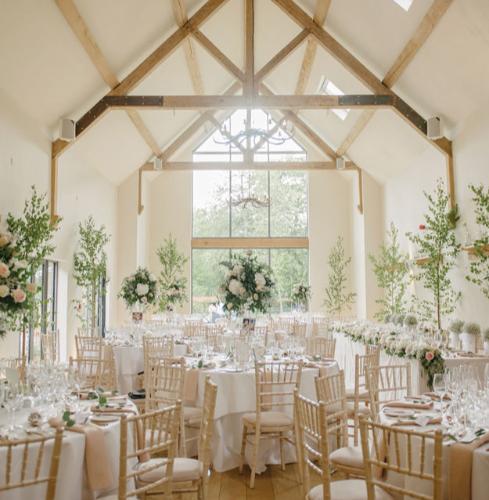 Credit: LongacresLongacres
Telephone: 01276 476778
Email: weddings@longacres.co.uk
Website: https://www.longacres.co.uk/weddings

Longacres is a large company with over 25 years experience, we are a family run business with a dedicated and enthusiastic team.

The floristry department has grown year after year securing a huge number of contracts, function flowers and wedding flowers, We have also been known to supply various floral arrangements for celebrities and even the Royal family.

We've been supplying Wedding Flowers for over twenty years, and have vast experience in creating the perfect flowers for your day! Our florists know how important your big day is, and will do everything in their power to assist and advise you in every aspect of your wedding flowers, including bridal bouquet, buttonholes and reception arrangements.

To book an appointment to speak with a florist, you can call us on 01276 476 778 during our normal opening hours.