Get married at Weybourne House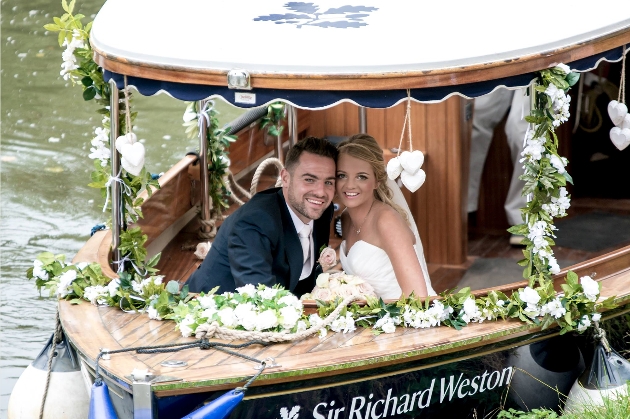 Weybourne House, GU2 4DR
01483 568 768 | www.weybournehouse.co.uk

Located in a quiet corner of Guildford, Weybourne House is a charming wedding venue that was constructed in 2005. Offering panoramic views over the Water Meadow and the River Wey, couples can enjoy the landscaped gardens, restaurant and have access to the large car park.

Celebrate in style
Since the river is close by, couples can arrive by boat and slowly meander up the river, enjoying a glass of wine before arriving at Weybourne House. From the moment they step on dry land, the team will treat them like a VIP with a red carpet and every detail planned to perfection.

We love...
The boat ride and waterside views.