Meet the team behind Dapper & Suave
Rob and Jason, from Dapper & Suave, are makers and stylists with a background in retail who create fun and quirky accessories from pocket squares, bow ties and cravats to hair accessories and more.

"We established our business in 2015, blogging about mixing vintage with high street fashion," says the duo. "Our best friend spotted a photo of us on social media and commented how Dapper & Suave we looked, and our brand name was born. Our passion and creativity have inspired us to ensure that whatever the day, everyone can: Do Well, Live Well and Dress Really Well. We both enjoy helping you to find your own style and have learned from talking to our customer that there is scale of confidence from a small quirky accessory to full on "peacocking".

"We can give advice on styling to ensure everyone has a chance to shine on their big day, from holding the flowers to the conversational accessories we handmake. We can work with you to find bespoke designs to suit the occasion, be that matching or contrasting.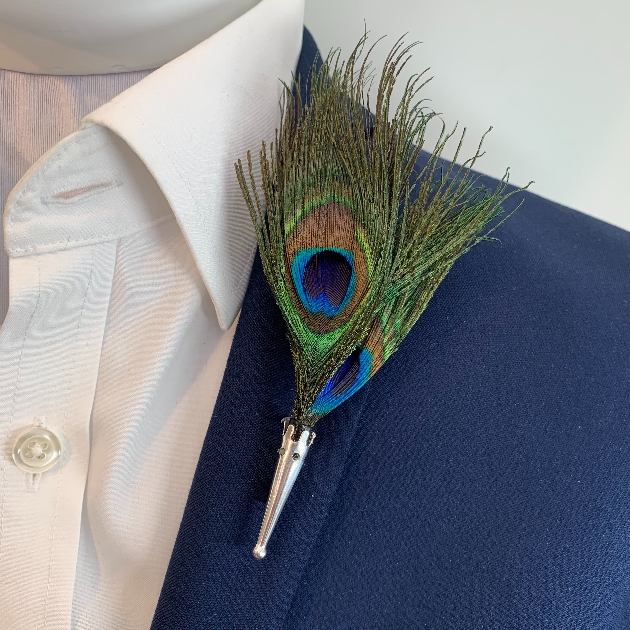 "Our only rule is that we don't do plains as colour and pattern drive our brand. We have created everything from a bow tie for a new-born baby to peacock feather hair clips inspired by our lapel accessories being worn by the grooms, so do get in touch!

"We have added additional gifting elements to our product range which are a great addition to a gift for anyone in the bridal party – young or old! These include candles and skincare, and we are particularly proud of our Style Squad. These animal characters feature on cards, badges, and t-shirts as well as illustrated story books.

"We regularly review our designs working with international designers, printing our fabric on demand. We have recently launched our autumn winter range which feature zebras, tigers, Art Deco and even images from the Hubble Telescope of space and stars. All designs can be made available in our pocket squares, cravats and bow ties."

To find out more, visit www.dapperandsuave.uk