Editor loves...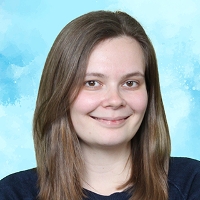 Melissa x Make-up artist, Amy Lacey reveals her top tips for creating the perfect wedding day look.

"Good skincare is key to creating a picture-perfect look. There are lots of routines and products you can use at home to keep your pours looking fabulous. If you do have any major concerns, seek advice from a salon or book a consultation.
A good base and primer will provide longevity. A compact powder is ideal for last-minute touch-ups on your T-zone, especially if you're prone to shiny skin.
Finally, use a good finishing spray to seal the deal. MAC Prep & Prime Fix is one of my favourites and now comes in a 30ml bottle, ideal for your bridesmaids to carry around on the day."

To find out more about Amy, visit www.amylacey.co.uk

Purchase your copy here – www.yoursurrey.wedding/buy-a-copy
If you like this, check out more inspirational ideas for your wedding.