Editor loves...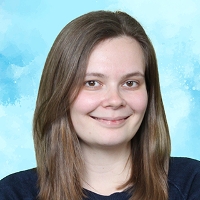 Melissa x I love Kimberly and Nathan's love story.

Kimberly says: "We had lots in common and clicked straight away. I messaged him first, and he got so wrapped up in our conversation that he ended up losing a poker game!
"We spent the day buying furniture from Ikea and were surrounded by flat-pack boxes. He called me into the front room, told me he loved me and got down on one knee. I was so shocked and kept asking if he was joking. He'd planning to do it when we were away with my family in Centre Parcs the weekend before but couldn't find the right moment. It was perfect, and I couldn't have asked for a better proposal."

To see more turn to page 41.

Photographer's credit: www.emmarussellphotography.co.uk

Purchase your copy here – www.yoursurrey.wedding/buy-a-copy
If you like this, check out more inspirational ideas for your wedding.