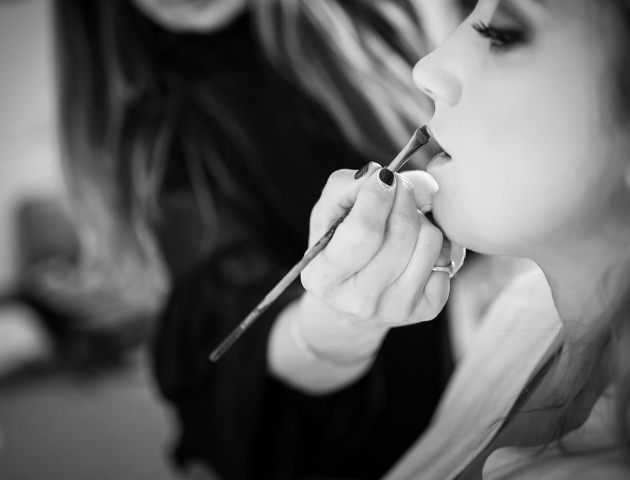 We interview local hair and make-up artist, Hanna Wildman.

Q – Tell us about your background – how did you become a hair and make-up artist?
"I trained as a hairdresser in the late 80s and was a salon stylist for five years before training in wig making and moving into west end theatre. I then learnt how to apply make-up and began building a reputation in fashion editorial, advertising campaigns and pop promos.

"Hair and make-up aren't work for me, I love to create, and these skills have led me to film in fabulous locations and be part of TV dramas and London Fashion Week to mention a few. I love to share this wealth of experience, knowledge and confide with 'real women' and help them feel like a leading lady!"

Q – What packages do you offer couples?
" I don't offer packages per se. I offer a pick and mix of hair and make-up services for the bride and her bridal party to select as suits. For larger wedding bookings I put together a skilled team and schedule the morning, so everyone is photo-ready on time."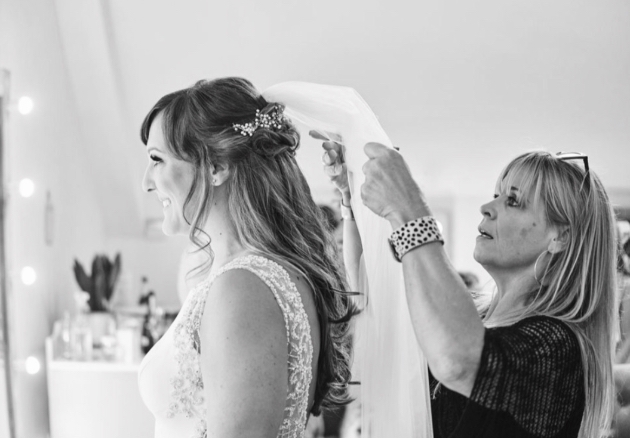 Q – What should couples expect when booking your services?
"Tasteful work, sensitively tailored to flatter each client's style and delivered in a calm, confident and efficient manner."

Q – What's your favourite wedding that you've worked on and why?
"As a media MUA, I often work on BBC Eastenders – so I certainly have many memorable, if somewhat dramatic, weddings at Albert Square to choose from!"

Q – How long before the wedding should couples book?
"Ideally, 12 months to secure peak dates."

Q – What's your favourite part of the job?
"Meeting so many lovely new people and getting to share their magical morning and help them look and feel fabulous. Pre-wedding happiness is a high vibe, and I love soaking it up. I especially love seeing the brides and grooms confidence soar after they've had 'the works' too."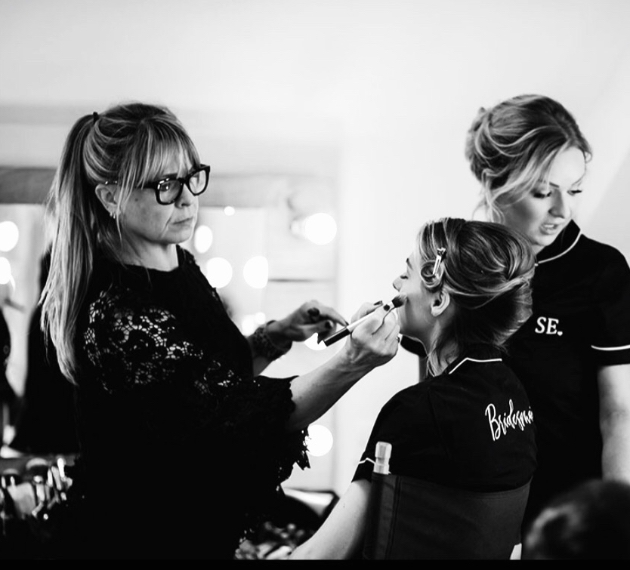 Q – Do you have any top tips for couples looking for a wedding hair and make-up artist?
"Carefully seek out your artist and be sure to scrutinise their previous work and testimonials. It's essential that their style resonates with yours and that you connect on a personal level with your hair and make-up artist as they will be present for a huge part of your day so you should enjoy their company and trust that they can deliver a high-quality service. Do not be swayed on price - there's a reason some people will charge less (i.e. less experience and expertise and lower-end products). Your wedding day is not the time to go with a cheap alternative."

To find out more about Hanna, visit www.hannawildman.com or call 07831 353 317.