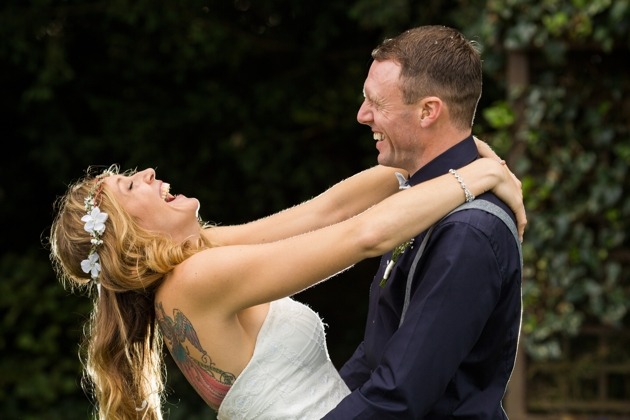 We interview local photographer Chris Mann from Chris Mann Photography.

Q – Tell us about your background – how did you become a photographer?
I worked in retail and had my own business as a computer software trainer, until about 20 years ago when I joined my brother Andy's photo and video company in the Turks and Caicos Islands in the Caribbean. We did everything from weddings and portraits to commercial shoots, both for local businesses and international clients. Destination weddings were a big part of the job as well.
I really enjoyed the Caribbean lifestyle (and the weather!), but in 2010 I had to move back to the UK for family reasons, so I started Chris Mann Photography.

Q – What packages do you offer couples?
I have a selection of standard packages listed on my website, ranging from one to two hours of coverage for midweek register office weddings to all-day coverage with an additional photographer for weekend weddings (once we get to do those again post-COVID-19!)
These packages are designed to fit the most popular scenarios but I'm always happy to tailor my coverage to a client's needs - whether it's extra time on the day, or additional coverage at other wedding events such as a day-after shoot, rehearsal dinner, or a Mehndi party. So do ask if you don't see a package that fits your needs.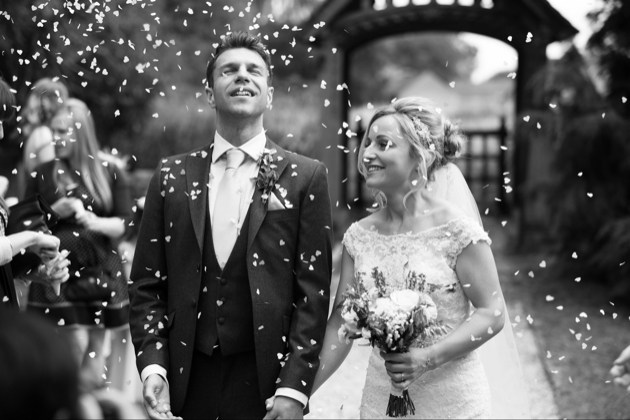 Q – What should couples expect when booking your services?
Personal service from me, I don't subcontract anything apart from album production, and all images I supply are selected and edited by me.
I have a tried and tested system for recording all the details connected with a job and making sure that we're on the same page when it comes to timings, locations, family group photos etc.
I keep clients' digital images on file for at least two years and offer albums and prints from hand-picked suppliers.
I offer a free engagement shoot to couples who book five hours of coverage or more - this gives me a chance to get to know them and find out their photographic likes and dislikes, but it also helps them get used to being in front of the camera. It always goes more smoothly on the wedding day if I've worked with a couple before, even if they've already heard my jokes once!
And last but not least, I'm always available to answer questions!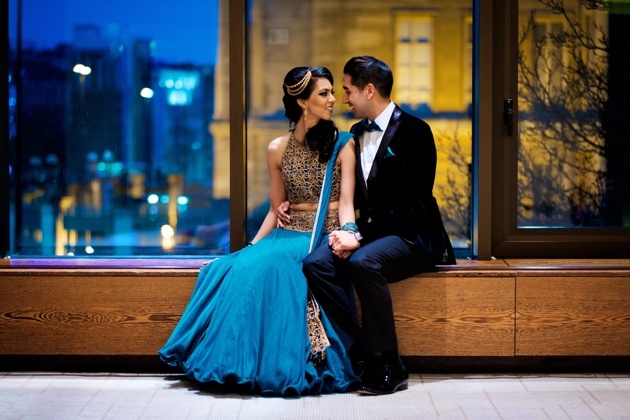 Q – What's your favourite wedding that you've worked on and why?
Difficult to choose an absolute favourite, as every wedding is a pleasure to shoot in its own way. I photographed a two-day wedding in Dubai a few years ago that was obviously special because of the location - an Arab encampment in the desert, and the Palm Gardens at the Park Hyatt Dubai, which were both spectacular. A small wedding at a registry office can be special too, it's honestly more about the people than the scenery!
If I was forced to pick just one favourite, it would probably be a tiny wedding that I shot at Point Grace Resort in the Turks & Caicos Islands - the couple were on the islands on holiday, and just decided to get married on the spur of the moment. They bought the wedding dress and the rings locally, booked a minister with the minimum three days notice, and got married on Grace Bay Beach with just me and the wedding coordinator as witnesses! The bride was walked down the aisle by the hotel concierge! It was really memorable because it was so spontaneous and relaxed, and the couple's excitement had not been diluted by months of planning and waiting for the big day!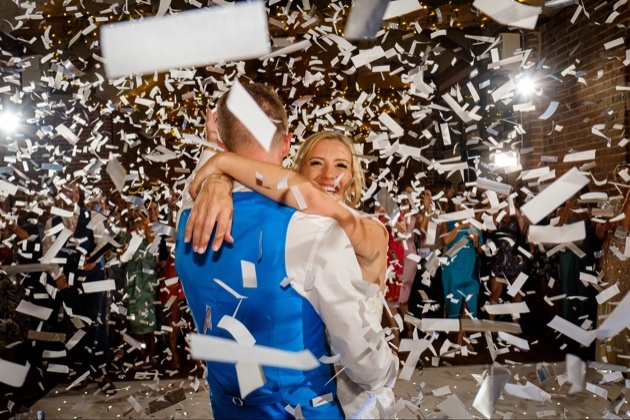 Q – How long before the wedding should couples book?
If you're planning on getting married on a Saturday in the peak season (May to September), then the earlier you book, the better to make sure I'm available - most people book about a year ahead. I'm happy to take last-minute bookings, and often do. My record for late booking was one that came in at 11.30am on the day of the wedding - the bride's uncle had been going to do the photos but unfortunately was taken ill the night before.

Q – What's your favourite part of the job?
Probably photographing the reception, where I can just wander about in stealth ninja mode and capture natural "moments" as they happen - the bride showing her ring to a friend, guests laughing and chatting, bridesmaids running around the gardens, that kind of thing. I also usually get second wind photographically speaking when the dancing starts - I really enjoy doing dancefloor photos when everyone is relaxed and happy.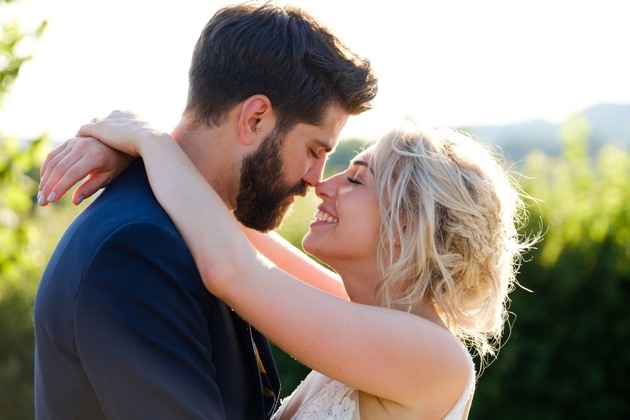 Q – Do you have any top tips for couples looking for a photographer?
The first thing you should do is take a good look at the photographer's website to make sure you like their style. Some photographers have a more muted, vintage look to their pictures, others (like me) offer natural colour and a bit more "zing". Some photographers are 100 per cent documentary and don't do much in the way of posed photos or groups, so check on that if you want lots of group photos or would like some styled photos of the two of you.
Secondly, talk about the timing of the day with your photographer. Family group photos for example need a reasonable amount of time to do, so ask your photographer's advice on when to schedule these and how long they think they will take. Give your photographer a list of the groups that you want them to do, with names, so they can get through them efficiently for you.
I have shot a few weddings where the schedule has been too tight - we can normally work around it, but it's stressful for everyone if the wedding planner is having to hurry everything along just to fit an unrealistic schedule.
Finally, before you book someone, pick up the phone and have a chat! Your photographer is going to be around for probably eight hours or more on your wedding day, so you want to hire someone who is not going to annoy the heck out of you!
Please do ask questions - I'm always happy to chat and never get offended that a client is asking something "too obvious" - most wedding couples haven't been married before, so of course you won't know all the answers!

To find out more about Chris and see more of his work, visit www.cjmann.com