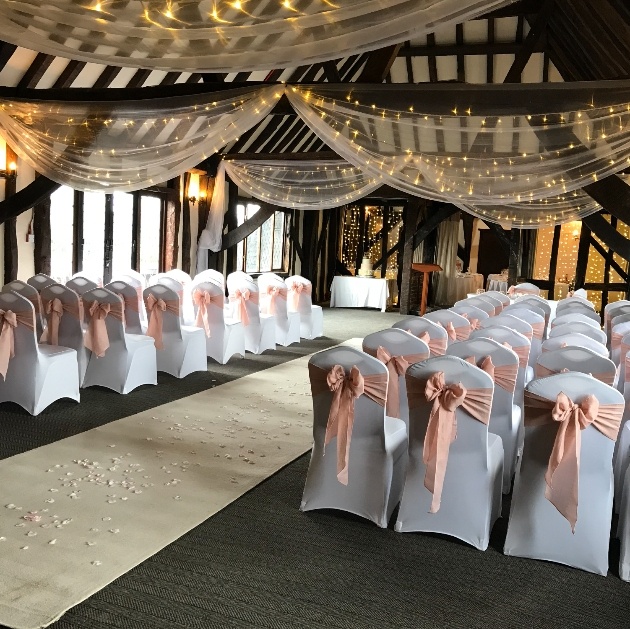 We interview local venue stylist, Maxine Cole from Chair Cover Dreams.

Q – Tell us about your company.
My name is Maxine, and I've worked in the industry for 12 years specialising in weddings and events in the UK, from the Ivy in London and marquees that seat 600 to celebrity weddings and smaller intimate affairs. We provide chair covers, table décor, venue styling, themes, centrepieces, focal points, draping, mood-lighting, interior design and event management. We can provide fairytale weddings to masquerade balls. In 2005 I got hitched myself and loved every minute of designing my wedding, I would love to share my expertise along with ideas for your wedding, event or occasion.

Q – What packages do you offer couples?
We offer a range of packages. Our budget option includes chair covers and bows, table runners, scatter crystals, two decorated rose trees at a cost of £4.99 per person.

The vintage option includes chair covers and bows with hessian and white lace, 75cm silver candelabra, candles, mirror plates, scatter crystals and two decorated rose trees for £7 a head.

Brides looking for a monochromatic theme will receive chair covers with black or white satin, mirrored cubes with white roses, mirror plates, scatter crystals, LED love letters with cabochon lights and top table arrangments at £10 each.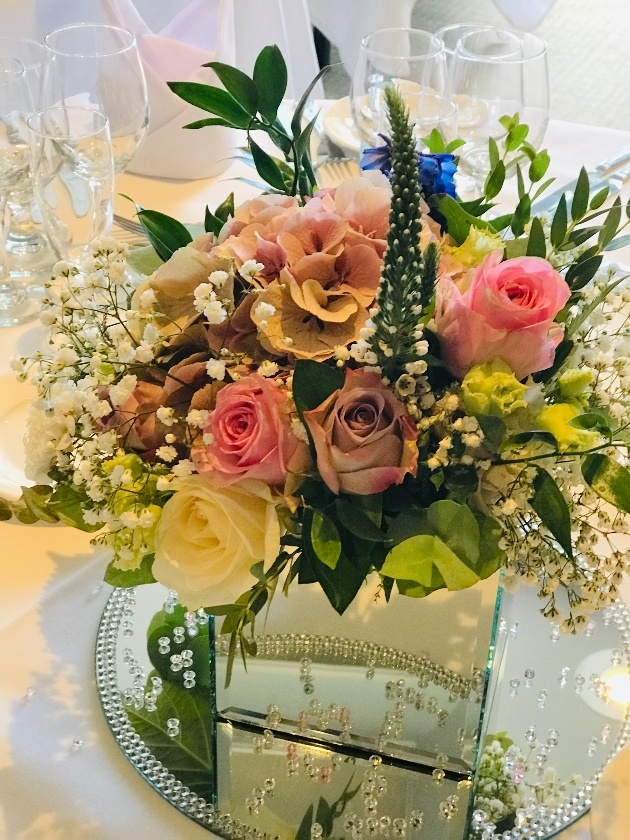 Lastly, the shabby chic option includes chair covers with burlap hoods, birdcages with flowers and hessian ribbon, burlap table runners, fresh petals for all tables, two birdcages for the top table and tea lights at £9 per person.

Q – What should couples expect when booking your services?
Experience and knowledge and a friendly face to discuss the special day with.

Q – What's your favourite wedding that you've worked on and why?
It was a romantic, fairytale wedding, I loved planning and discussing colours, flowers and lots of dreamy lights. It turned out so pretty and chic.

Q – How long before the wedding should couples book?
I suggest 15 months to 18 months.

Q – What's your favourite part of the job?
Tailoring to each client's style and discussing the design, its therapeutic and music to my ears.

Q – Do you have any top tips for newly-engaged couples?
Its been a very unsettling year with COVID-19, and lots of brides have changed their date several times. I would say to newly engaged couples to have a date in mind and start planning as normal, don't let disappointment get you down as you will get married eventually, just enjoy the time together planning as it's special and once it's over you will miss it. Shop around, attend as many local wedding shows as you can. Make sure the venue that you are choosing has a wedding show so you can meet all their preferred suppliers, it's also good opportunity to look at the venue as well.

To find out more about Chair Cover Dreams, visit www.chaircoverdreams.co.uk