How to get your skin in great condition for your wedding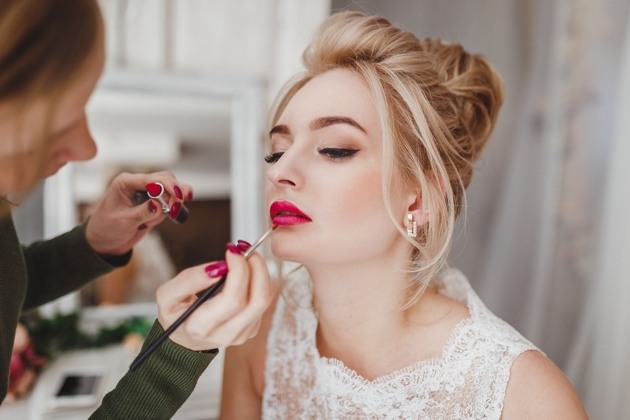 Q – How can I get my skin looking its best?

"Over time our skin gets a build-up of dead cells on the surface, but using an exfoliant will allow you to uncover the new smooth version underneath. Your make-up will sit so much better, and you're less likely to experience patchy foundation. I recommend Pixi Glow Tonic. It's a liquid exfoliant that you can use on a small cotton pad and apply to your face. It's five per cent glycolic acid which acts as a great liquid exfoliant.
"It's very important to make sure your skin is freshly cleansed before your make-up is applied. I love the primer range from Liz Earle. Her products are luxurious and give you that spa feeling.
"Whether you have oily or dry skin, it's important to ensure you're hydrated. A quick way to add hydration is a tissue mask. I wouldn't recommend doing this on the morning of the wedding as it might affect the make-up application, but the night before have a little pamper session. I like to use the Garnier SkinActive Moisture Bomb Tissue Mask. I suggest you try these before the big day to ensure you don't have a reaction.
"Making sure your brows are well-groomed for your big day will make such a difference to your eyeshadow application. A little hair removal on the face can also help create a flawless finish. Many beauty therapists offer treatments which will give you that fresh look ready for your nuptials."
Rachel Dwan
Make-up artist
www.facebook.com/racheldwanmakeupartist