We interview Daniel Webber-Quick, the founder of The Little Pasta Company.

Q – Tell us about your company.
The Little Pasta Company launched in July last year, offering a range of delicious fresh pasta made daily in our Surrey kitchen. Since then, we have quickly grown, with features and reviews in press publications such as House & Garden, Vanity Fair, Hello! Magazine, Sheerluxe, Olive Magazine and many more. We are delighted to announce the launch of our new food truck, which is available for weddings and events from this summer. We will also be at several big food festivals this summer, so do keep an eye out for us!

Q – What services do you offer?
Let us transport you to Italy for the day. Whether you are looking for something fun and filling as evening food for your guests or are looking for an alternative wedding breakfast, we have something to suit everyone, all served from our stunning and lovingly restored vintage Citroen H van. We can offer a set menu for you to choose from consisting of a starter and, of course, our fresh pasta dishes as a main course. We can also work with you to create bespoke dishes with your favourite ingredients, so whatever your requirements are, please do get in touch.

Q – What should couples expect when getting in touch?
You can expect a friendly, fun and personal service. Weddings are about celebration, and we believe they should be an enjoyable experience throughout, so will endeavour to make it as stress-free as possible!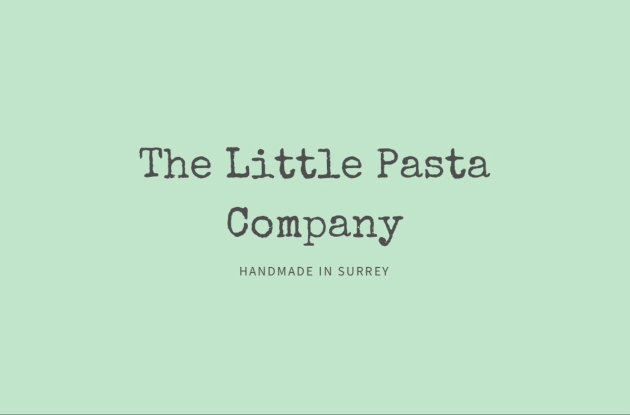 Q – How long before the wedding should couples get in touch?
We usually ask that couples get in touch no later than six months before the big day, however, we will always try our best to accommodate all bookings where possible, depending on availability - even at short notice!

Q – What's your favourite part of the job?
Seeing people enjoying our food is just the best feeling in the world.

Q – Do you have any top tips for couples planning their wedding?
Don't stress over tiny details, and remember planning is supposed to be fun! Enjoy yourselves and make sure you take time together away from everyone on the big day to take it all in as the day goes very quickly!

To find out more, visit www.thelittlepastacompany.co.uk