Alan Wilson Dentistry is a new dental practice in the heart of Epsom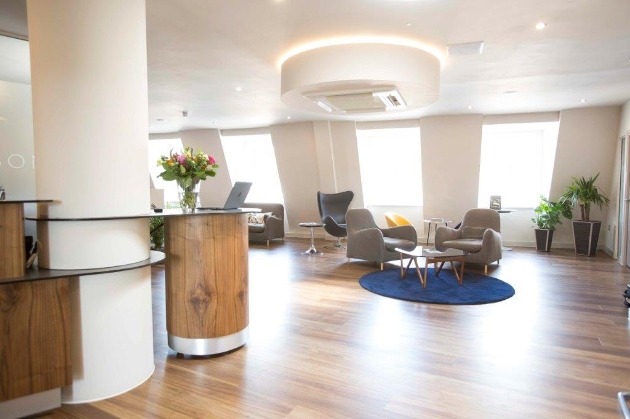 Alan Wilson Dentistry is a new dental practice in the heart of Epsom town.

"We aim to provide you with a five-star dental experience from the moment you step into our beautiful new practice," says Scelina Wilson from Alan Wilson Dentistry. "On arrival, you'll be given a warm welcome, an efficient check-in process and encouraged to unwind in our spacious lounge with either a cold drink or a hot beverage freshly made for you. We've focused our attention on making your visit as enjoyable as possible.

"We offer a complete range of treatments that can help you achieve the perfect smile. Our aim is that all your dental treatment can be carried out under one roof rather than having to be referred out to different practices. We have multiple visiting specialists who are experts in their specific field of dentistry.

"Every bride and groom wants to be able to smile with confidence on their wedding day. We offer teeth straightening and teeth whitening to help you achieve this. We offer both Invisalign and fixed brace options for teeth straightening. It's important to allow sufficient time for teeth straightening, so if you're getting married in late 2022 /2023 now is a good time to come see us and get started! Join us on our Invisalign Open Day on 24th February, 2022.
"Composite Bonding is another one of our popular treatment. You can achieve a great smile in one or two appointments. Using a composite resin the dentist can build up worn down or chipped teeth to give you an amazing smile."
To find out more, visit
www.alanwilsondentistry.co.uk
, email
info@alanwilsondentistry.co.uk
or call 01372 417 872.