Contemporary wedding venue - Storyboad at Shepperton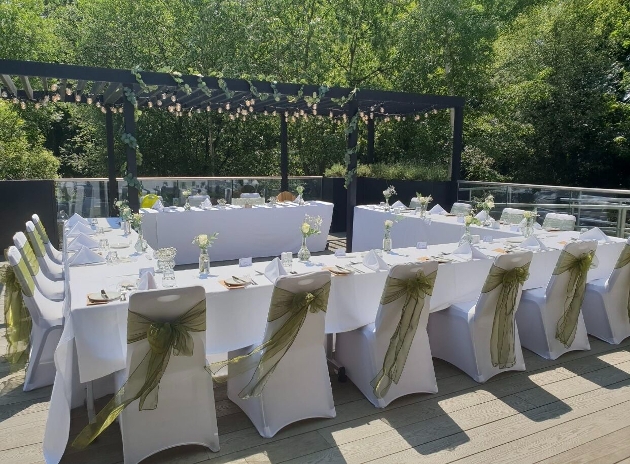 Storyboard at Shepperton is the ideal venue when looking for something contemporary with a natural twist. Set in seven beautiful acres of landscaped gardens, this time of the year lends itself to outdoor nuptials here – ceremonies on The Terrace overlook the picturesque surroundings and the natural meadow is in full bloom, creating a stunning backdrop for your photos.

Head to the Wedding Showcase on 17th September 2023, between 12pm and 4pm to see this setting for yourself and meet the wedding planners who'll show you how they'll set the scene indoors and outdoors for your perfect day.

Storyboard also offers a private entrance, exclusive bar and stylish banqueting space as well as a dedicated kitchen, offering a 'Set & Service hire only' option for weddings, to give couples the flexibility to bring in specialist outside caterers.

Head to https://storyboardatshepperton.com/meetingsconferences to find out more about the Wedding Showcase and what's on offer for your day.