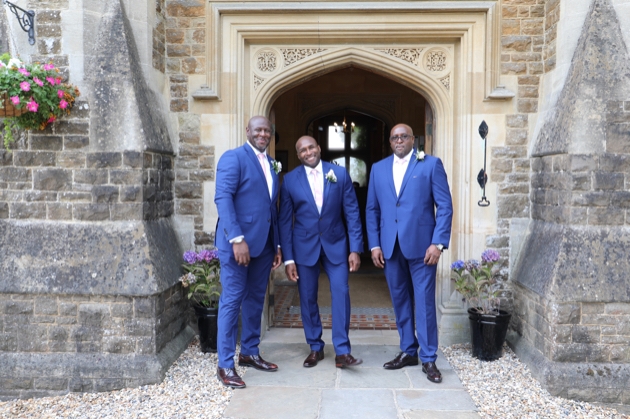 We interview local photographer, Ruth Gibbs from Life is in the Detail.

Q – Tell us about your background – how did you become a photographer?
"I've been interested in photography since I received my first Instamatic camera at the age of six. I grew up in Malawi and was very inspired by the beautiful African landscape. I studied photography at art college and then found work as a landscape architect, but I continued to photograph parties, weddings and events for family and friends. When I left work to go on maternity leave, I started to take more photos and found my passion was reignited, so I decided to set up my own photography business."

Q – What packages do you offer couples?
"Every wedding is different, so I'm always open to providing personalised packages for couples. I can provide a full day of coverage, or shorter packages, if required, to suit different needs and budgets."

Q – What should couples expect when booking your services?
"I like to get to know my couples and understand what they're looking for from a wedding photographer. I would like them to have full trust in me, knowing that I am an experienced wedding photographer and that I will capture all of the important moments and emotions of their special day, as it unfolds, leaving them to enjoy the occasion and time with their guests."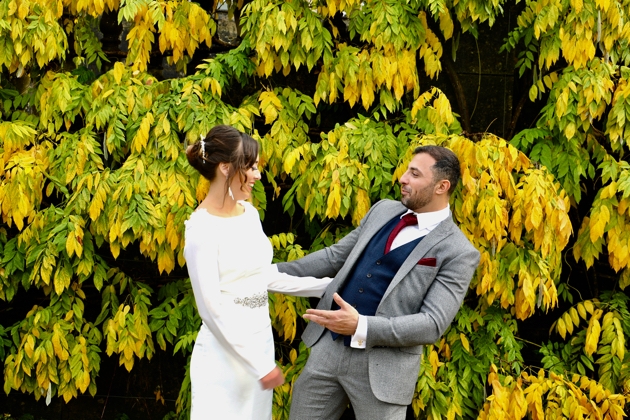 Q – What's your favourite wedding that you've worked on and why?
"There are so many that it's hard to choose, but one of my favourites was Lucy and Paul, who got married this year. I met them in September 2019, and they were planning on getting married in March 2020. They're a lovely couple, and we discussed the plans for their day and what they expected from me. They had a blackboard on their wall and were counting down the days until they got married. Then 2020 and COVID-19 struck, and they had to postpone their wedding. When weddings were allowed again they changed to a date in December and had to cut their guest list in half, from 60 to 30. They then thought that, with it being winter, that there may be further lockdowns imposed, so they rescheduled for the end of September. Six days before their wedding, Boris made the announcement that weddings could still go ahead, but that only 15 people were allowed, and that this new restriction would start the following Monday. They were due to get married on the Tuesday and were devastated, and they could not bear the thought of cutting their guest list in half, particularly at such late notice. Amazingly, their venue had availability on the Sunday, and all of their chosen suppliers were available, so they were able to get married with 30 guests present, and they had an amazing ceremony and reception celebration. I was so happy that they managed to get married this year, and it was one happy story in a year where so many people have had their lives, plans and dreams disrupted by COVID-19."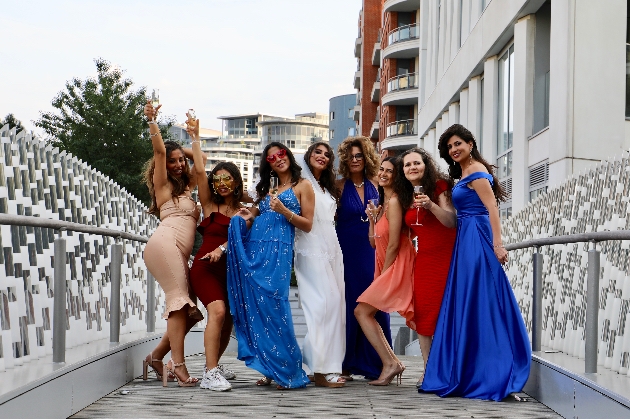 Credit: www.lifeisinthedetail.netQ – How long before the wedding should couples book?
"As soon as you have a venue booked, you should start looking for a photographer. Good photographers get booked up early, particularly in peak wedding season."

Q – What's your favourite part of the job?
"Capturing the emotions and recording them for prosperity. I like to think about the future generations who will look back at these images of their parents or grandparents getting married."

Q – Do you have any top tips for couples looking for a wedding photographer?
"Choose an experienced wedding photographer and someone whose style you love. Find someone who you have a good rapport with and who you would like to share one of the most important days of your life with and most importantly, someone you trust to capture all of the important moments so that you don't have to worry about that on your wedding day."

To find out more about Ruth, visit www.lifeisinthedetail.net