Celebrate your big day at Clock Barn Hall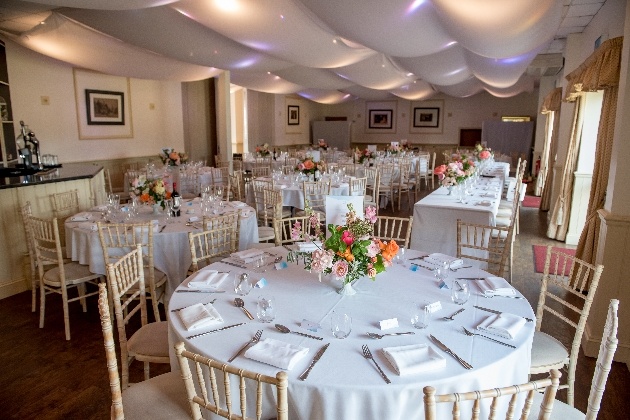 Credit: www.gingersnaps-photography.comClock Barn Hall, GU8 4AY
01483 414 147 | www.clockbarnhall.co.uk

Clock Barn Hall is a wood-clad and painted building surrounded by fields, stables and barns. Consisting of two halls joined by moveable walls, the venue perfectly combines rustic and contemporary décor and boasts air conditioning and modern lighting. Outside is a newly-built raised terrace, that overlooks the garden, with furniture and sun umbrellas available for guests to use throughout the day. There's also ample free parking for friends and family and a rustic horse trailer that's been converted into an outside bar for serving reception drinks.

Celebrate in style
Ceremonies take place on the west side of the building, which has large windows overlooking the terrace and gardens with room for up to 100 nearest and dearest.

The Reception Hall is on the east side of the property and has an adjacent, fully-equipped kitchen for the wedding breakfast and on-site bar. This area can also accommodate 100 loved ones.

We love...
Brides and grooms will have the opportunity to set up and decorate the venue the day before, and the private bride's room is available for the bridal party to get ready in on the morning of the wedding. Guests are also allowed to leave their cars at the property overnight.