Little Fairy Party Favours are offering our readers a massive 40 per cent off any of its items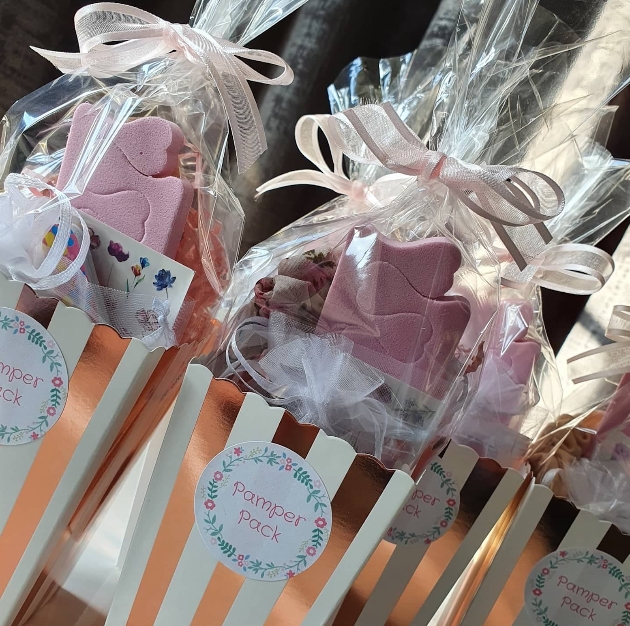 Little Fairy Party Favours offers bespoke wedding favours designed to match your requirements and budget. We spoke to the owner, Emily Moss, to find out more: "I've been coordinating special events and weddings for the past 12 years but was sadly put on furlough in March 2020 and then made redundant due to COVID-19, so I decided to take the opportunity to create something I was passionate about. I have arranged more than 150 weddings, parties and celebrations and have picked up lots of inspiration on the way that I can't wait to share with you all. Here at Little Fairy Party Favours, we believe it's the little details that make a big difference and are happy to discuss options to match your colour scheme or theme for your special day. Each favour includes colour coordinating ribbon and personalised tags and stickers. It's not all just about the sweets either, we also offer seeds and seed ball favours, pamper kits and children's busy packages amongst other items. Based in North West Surrey, we're able to deliver locally, or most products can be posted."

Exclusively for Your Surrey Wedding, Little Fairy Party Favours are offering our readers a massive 40% off any of its items as long as the deposit is paid by 31st October, 2021. Email info@littlefairypartyfavours.co.uk with the code 'YSW' and discuss your wedding favour ideas with Emily.

Visit www.facebook.com/littlefairypartyfavours for more information.