Be inspired by the grand Richmond Hill Hotel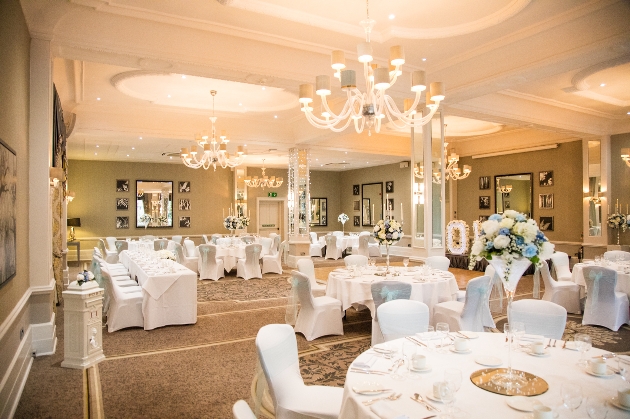 Richmond Hill Hotel, TW10 6RW
02089 402 247 | www.richmondhill-hotel.co.uk

Richmond Hill Hotel is made up of a row of Georgian townhouses that were built in 1726 and resided in by local dignitaries. The venue would make a gorgeous backdrop for any wedding with surrounding views of Richmond Park and the Thames Valley. Although the property doesn't have its own grounds, it's located on top of Richmond Hill and is just steps away from the National Natural Reserve with free-roaming deer and plantations. This historical park was once the hunting ground of King Henry VIII and his predecessors.

Celebrate in style
The Richmond Room is a modern space in the heart of the hotel with a raised private bar area, sun terrace and room for 110 loved ones. This space offers the perfect blend of 18th-century charm, contemporary touches and stylish elegance.

Decorated in a Georgian style, the Ballroom is ideal for large weddings of up to 180 guests and boasts high ceilings, lots of natural light and large dash windows.

Located on the ground floor, the Queens Room has a charming décor with lots of character and can accommodate 40 friends and family.

We love...
Lovebirds who book their wedding at the Richmond Hill Hotel will receive a complimentary menu tasting, a Georgian deluxe room and discounted rates for guests.