Warren House Hotel is a Grade II listed wedding venue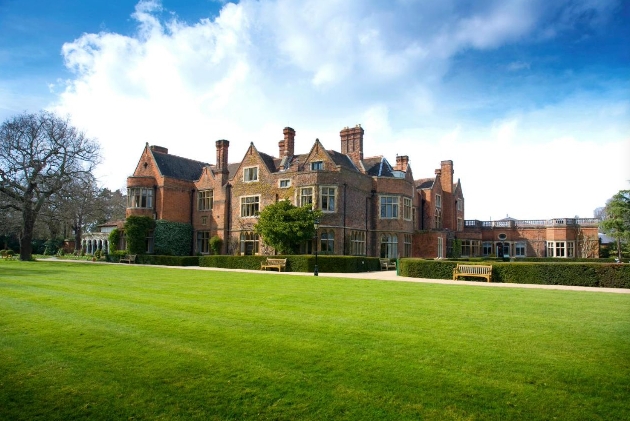 WARREN HOUSE HOTEL, KT2 7HY
02085 471 777 | www.warrenhouse.com

Warren House Hotel is a Grade II listed wedding venue surrounded by five acres of landscaped gardens with picturesque views. This Victorian property is situated amongst peaceful gardens in the secluded Coombe Estate and still retains original fountains, statues, ornamental ponds, a hidden garden, sunken terrace and Italian loggia made from white marble. There is a warm and cosy atmosphere throughout and the space has recently been restored to its former glory with a modern twist. Inside is a new gym with top-of-the-line equipment, interactive screens and a renovated swimming pool.

CELEBRATE IN STYLE
The newly-refurbished Wisteria Lounge can accommodate 30 guests, and boasts a decorative fireplace and large stone mullion windows. It was one of the reception rooms of the original Warren House and is ideal for afternoon tea or intimate celebrations.

Alternatively, The Edwardian Ballroom is an opulent room, with intricate plasterwork and glittering chandeliers that were modelled in the early 20th century on the Hall of Mirrors from the Palace of Versailles. The Edwardian Ballroom offers a beautiful setting for up to 70 friends and family.

Originally designed for large meetings and corporate events, The London Room is a contemporary event space with additional atmospheric lighting and a dancefloor with space for 120 guests.

Lastly, the Four Seasons (30) and Outdoor Lawn (120) can be used throughout the day and the Garden Terrace (120) and Persian Dining Room (120) are available for evening celebrations.

WE LOVE...
The happy couple will receive a free overnight stay, food tasting and a first-anniversary stay.