Cunningly Creative Design Studio specialises in modern and contemporary wedding stationery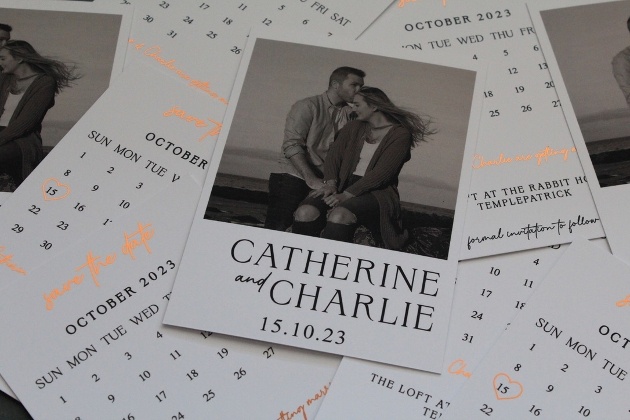 Kerri Cunningham is the owner of Cunningly Creative Design Studio, a small business specialising in modern and contemporary wedding stationery.

Based in Northern Ireland, Kerri works with couples from all walks of life, offering save-the-dates, invitations, on-the-day signage, table stationery and thank you cards, Cunningly Creative designs and creates everything you need to complete your dream day.

Kerri has an honours degree and seven years of experience in the design industry, having designed for some highly prestigious clients UK wide. With her creative imagination and a passion for the wedding industry, she is dedicated to challenging the norm and discovering the latest trends while still bringing something unique to the table. "Wedding invitations are so much more than a piece of paper," says Kerri. "They are the first glimpse that your nearest and dearest will have of your special day. They act as a keepsake for years to come, which can be passed onto future generations. With embellishments such as calligraphy, foil, illustrations, wax seals and so much more, the possibilities really are endless."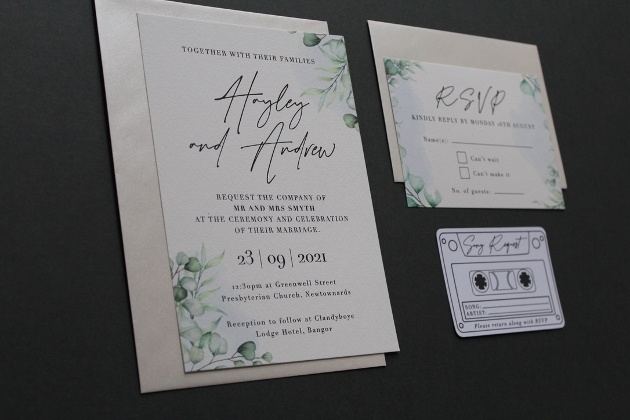 This year will see the launch of four new semi-custom collections, which will give couples with a tighter budget the option of unique stationery, which fits in their price bracket, allowing them to also build their own packages.

In addition to wedding stationery, Kerri also offers branding services for fellow business owners who are looking for a touch of creative flair brought to their own brand, offering a selection of carefully cultivated bespoke branding packages to take your brand image to the next level.

To book your free, consultation, visit www.cunninglycreative.co.uk contact or email hello@cunninglycreative.co.uk to enquire today.