Bark & Rock has launched a new range of guest books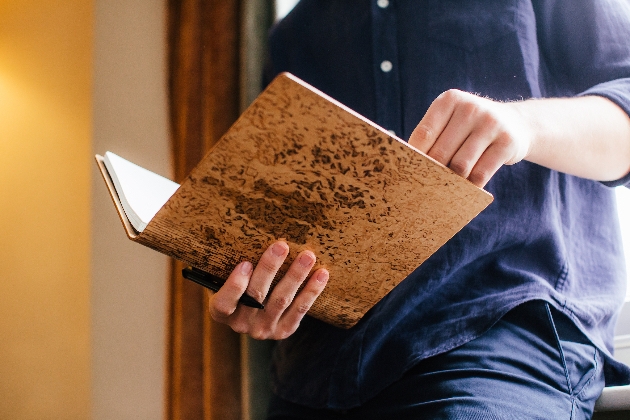 Bark & Rock, a luxury stationery company in Surrey, has launched a new range of guest books including its limited edition Bubinga Kewazinga range.

Each piece is made from carefully selected wood from Bubinga trees, which is popular in fine furniture design and often used to make musical instruments. Bark & Rock is one of the only workshops in the UK that make high-end journals and guest books from natural materials by hand. Wedding planners can choose from a selection of more than 40 woods that have been carefully selected.

Director, Luke Gosling, explains: "Focusing our journals and notebooks on the world's best and unusual woods allows us to offer a truly luxury product perfect for weddings. Working with these wood veneers is like working on a piece of art. It's challenging because no two pieces are the same. Each of our guest books is made to order and last a lifetime too."

Bark & Rock also offer bespoke inlaying, and each book can include engravings on silver plated or 24-Carat gold plaques to make it truly personalised for the bride and groom and comes with either plain or lined paper.

Check out www.barkandrock.com for more information.