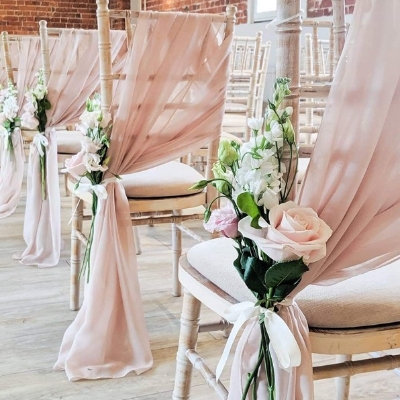 Regal beauty
Q. My hubby-to-be and I are having a Bridgerton-inspired wedding and would like to incorporate it into our styling. Do you have any ideas of how we can do this?
A. Colleen Stevenson says: All your style elements must work together when considering the theme for your wedding. To create a Bridgerton-style wedding, you need to ensure that you use only pastel colours such as regency blue, pale pink, gold and jewel.

For the entrance to the venue, I would use a metal frame as an archway intertwined with foliage, roses, spray roses, larkspur, hydrangeas and trailing jasmine to create a stunning and sophisticated look.

The wedding breakfast would benefit from large floral arrangements. Incorporate long tables with chiffon and silk table runners cascading onto the floor. Chiavari chairs with chiffon drapes would be an ideal choice that would create a graceful movement that would contrast well with silver candelabras with pastel colour floral arrangements. It's important that you use only one of the solid pastel colours mentioned above for your linens at the venue and that the crockery is of the regency period style and in a harmonious hue.

If this sounds like too much work, then search for a local wedding venue stylist. Not only will they be able to offer advice, but they can set up the venue for you.
Colleen Stevenson, Distinctive Elegance
www.distinctiveelegance.co.uk