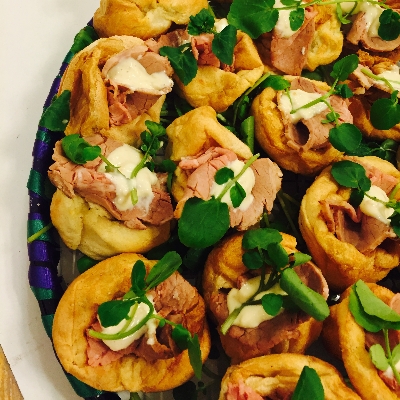 Cool catering
Q. We're getting married in July and want a menu that will wow our guests. Do you have any ideas?
A. Melanie Williams says: - Planting is really important. We use micro herbs, edible flowers and coloured plates to make the food look more appetising and as I always say in prep – make it look like we've made the effort.

- Elevate your tables to give your guests the wow factor and when the food comes out, serve it on amazing dishes with edible flowers and dry ice.

- Ask your caterer how they serve each course and ask to see a sample of the kind of crockery they use. An absolute must is clean, shiny cutlery! My pet hate is smudgy, flat, old fashioned beaded cutlery that's dated.

- I created a dish that we served on a black plate that looked amazing. I added popping candy at the last minute and loved watching the guests laugh and smile when it started popping in their mouths.

- Opt for a themed serving platter. For an event at Wimbledon, we found some old tennis rackets in the local charity shop and decorated them with ribbons in the Wimbledon colours.

Guests are looking for simple, locally produced fresh food. My advice is to keep your menu relatively simple. If you use fancy sauces, put the descriptions on the menu card, so everyone knows what it is and aren't too embarrassed to ask. We lead such busy lives and really want to spend the time catching up with old friends and family without having to worry about not understanding what's on the menu.
Melanie Williams, Lavender Catering
www.lavendercatering.co.uk