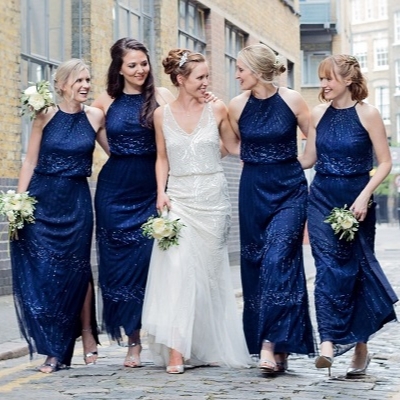 Get the look
Q. I'm not sure I can get all the bridesmaids together before the big day for us all to have a trial with the hair and make-up artist. How do I make sure the chosen hair and make-up will suit everyone?
A. Amy Lacey says: One question you may be left asking yourself is, do all of your bridesmaids need to have the same look on the day? The answer is not necessarily.

The looks do not need to be identical, let's face it, hair thickness, length and texture will vary as do skin tones and undertones, but they could have something that blends the looks together such as a pretty hairclip, comb or a braid, if the hair is long enough, and perhaps a nice nude lip to tie in with their dress colour. Charlotte Tilbury's iconic Pillow Talk lipstick now comes in three different nude tones to suite all.

Don't over think it though, these days anything goes, there are no rules!
Amy Lacey, Amy Lacey Hair and Make-up Artist
www.amylacey.co.uk