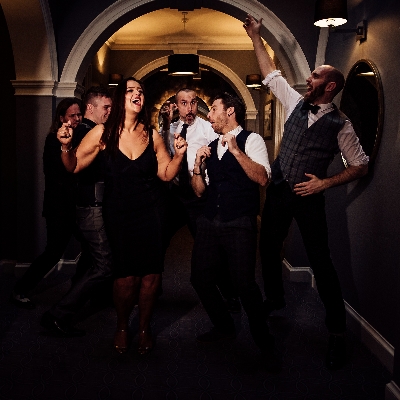 Just wanna dance the night away
Q. We want some fun entertainment at our upcoming wedding. Do you have any suggestions?
A. Rohan Carr says: There are so many options out there that it may feel overwhelming. Choose something that suits your personalities but also allows your guests to join in too. Having two different aspects to the day is a great way of keeping everyone engaged and on the dancefloor. Combine a band and DJ or a DJ with a musical accompaniment like a sax or violin to break up the music into different elements throughout the night.

Companies like Geek Chic Events have hand-sourced a variety of acts, meaning we can tailor entertainment packages to suit your big day. As we're a smaller business, we offer an event planner to oversee everything and if needed, they can also attend the wedding to answer any questions and work out timings.

Of course, budget is a big factor in how you choose your entertainment. Several surveys have found that around 80 per cent of guests remember the entertainment over any other aspect of the wedding. I certainly don't recommend spending the majority of your money on it, but it's worth putting factoring it into your budget.

I recommend you choose an awesome band with a DJ if the budget allows. This will fill the gaps in the band's set and keep everyone upbeat.

Look for companies who have computer-controlled lighting, this will enhance the performance and ensure no one has coloured spots all over their dresses in the pictures.

Here at Geek Chic Events, we source the best entertainers from around the UK who fit our style and brand and work with them to help deliver incredible performances.
Rohan Carr, Geek Chic Events
www.geekchic.events