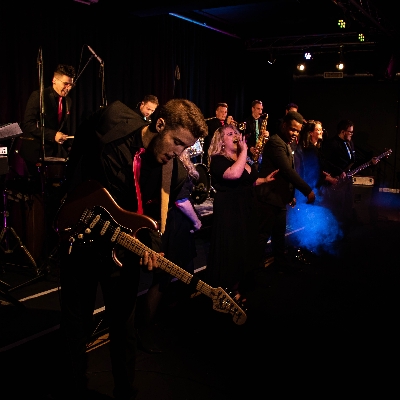 Boogie all night long
Q. We're looking for a fun band for our upcoming wedding. What questions should we ask before booking to ensure they're the perfect supplier for us?
A. Tom Wyman says: Choosing the right band for your wedding can make or break the day. Here are our top tips for booking the perfect supplier for your big day:

Set amount and length – The standard set length in the industry is 2x60 minutes but watch out as some will only provide 2x45 minute sets. Ask about flexibility on set length, as 2x60 min could also be 3x40min, whatever works best for your evening.

Repertoire – Make sure that the band you book has a repertoire that suits your tastes. How flexible is the setlist? Do they pre-arrange requests? Can the first dance be played live?

In between sets – What happens when they aren't playing? For example, we provide a Spotify playlist that can be upgraded to a full DJ package in between and after the band is finished.

Promo videos/live footage – Make sure you're getting the same performers you've seen in the promo videos! Illness can't be helped, but it's important that you get the same supplier you've booked. Also, have a look at the live footage of the group. This will give you an idea of what to expect, how they keep their energy up etc.

Optional extras – Will you have live music during your ceremony? Some background music during your drinks reception? Can you add musicians to your band or take away members to suit the budget?

Public Liability Insurance – Check your company has PLI, as it would be a real shame for your venue to ask to see the certificate and the group not being able to provide one and be unable to play at your event.

Some other things to think about are lighting, sound limiters, fuel and accommodation costs (location dependant), deposits and payment arrangements.

Make sure your supplier is flexible and can mould itself to your big day. Don't be afraid to ask them for advice on evening timings and other parts of your celebration. Overall the most important thing is that you and your guests have fun, so take some time to pick a group that will have you dancing the night away!
Tom Wyman, The Rockets Collective
www.therocketscollective.com