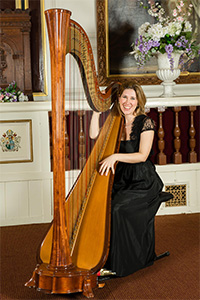 Must be the music
Q. With two royal weddings happening this year, how can we reflect this and add a sophisticated regal touch to our wedding entertainment?
A. Vanessa Gordon says: In recent years, royal weddings have happened when actually there wasn't a lot of money around in the country as a whole, but still there was celebration, fanfares, and plenty of great British music for all to enjoy. There is sure to be the same at the wedding of Harry and Meghan, even though we won't know till the day itself exactly what their personal choices will be. All the same, if you're getting married this year, a few pointers are already clear; it must be your own personal taste of celebratory music that leaves everyone tingling, and, to be truly royal, lots of British music.

We have lots of ideas for our 2018 couples: one or more trumpeters in uniform to play fanfares from the great British fanfare tradition of announcing the bride and groom. A quartet of classical singers during the ceremony singing melting harmonies that make you grow an inch taller; the traditional English harp is the most royal of music, or, an immaculately-dressed string quartet playing Handel's Water Music as the bride walks in.

It's your personal choice that matters. Add the very best of saxophone-led cool jazz for the reception and an amazing band for the night and you can't help but feel royal!
Vanessa Gordon
www.allegroarts.co.uk