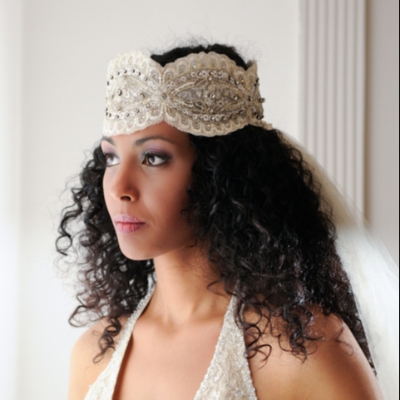 Beautifully bespoke
Q. I can not find the dress of my dream so have decide on going bespoke. What shall I take with me to the initial consultation?
A. Terry Fox says: Before you embark on the wonderful experience of having your dream dress made for you. I'd strongly recommend you put together a moodboard; not only will you have lots of fun, you will feel totally creative, super organised and most of all you will be focused. You need your dress to reflect your personality. So be true to yourself. If you can have anything you want it's like being let loose in a sweet shop. But what do you start to eliminate. Sometimes some beautiful things have to go just because they don't work with the rest of your love story. It can be hard, but trust me you won't even notice on the day.
First of all collect pictures of everything you love, photos, tear sheets from magazines and include pics of venues, hairstyles, jewellery, flowers, accessories, bridesmaids, other weddings – anything that makes you feel 'ooh' inside. Add swatches of fabrics, laces and embellishments and colour swatches. Paint colour charts are fabulous for this. And really importantly print or cut out words that describe what you feel is your 'look' such as vintage, romantic or classic with a twist. Lay them all out on your moodboard, giving priority to anything you may have already bought or booked such as a venue. Then add your dress ideas. The board should now set the mood for how you feel. Making it easier for others to understand. Take this everywhere when discussing your wedding. Especially to the first appointment when meeting a designer/maker to discuss. This will save you a lot of time. All you need to know is does this person really 'get you'. If yes, you can relax and leave it to them. You may want to go away and have time to think. But if you are ready to go, you may wish to consider what underwear you have on as you will need suitable support and shaping. It would be an ideal time to take your measurements.
The the process can begin straight away. You won't need shoes at this stage. But a rough idea of heel height would help, but not essential. Give yourself plenty of time before the wedding. Easily six months, longer if you can. Go to your appointments excited and have fun, every fitting should be amazing.
Terry Fox
www.terryfox.co.uk