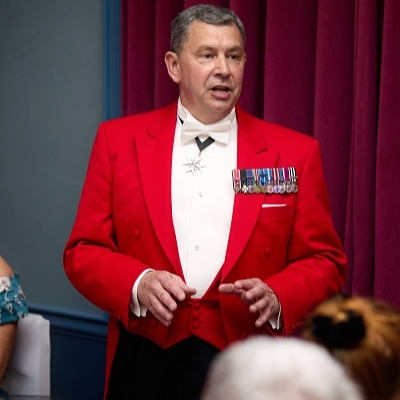 Planned to perfection
Q. What does a toastmaster do and is it worth hiring one?
A. John Griffiths says: This is a great question and one that I often get asked. Look for a toastmaster that has been professionally trained would be my first piece of advice. You will get assurance that they will provide a sense of tradition and formality with a modern approach setting the tone for the day that you want. A trained toastmaster will provide you with a service that covers the initial planning, through to the ceremony and evening celebrations. They will have been trained to work across a whole spectrum of events, understanding the associated cultural or religious differences, and provide a professional service for your day, ensuring that your event runs smoothly and as you wish.

They should liaise with you and your events team throughout all stages of the planning process and advise on etiquette, the running order and timings and guide you through all of the options available. For example, on the day, I liaise with the banqueting team, the photographers and any entertainers to knit your event together and ensure it runs on time.
John Griffiths, John Griffiths Toastmaster and MC Services