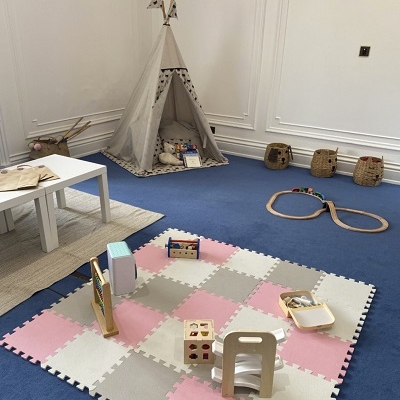 We are family
Q. We have lots of children attending our wedding and are thinking of hiring childcare for them. What should we take into consideration before booking a company?
A. Ella Dibb says: Booking an event-childcare company is the perfect way to include little ones in your day, while also allowing the parents to relax and enjoy themselves. Think about the kind of package you require, as you may like to book an entire creche with a play set-up with multiple nannies if you have a larger group of children attending, or just the one nanny, if you only have one or two children requiring care.

You'll need to know the times you'd like childcare to begin and end on the day. Think about whether an extra pair of hands might be useful during preparations in the morning and if an evening service could help allow parents to party the night away.

Another important consideration is space. Your childcare providers will require a separate room at your venue to care for the children; the size of which will depend on the package you book and the number of little ones needing care. Block out a space early on, so the childcare company and venue can plan around this.

Event-childcare companies will offer various packages to support you and your little guests in the best possible way during your wedding day, ensuring little ones are safe and happy at all times.
Ella Dibb, Rose Event Nannies
www.rosenannies.com