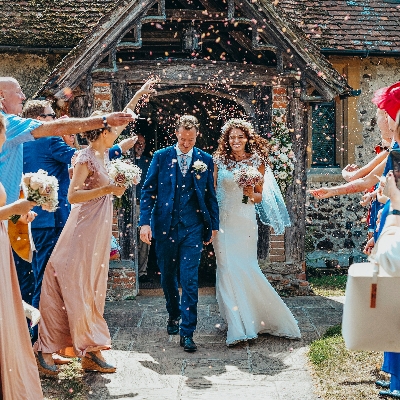 Through the lens
Q. There are so many photographers out there – how do we choose the right one for us?
A. Denise Winter says: There is a huge amount of choice available, and it can feel overwhelming. There are so many styles available from creative to storytelling, documentary and alternative, and with so many price options such as hourly, half-day or full-day – it's difficult to know where to begin.

My best advice would be to ignore the buzzwords and look purely at a photographer's work. If it resonates with you and you like the style, look and feel, arrange to have a chat with them. Do you feel comfortable with them, do they fill you with confidence that if something unexpected happened they could work with it and can you see them being at your wedding day with you and your guests? I know this may sound obvious, but they will be with you for the majority of your day, so you want to make sure that you're comfortable with them, and having a good rapport will help when you're having your couples portraits taken.

If you've ticked those boxes, price should be the last factor. Your photographs will be a permanent reminder of your wedding day, moments with your loved ones, the hours of planning and details which have gone into your day will all be documented. It's a cliché, I know, but once the cake is eaten and the dress packed away in the loft, your marriage and pictures will be what remain.
Denise Winter, Denise Winter Photography
www.denisewinterphotography.co.uk